There's Always Something: A Day of Very Silly Grins!
Trip Reports
> There's Always Something: A Day of Very Silly Grins!
08/09/2019 - 17:09
Much as I love my little local patch, after several weeks I was starting to go a little stir-crazy, so a a trip out was in order. I decided that a wander in Suffolk would be good and duly set off to RSPB Lakenheath, with ideas of a 'pop in' to Suffolk Wildlife Trust Lackford Lakes which is just down the road.
Now, my local patch has been quiet on the bird front through the summer – the birds were both busy with youngsters as well as with moulting; a few have started visiting the garden again and around the meadow many can be heard but not seen. When I go birding further afield, I have 'hope fors' but am always happy to take pot luck– I always end up pleasantly surprised!
On arriving at Lakenheath, I had a stroll along the river – the Washlands one side and Brandon Fen the other. It was a beautiful morning – brilliant blue sky, sunshine and after recent scorching temperatures, pleasantly warm but with a nice bit of breeze. From time to time I glimpsed small birds flitting and as I walked noticed mist nets – there had been some ringing going on that morning. As I drew level with one of the nets I could see and hear a small bird caught – the ringer was someway off, but I waved and caught his eye and he came and untangled two juvenile Sedge Warblers, popped into bags to be ringed and recorded.
Past the visitor centre I wandered along the back path and paused at the 'photography' station. The air was full of chatter from juvenile and adult Goldfinches,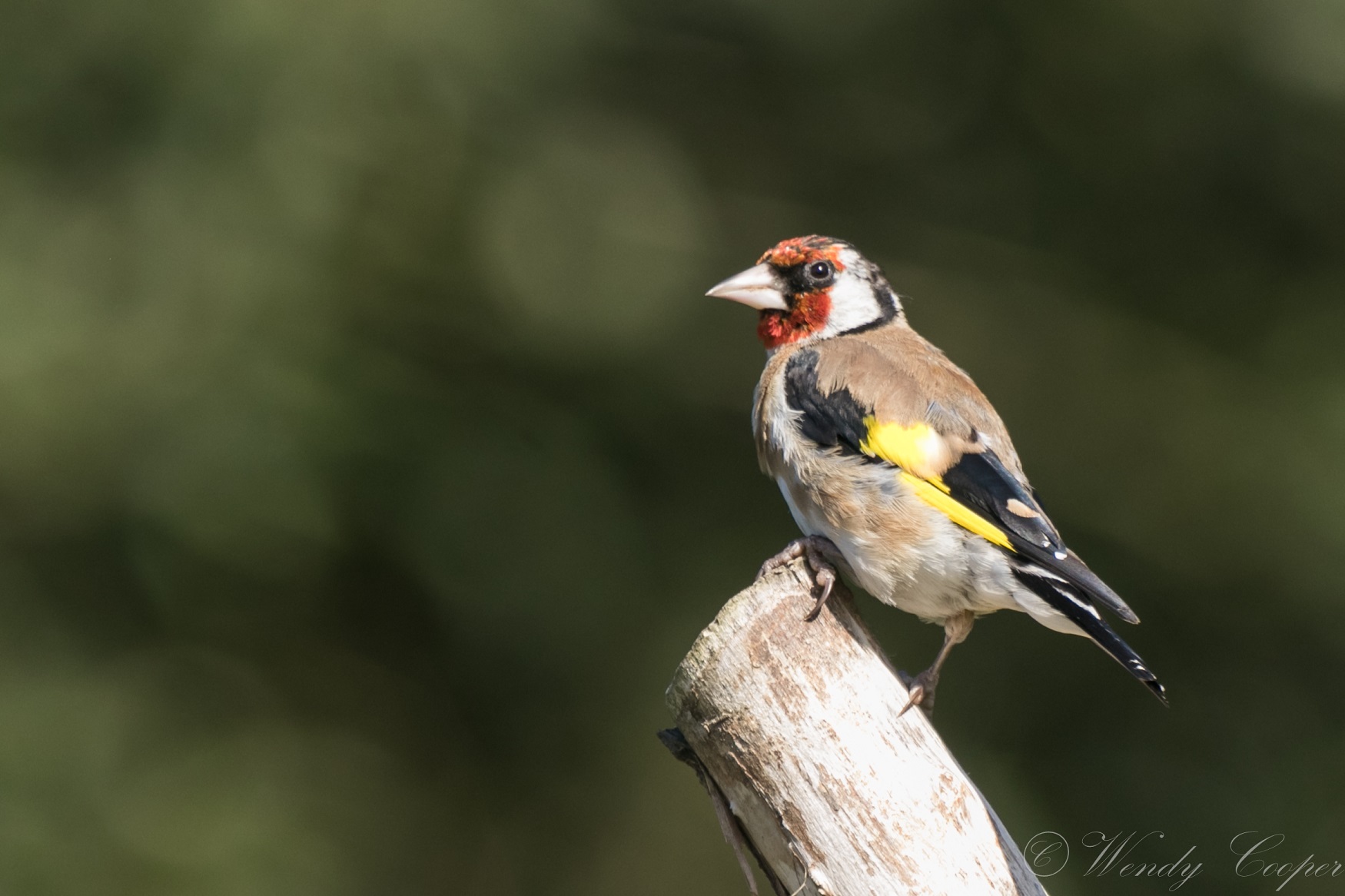 there were juvenile and adult Greenfinches as well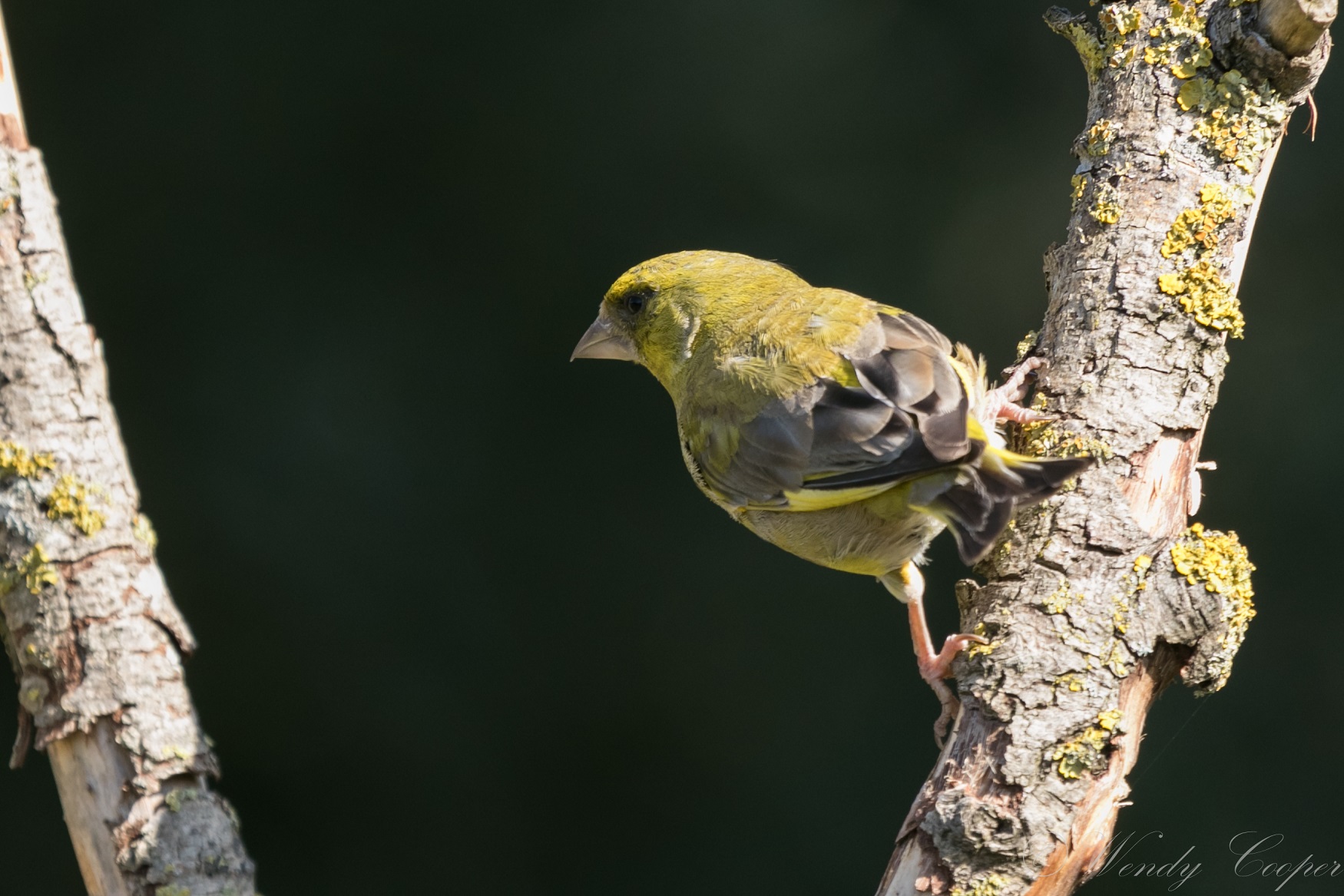 a few Reed Buntings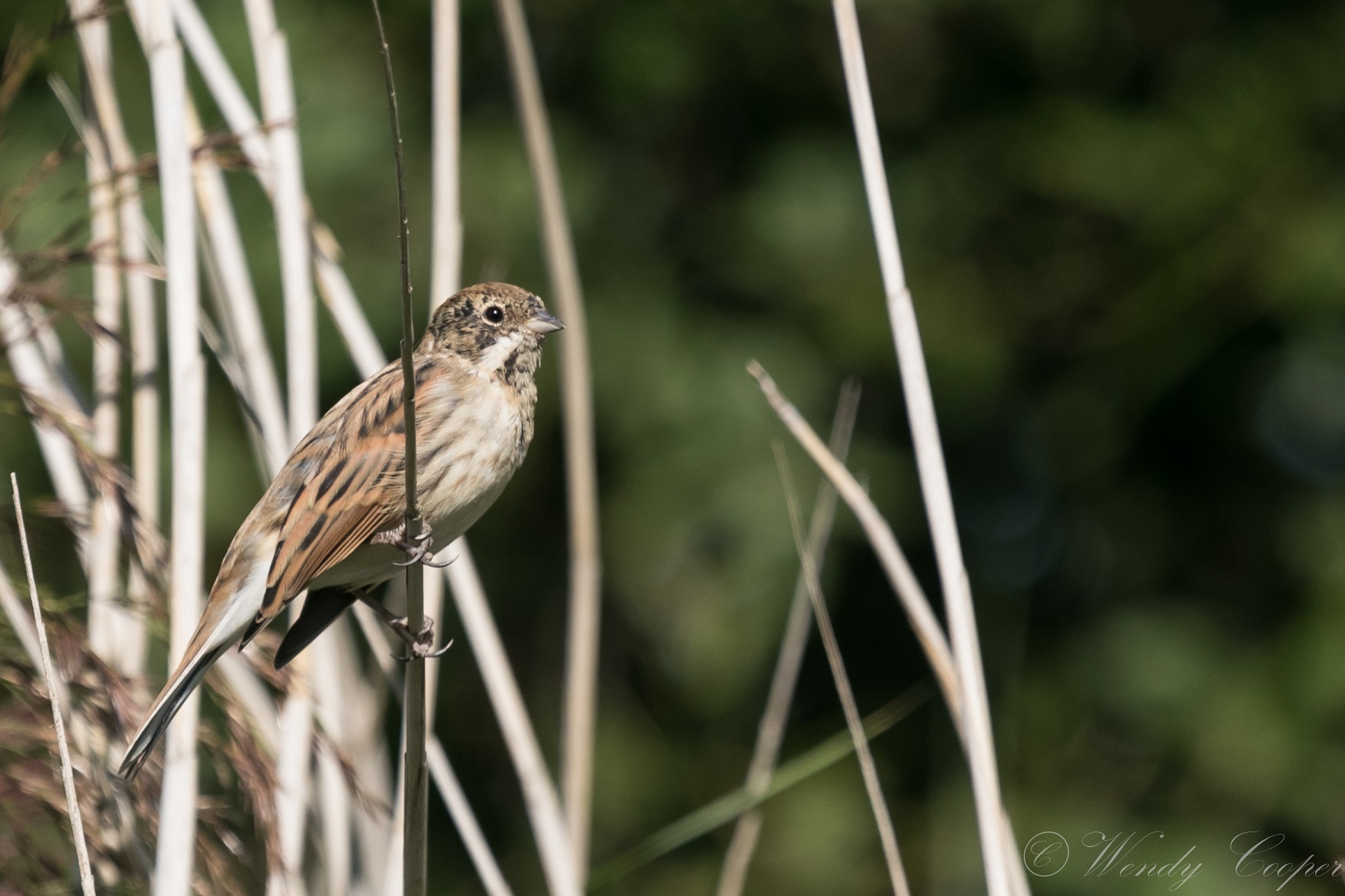 and I had lovely views of a very smart Reed Warbler! (silly grin#1)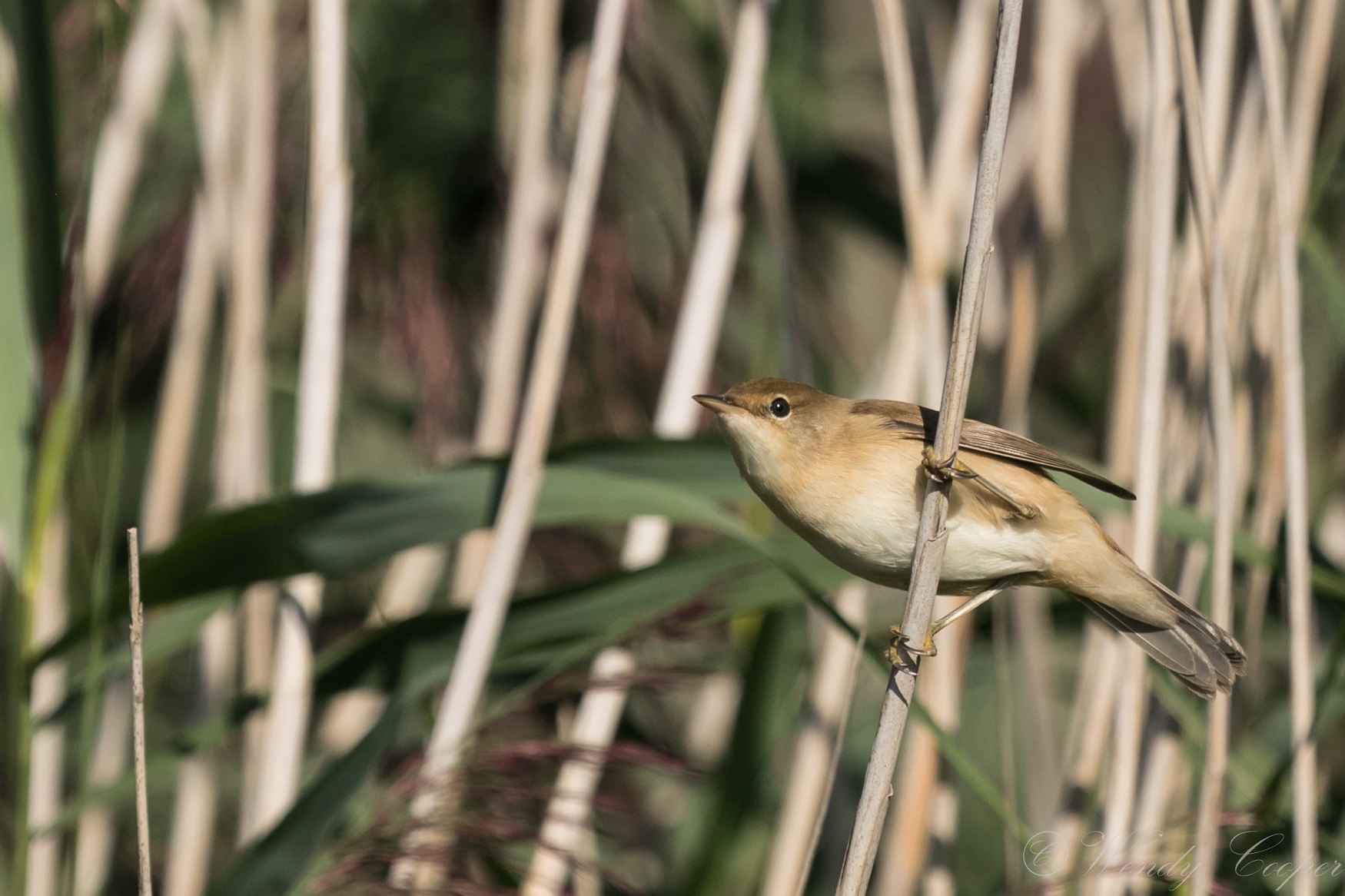 Continuing on I came to a little group of willows just before the woodland – there is nearly always something of interest here! Usually here I spend a while trying to spot a Cetti's Warbler which calls, he was silent today, however there was a spring song of Chiff Chaff, chiff chaff – there was a small family flitting between the willows!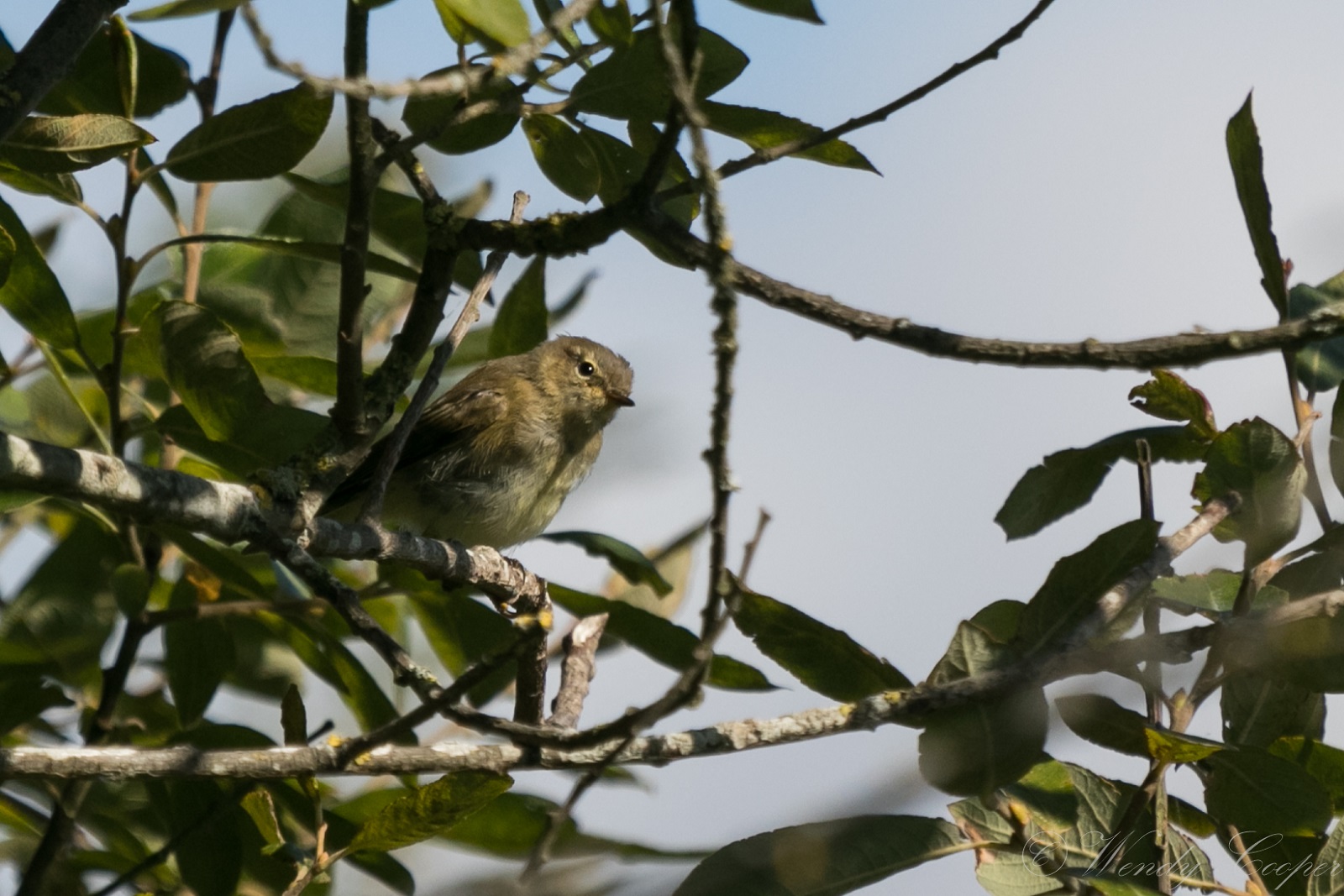 I watched for quite sometime as they twirled around in the branches and appeared to follow some sort of game of 'tag' between the small trees.
I continued on past the woods and along to the New Fen viewpoint. All along the path and in the air above me there were Common Darters,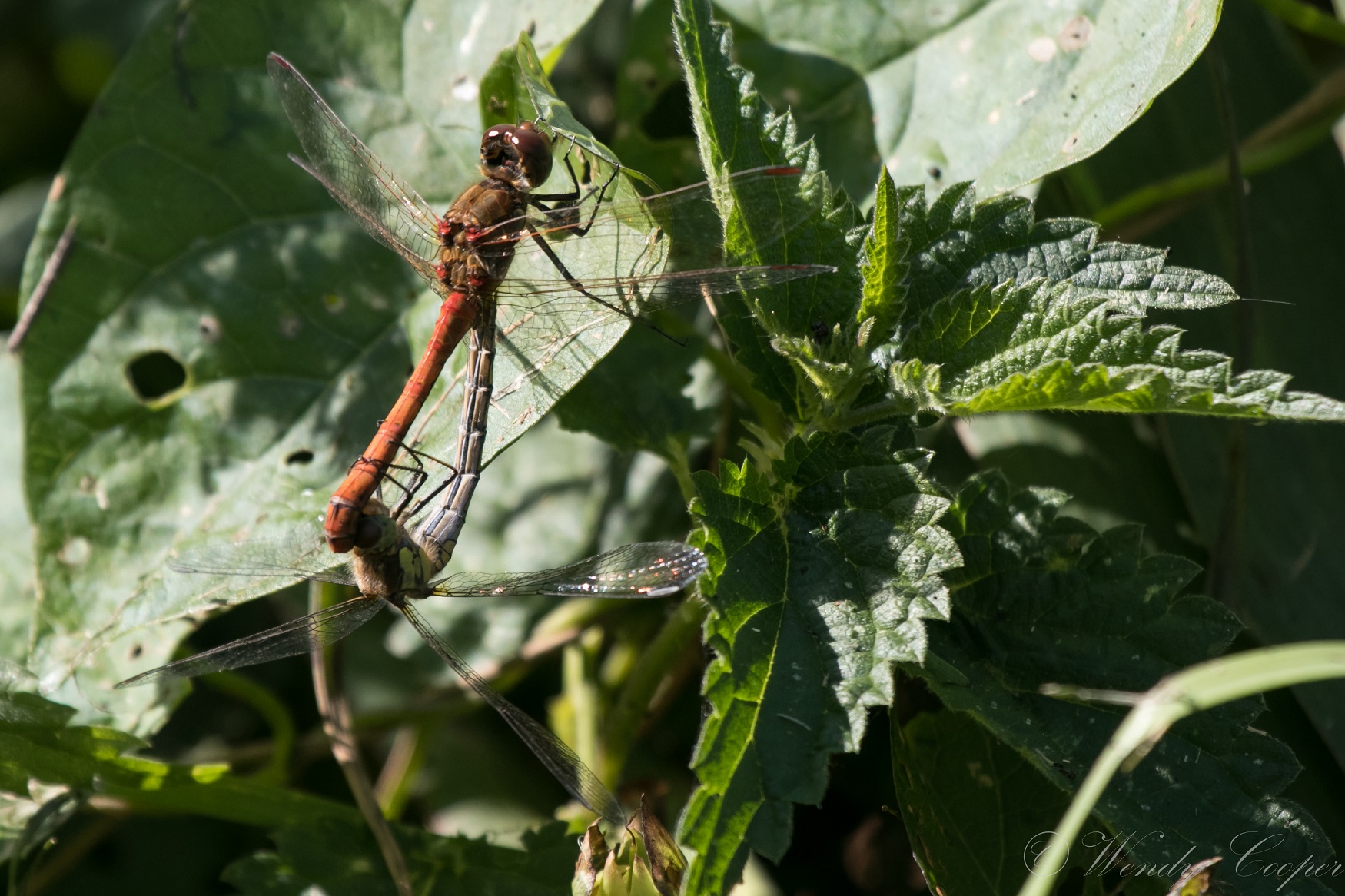 Ruddy Darters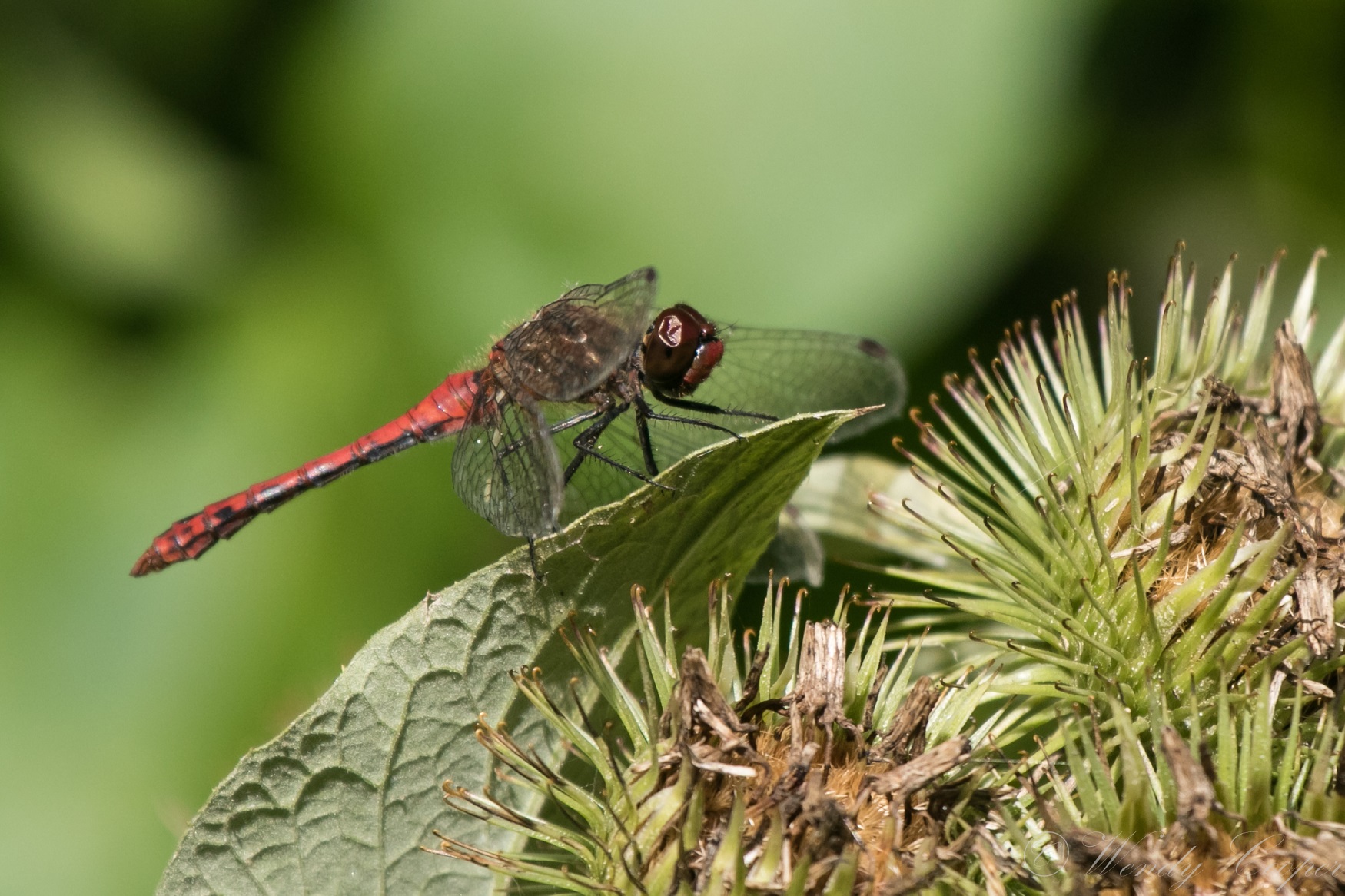 Black Tailed Skimmers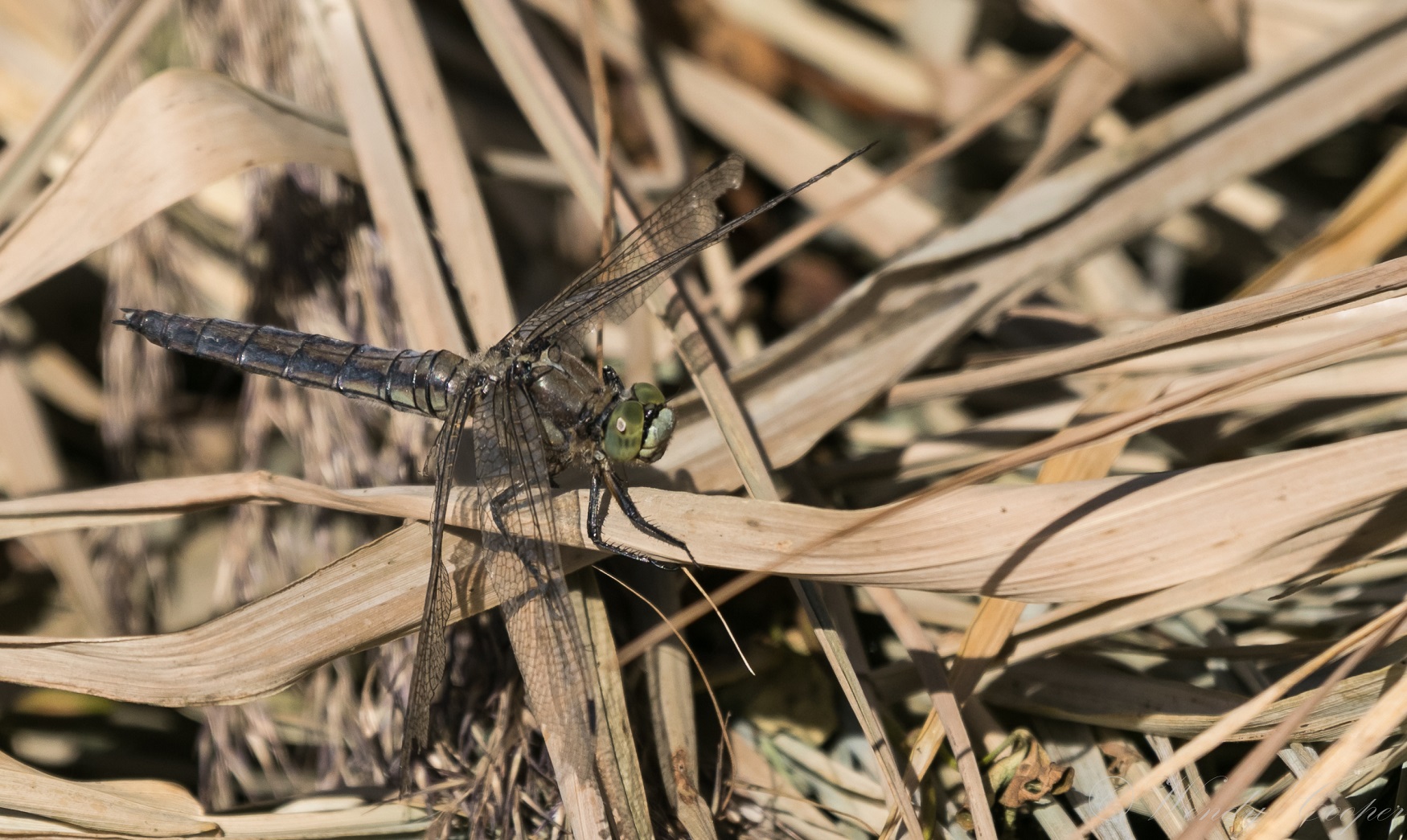 And Red Eyed Damselflies – this one settled in front of me to consume a snack!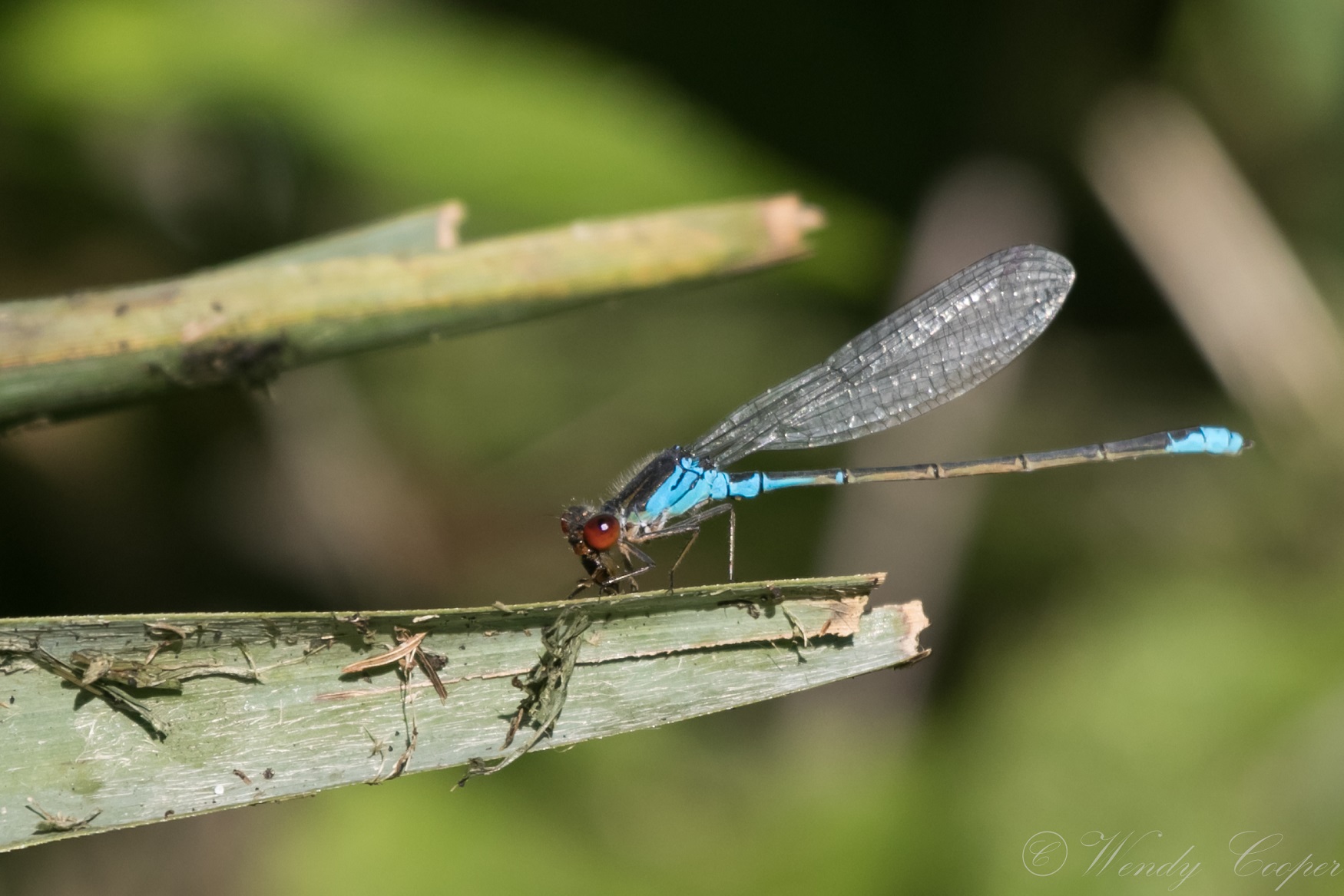 There were also Migrant hawkers, possibly a few Southern Migrant Hawkers (judging by the size) and Brown Hawkers, however these were far too busy to settle, so I contented myself with simply watching as they flew.
At the watchpoint it was quiet. Far off at the back two young Herons were standing either having a preen or a snooze and in the middle of the water a smart Little Egret strutted it's stuff whilst fishing.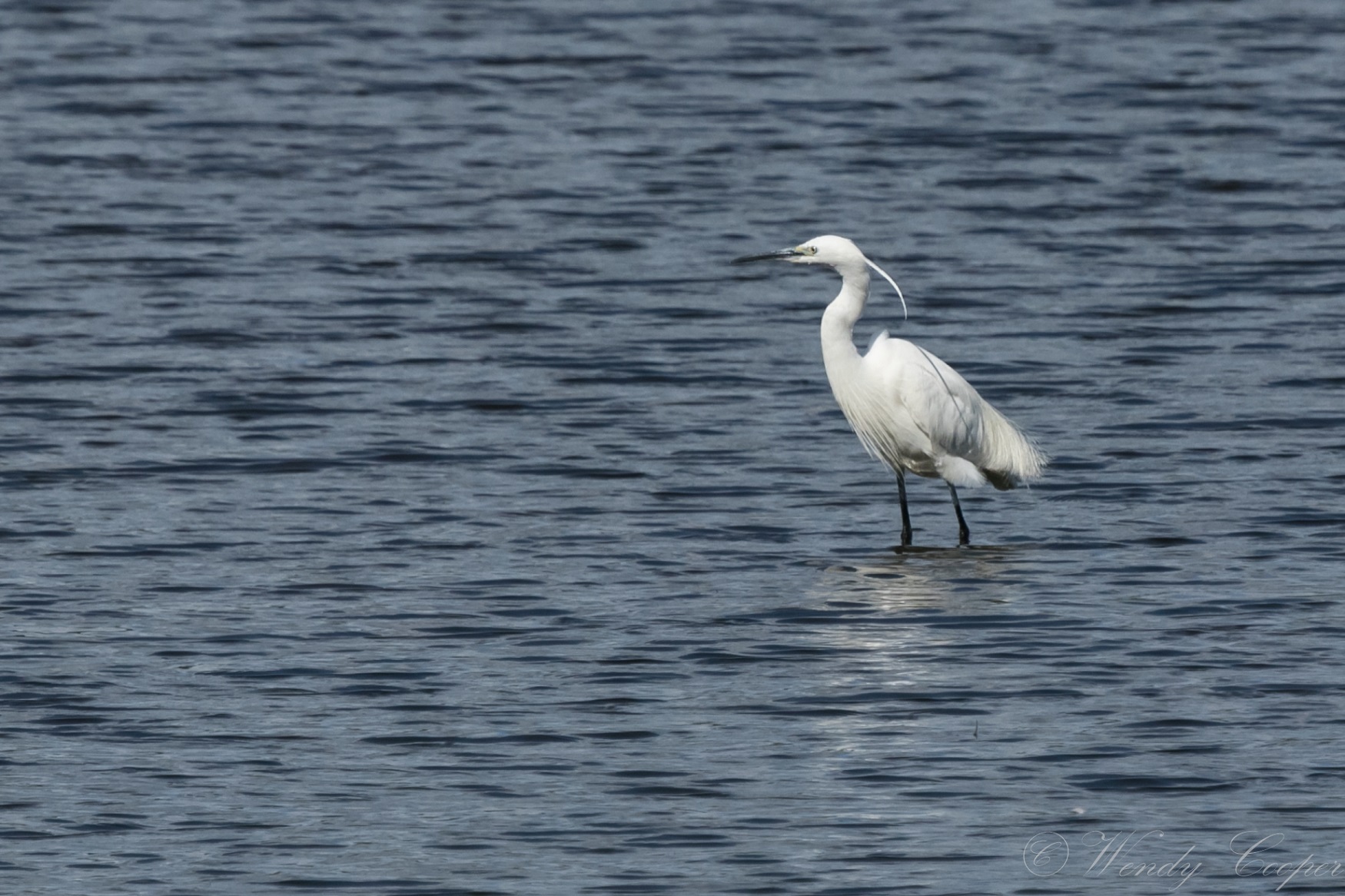 I wandered on along the path and called in at the Mere hide – all quiet apart from fish jumping to try and catch some of the oviposting Common Darters above the water. I decided to wander further down towards Joist Fen and have a little look at the meres along the path. Now and then from deep in the reeds I could hear 'ping' however any Reedlings were staying well hidden. Common Darters floated up off the path upon my approach and Red Admirals fluttered by.
Watching ahead I saw a Cormorant make an arrival on the first mere, so I went and had a seat… after a while of watching little shoals of fish jumping, the Cormorant emerged someway back out of the water and floated along.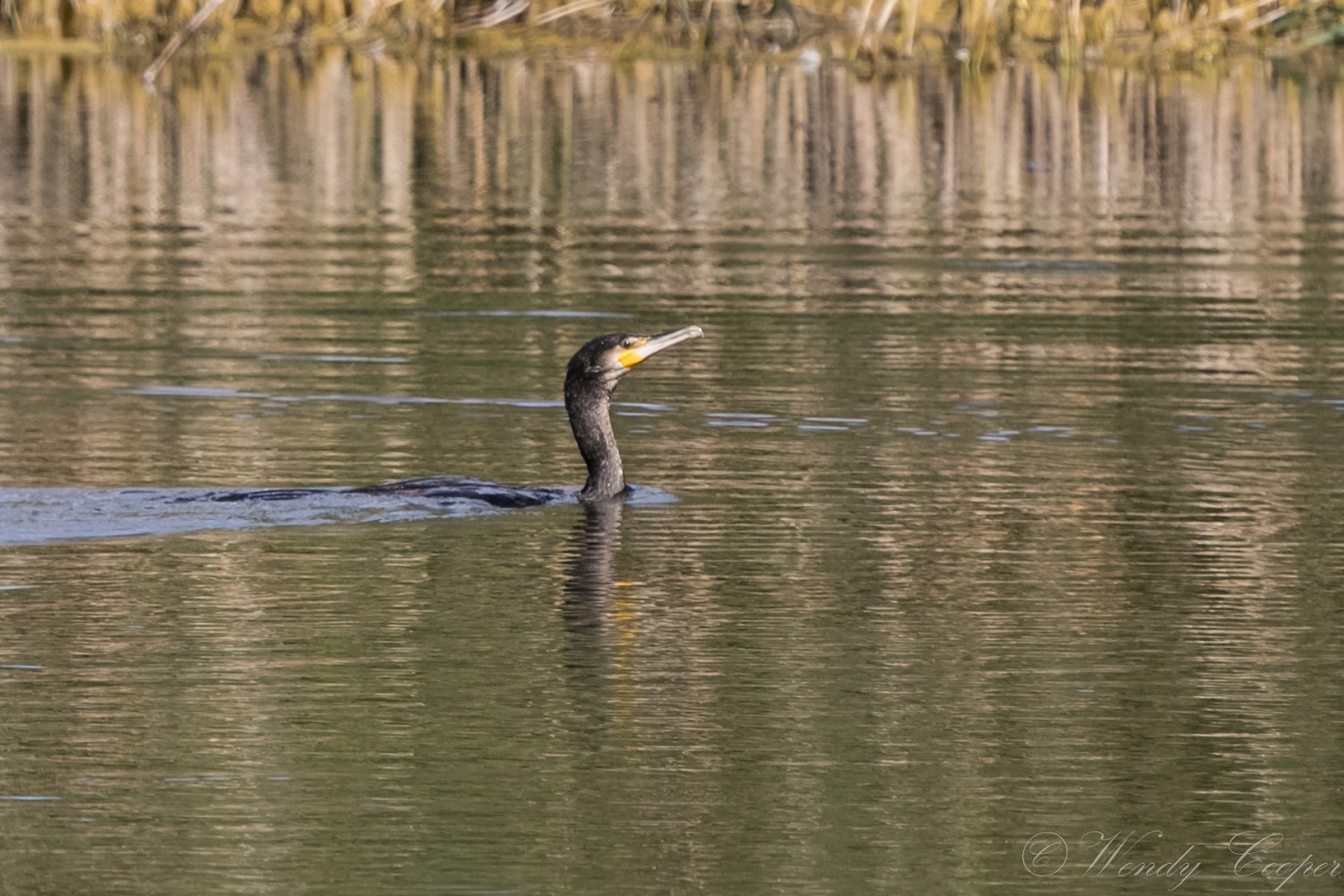 Apparently having decided there might be better fishing elsewhere, I was then treated to a lowish level flyby as the Cormorant headed off further down the reserve. (silly grin#2)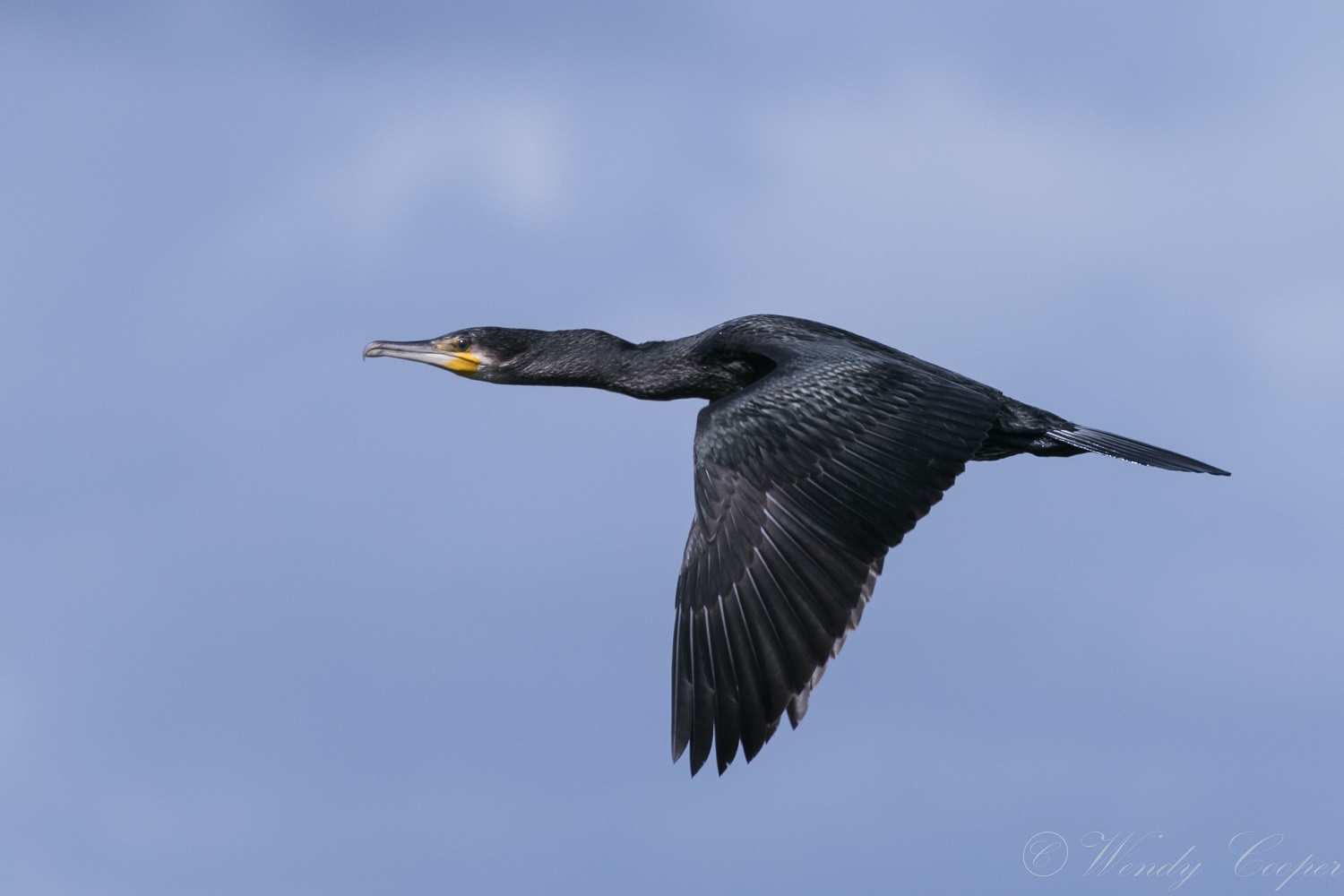 Retracing my steps I paused to watch four Red Admirals nectaring happily on a big clump of Hemp Agrimony;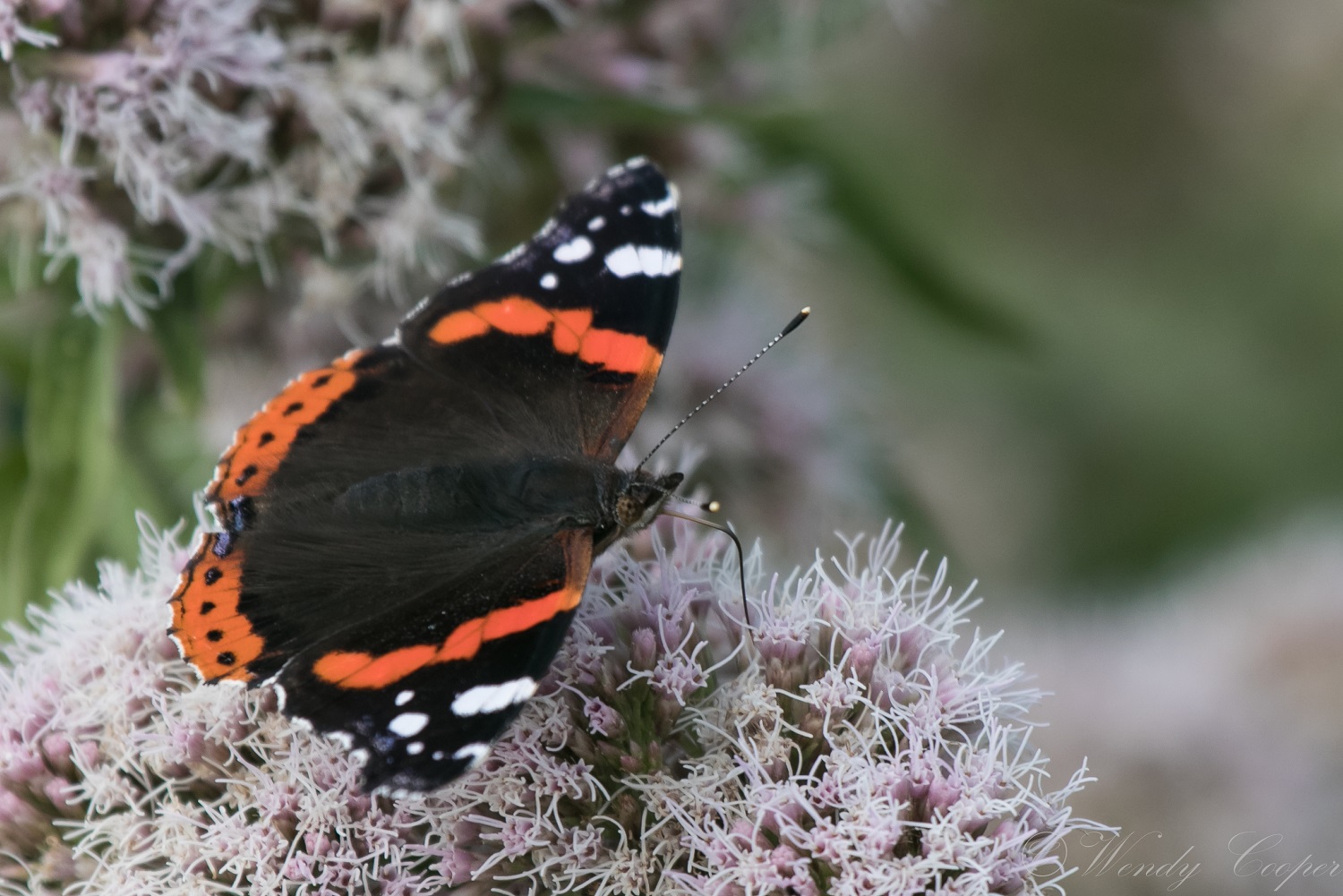 as the sun emerged from behind a cloud, they gradually flew off – looking about though, I heard 'Toot toot!' and glimpsed a jewelled flash, so returned to the Mere Hide.
Entering quietly, a gentleman mentioned that the Bittern was about and as I peered at the reeds there was a stage whisper of Kingfisher! Sure enough, on the perch just outside, beautifully lit by the sunshine was an extremely handsome male Kingfisher!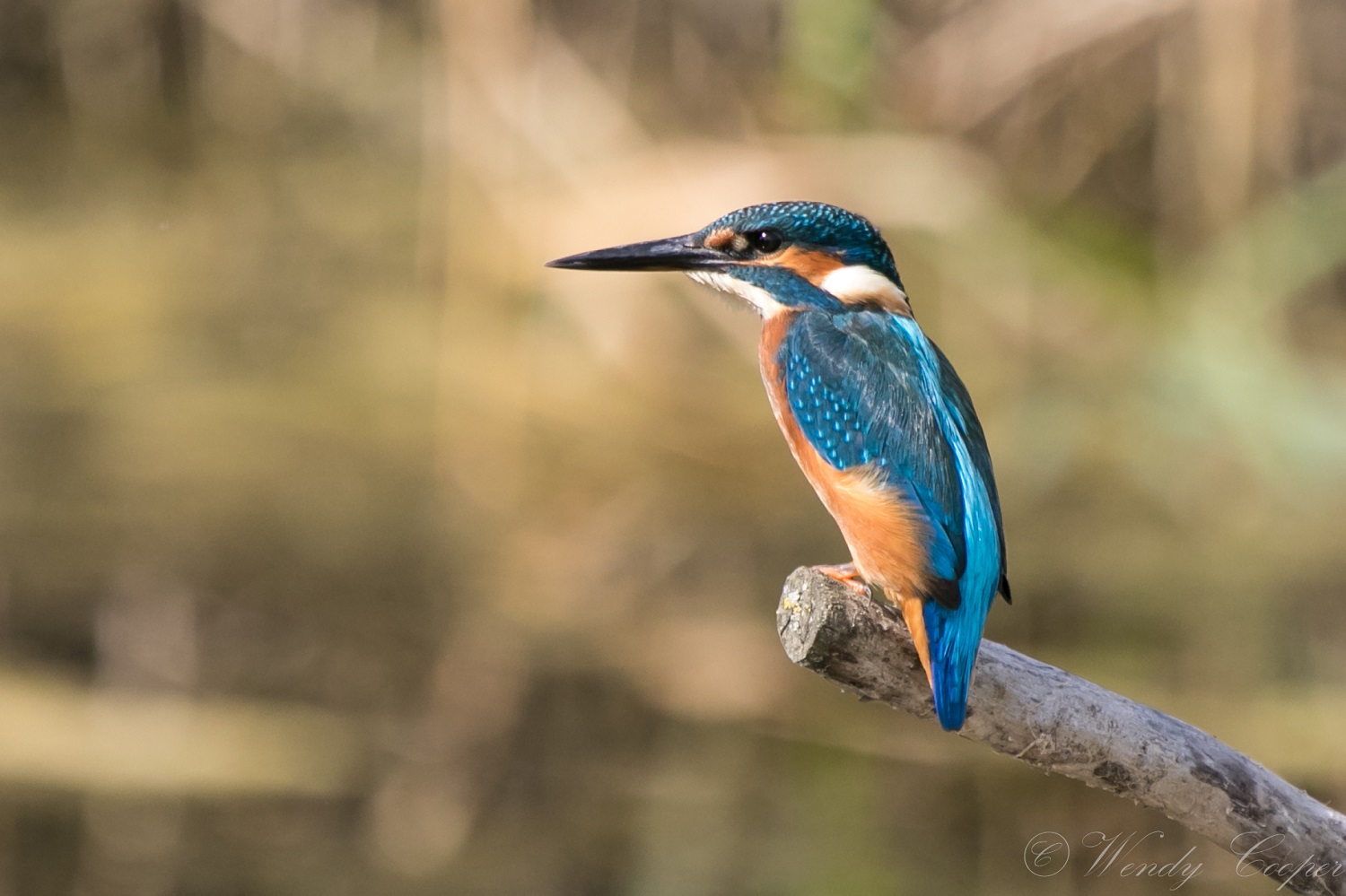 Quite a few shots taken, then camera down to watch, the bird simply shone, looked about a bit, then in a flash dove into the water, surfaced with a fish and was off to a quiet spot to dine – all in a breath! ( Silly grin#3)
Looking across the mere, suddenly my brain did the 'colour / shape that should be there that shouldn't be there' thing and I could see the Bittern. (silly grin#4) This looked to be a youngster with not quite full adult colours. He (?) was motionless at the edge of the reeds – a lot of algae had dried 'blonde' around the base of the reeds and the water was coated as well – perfect Bittern tones to hide against.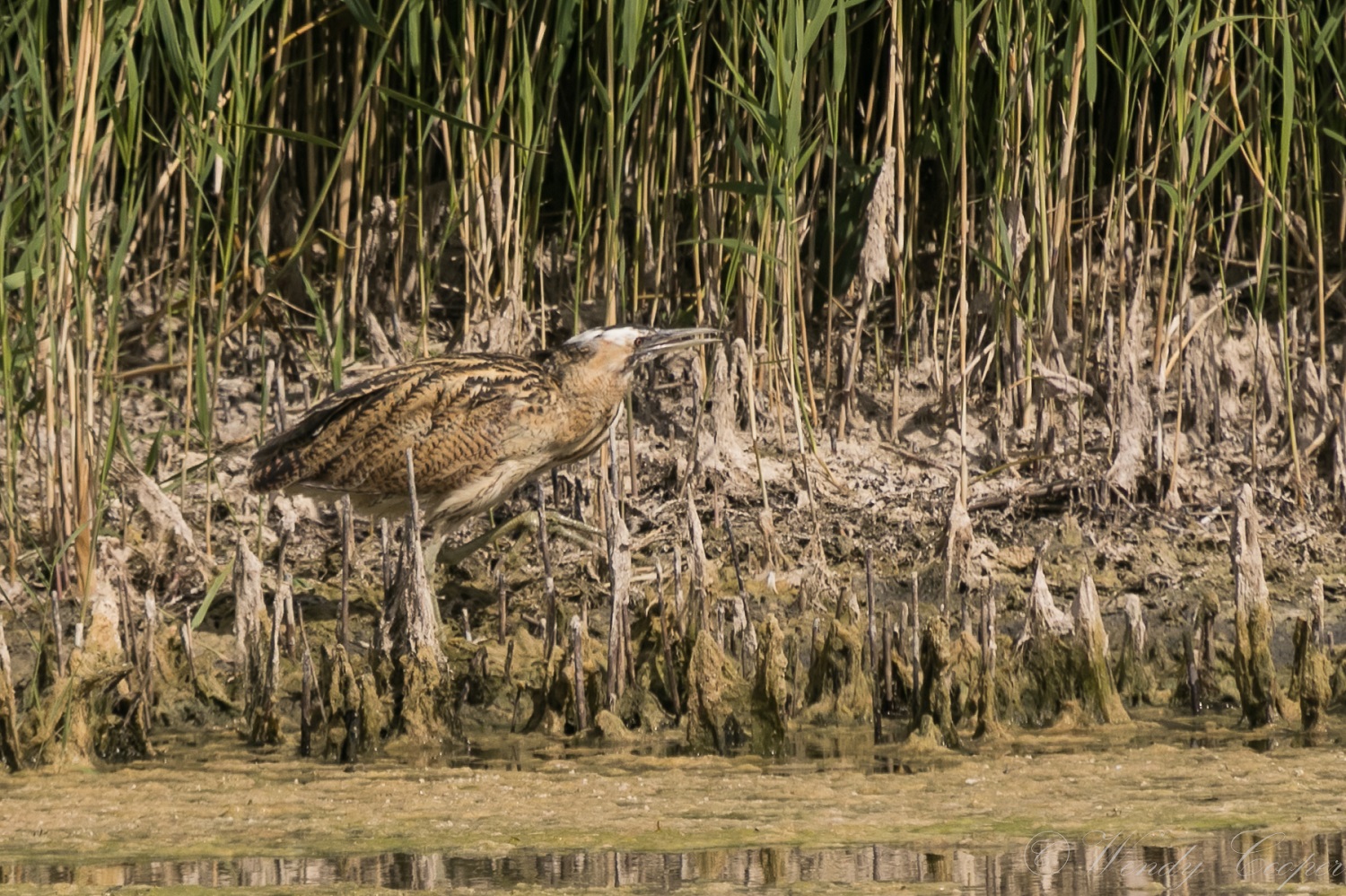 I watched the bird for sometime, at one point it caught a fish (which it turned reedward to eat) then gradually crept along the reed-line until out of sight. Double silly grin mode!
As the day was getting on, I headed over to Lackford Lakes with a bit more time to explore than on previous occasions. First stop was in Paul's Hide. Out along the edge of a scrape I could see a collection of Cormorants, Greylag Geese and Egyptian Geese, out on the water there were plenty of Coots and a number of Juvenile Great Crested Grebes, some preening and some fishing.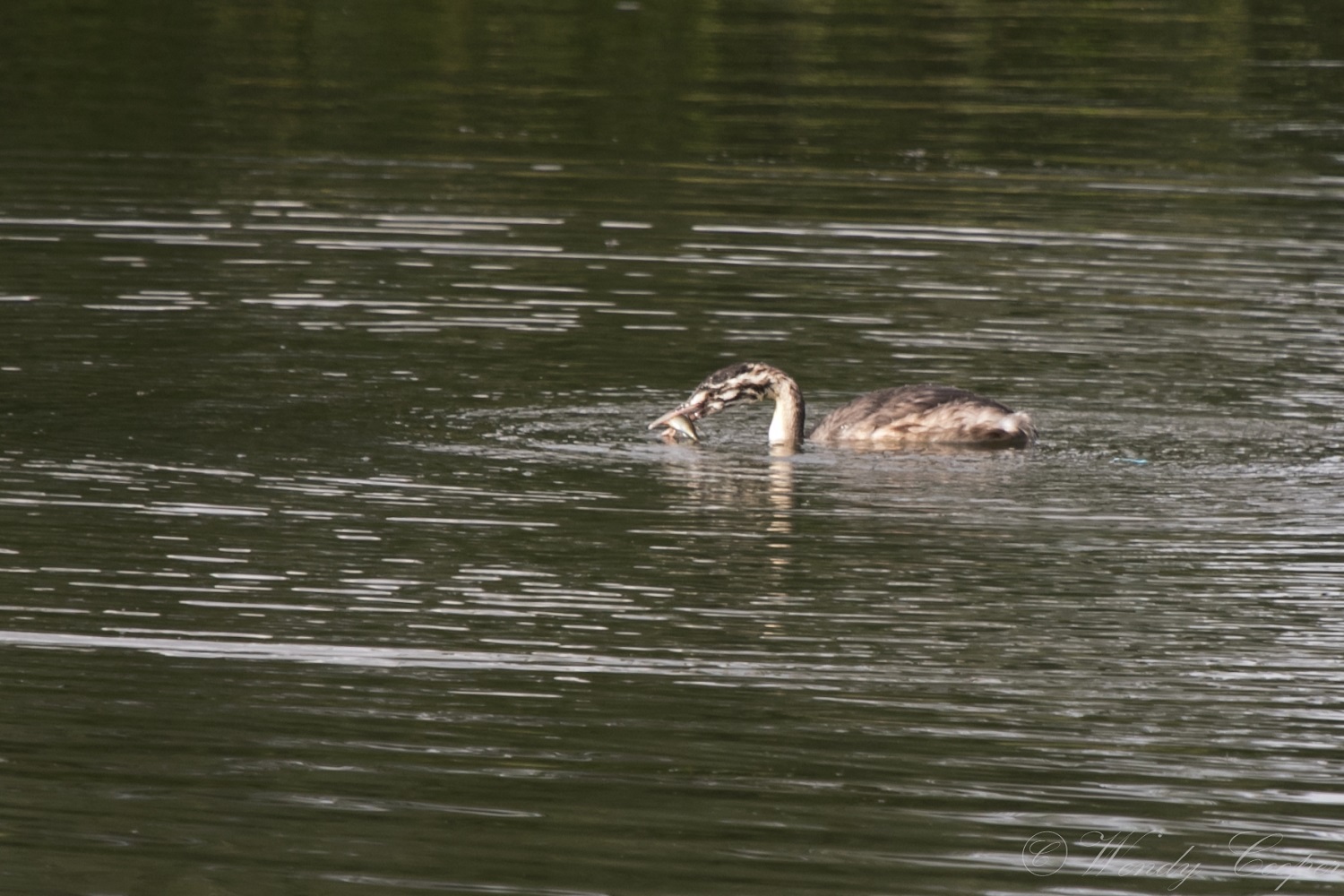 On the little island in front of the hide a Cob or Pen was giving preening lessons to four large Cygnets.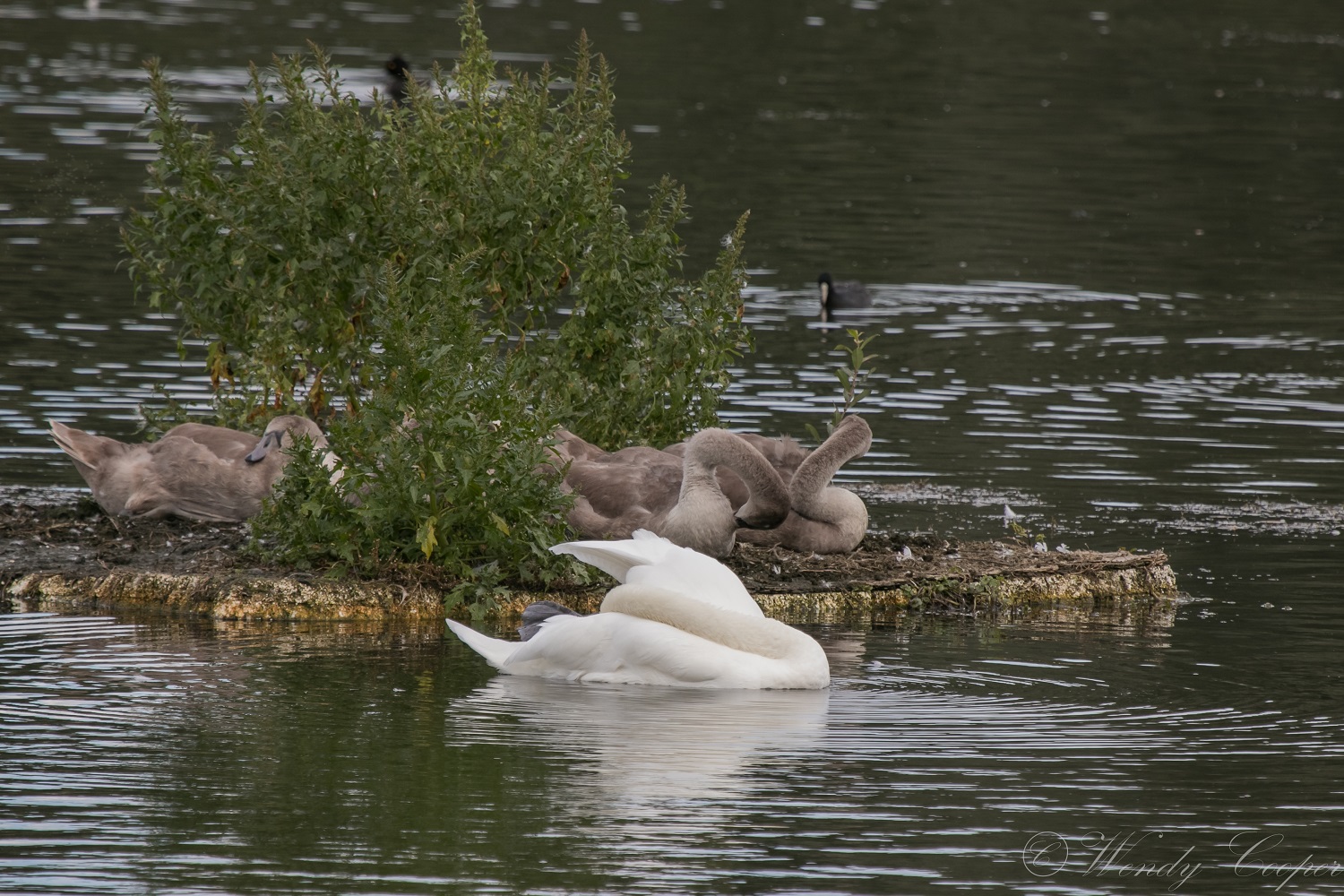 Next stop, Bernard's Hide. I had visited earlier in the year, however it had been too busy for my tastes, today however it was calmer and quietly entering paid off – wonderful views of a female Kingfisher as she preened ready for a brief photoshoot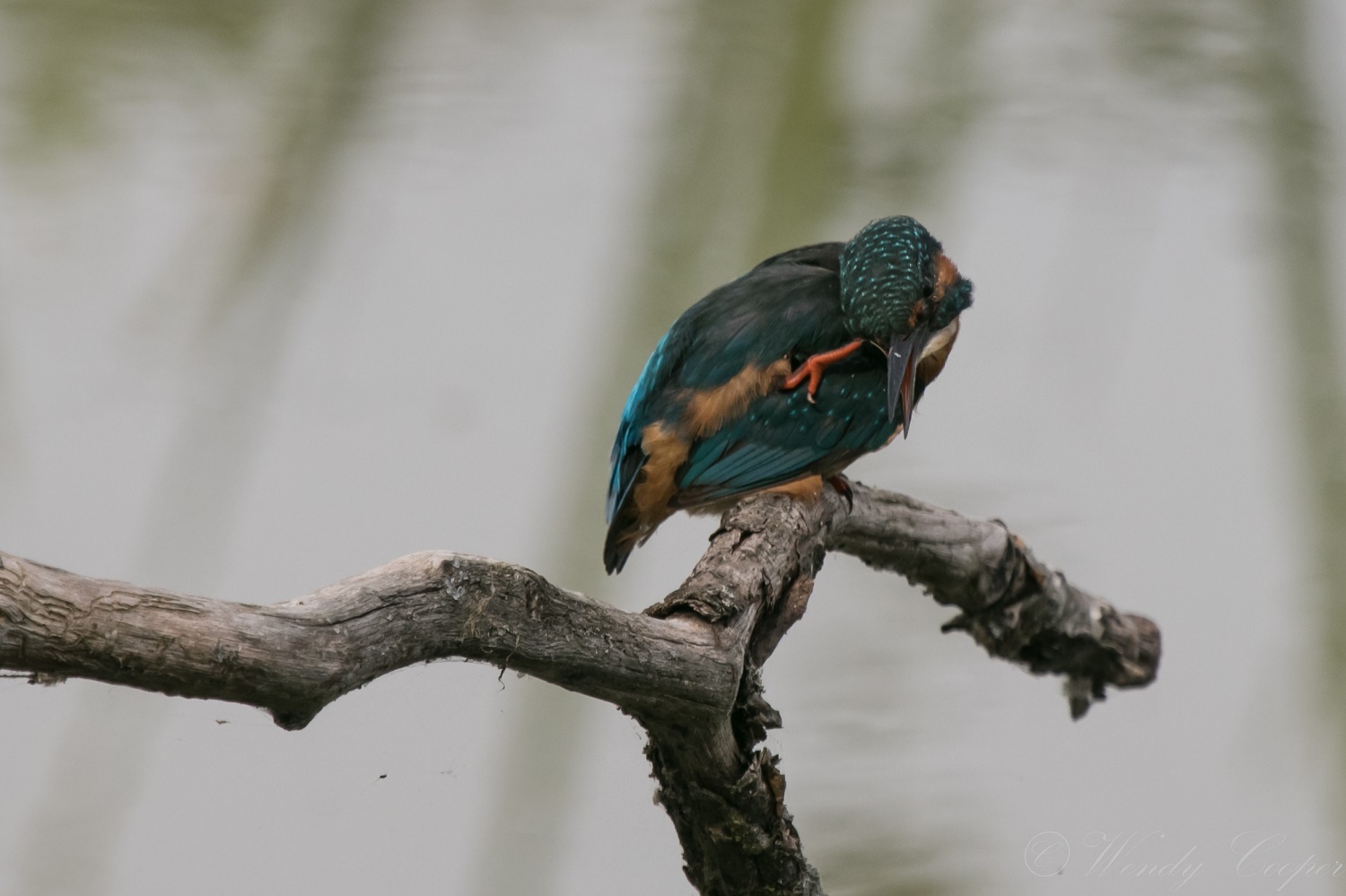 Posed (Supemodels have nothing on these birds!!)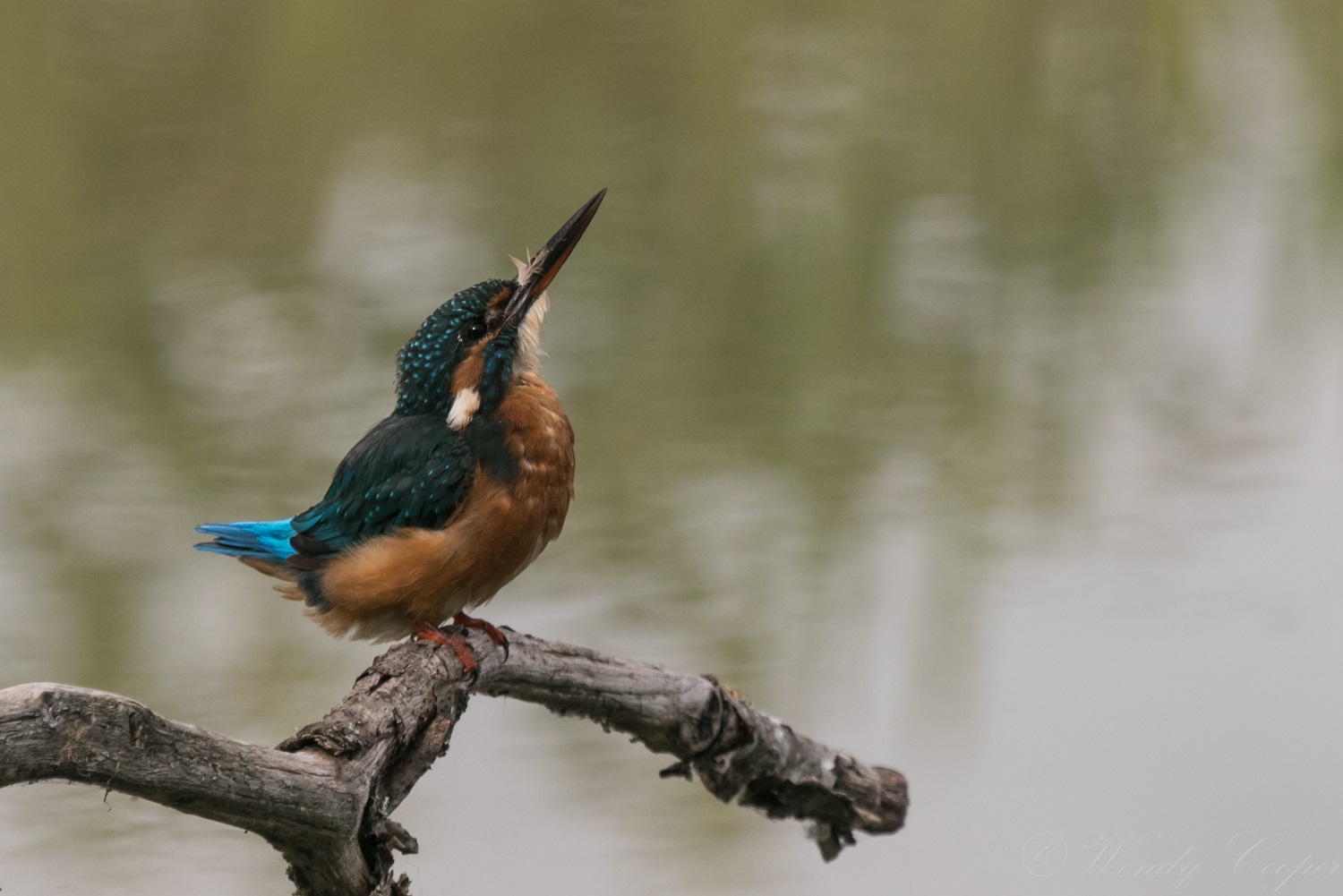 And then flew off to watch us from a nearby willow. (silly grin#5) The Mallard who was dozing on the perch below her merely opened one eye at the sound of cameras, ruffled her feathers slightly and dozed off again.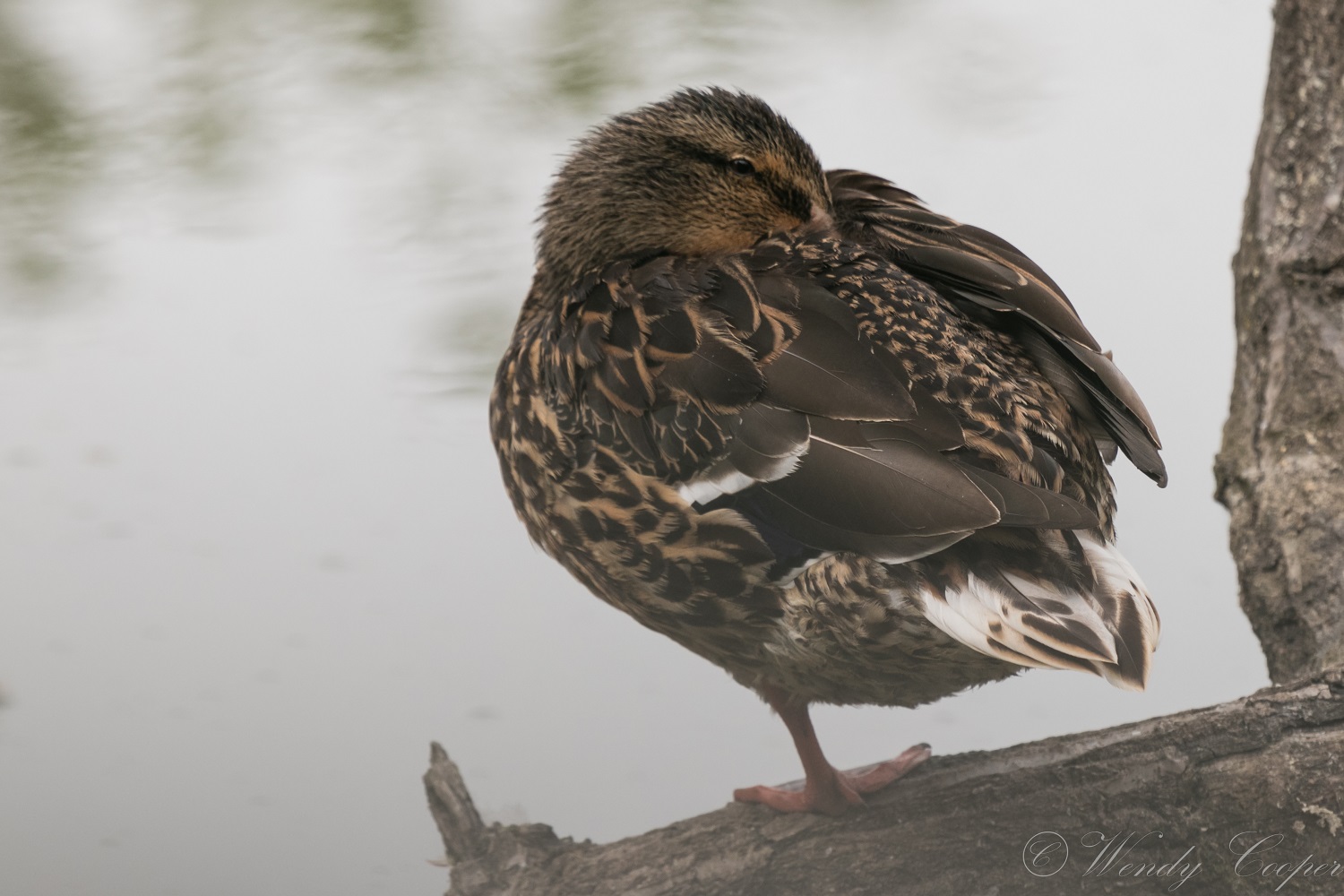 Wandering on along the 'summer path' I was watched closely by a Grey Squirrel with a mouthful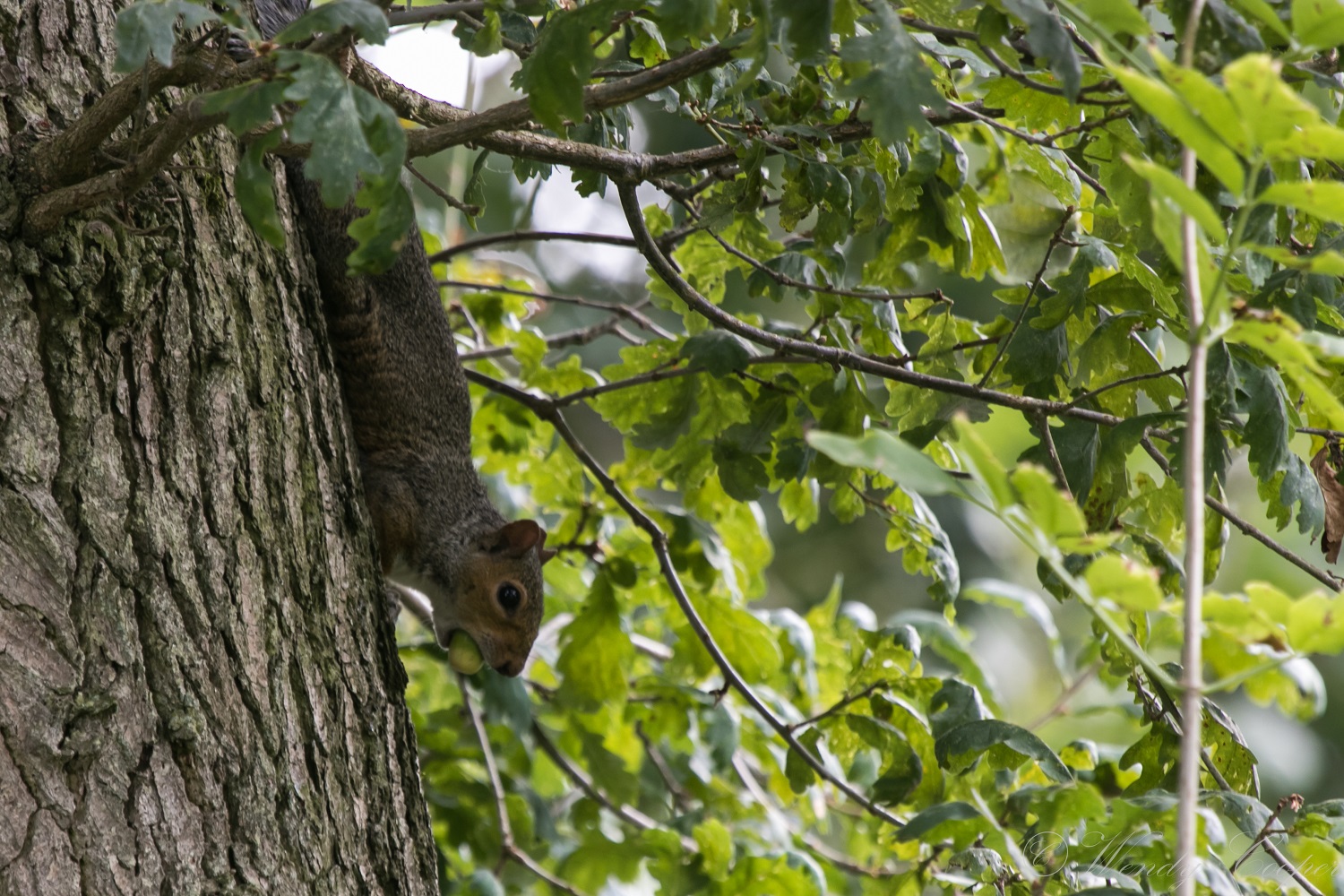 and watched the brambles heaving and squeaking as a pair of Muntjacs bounced around in the undergrowth. At the far end of the path at the water's edge I watched a Migrant Hawker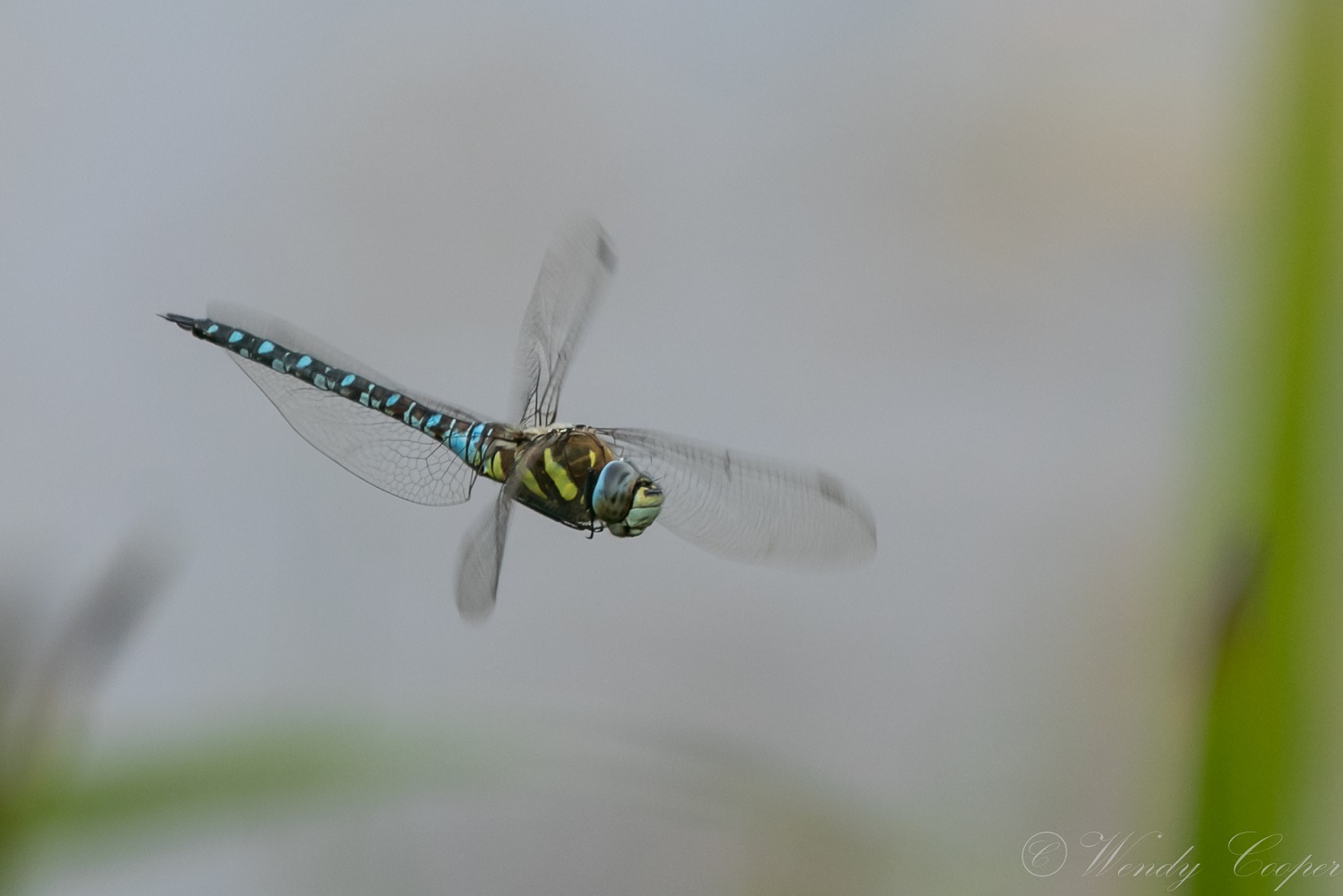 and whilst a Cormorant dozed on one of the Tern rafts in front of me, I watched an adult Great Crested Grebe giving a youngster fishing lessons (silly grin#6)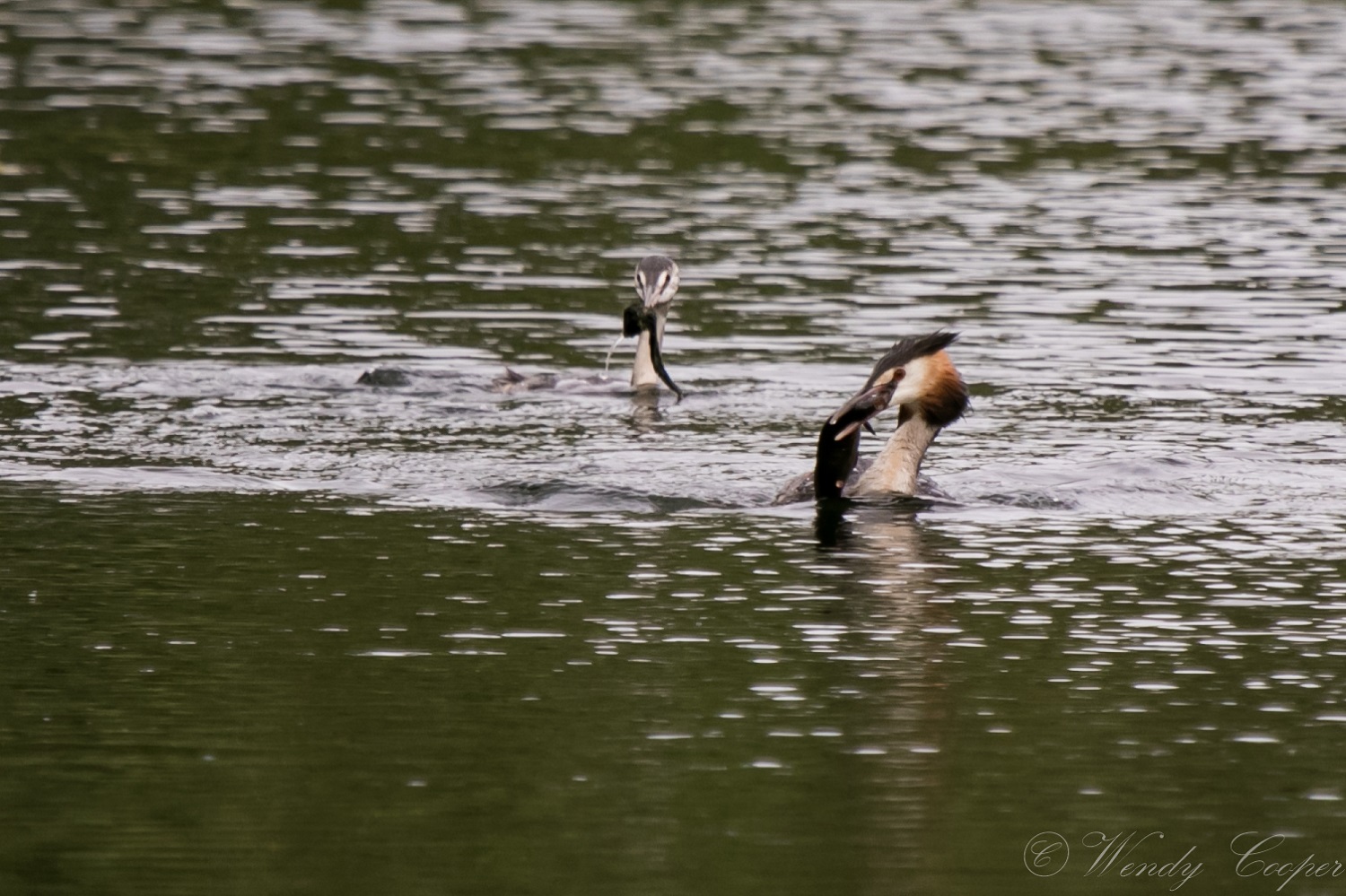 Down the hatch!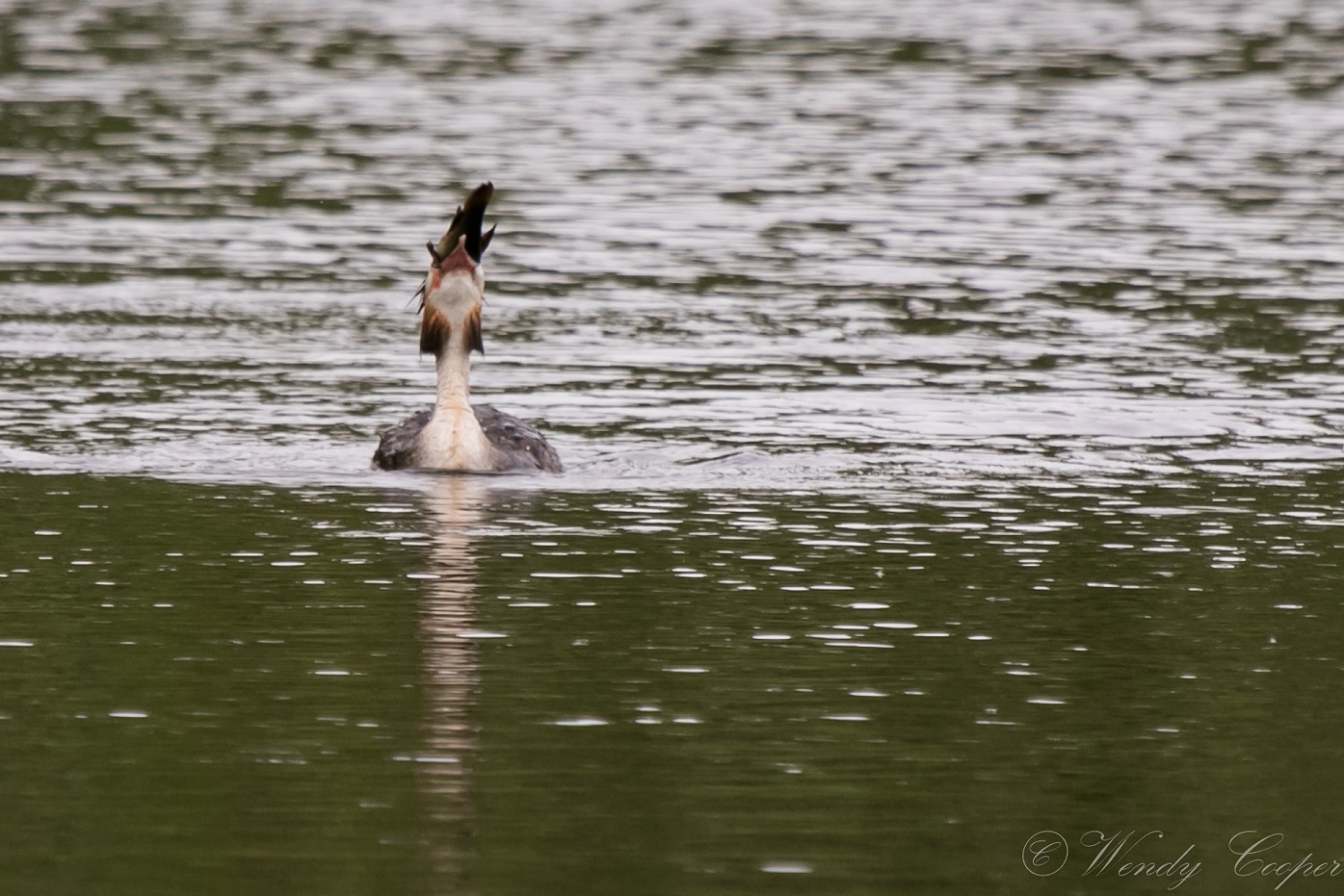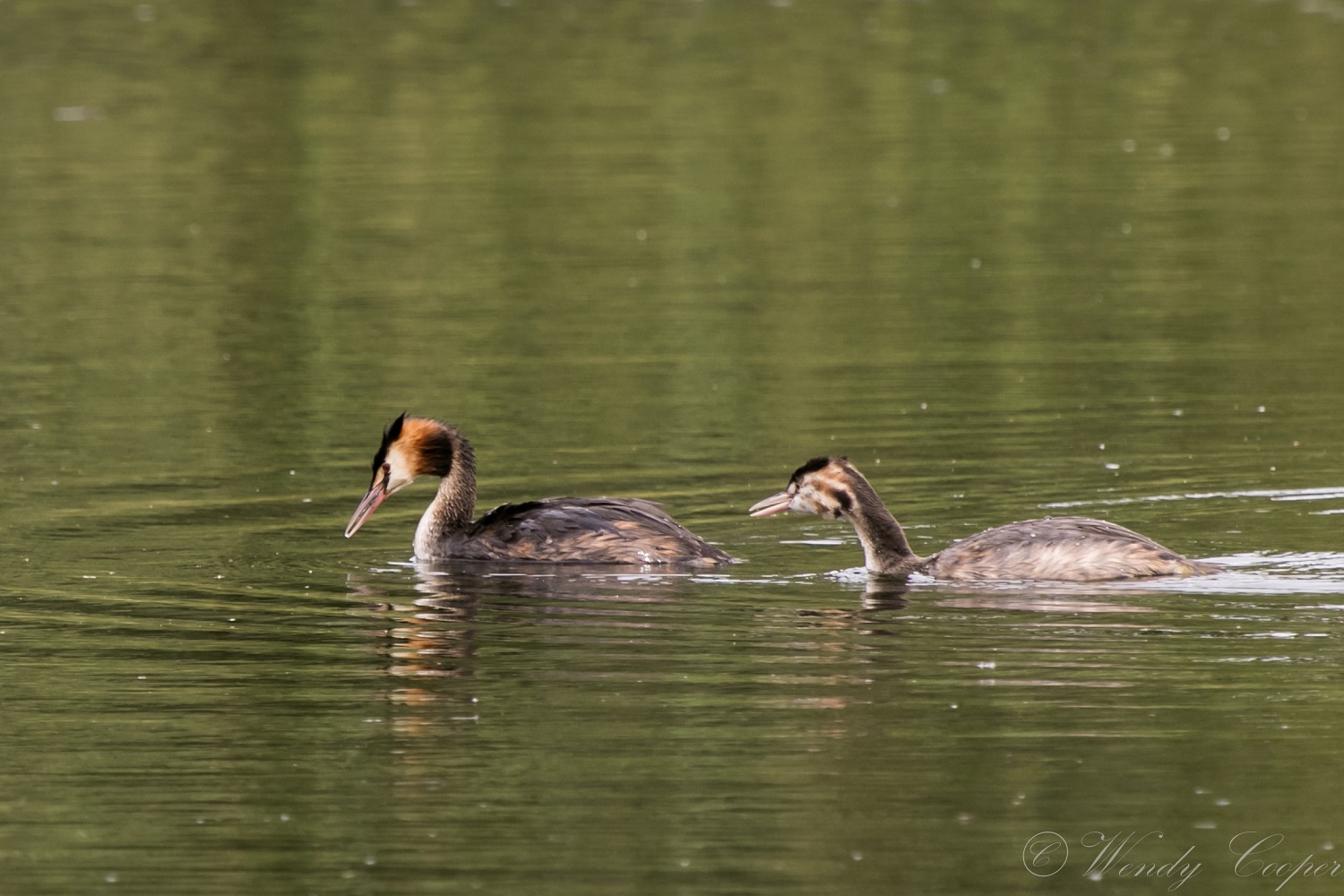 From Bess's Hide I watched a young Grey Heron picking about,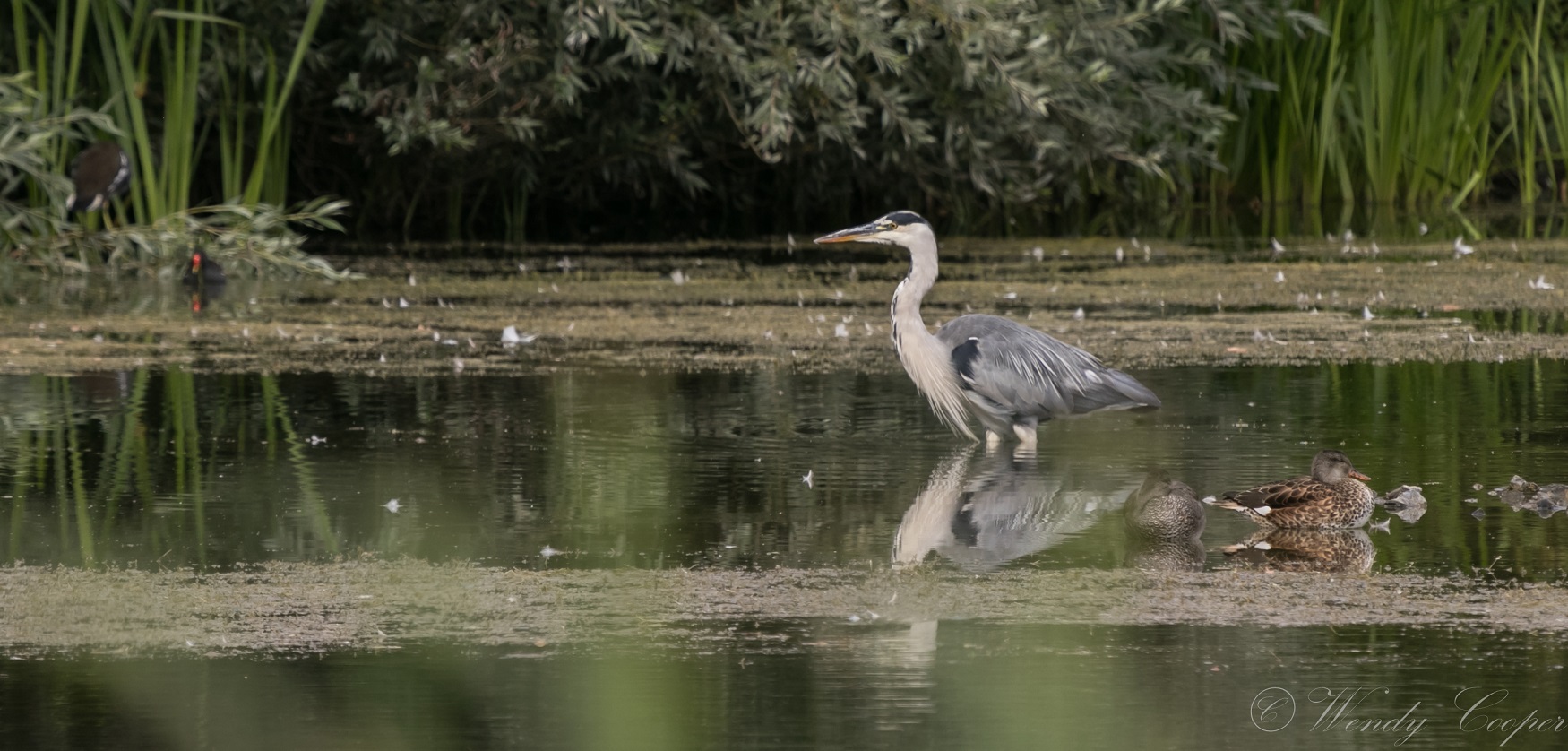 whilst closer by a juvenile Moorhen was foraging with Mum and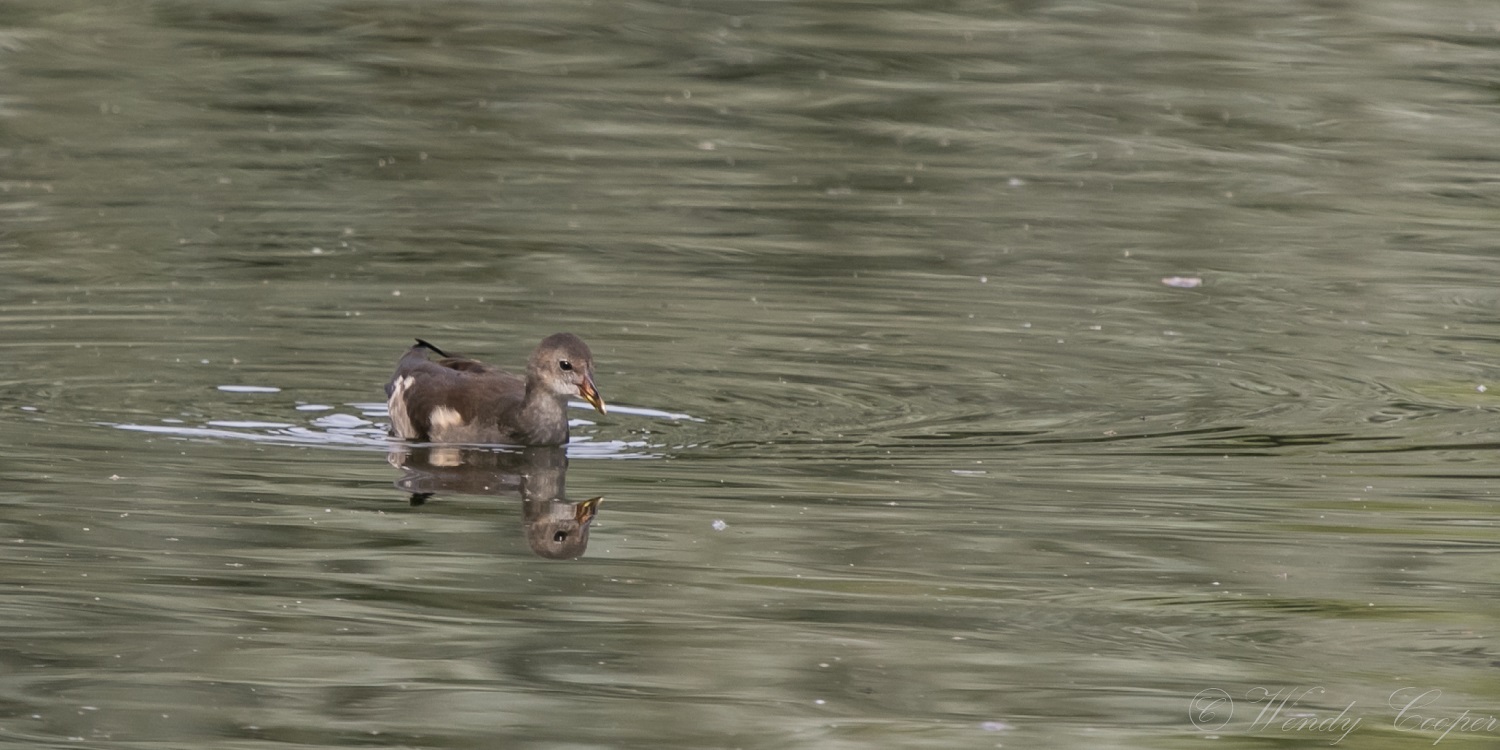 A Little Grebe was diving for titbits.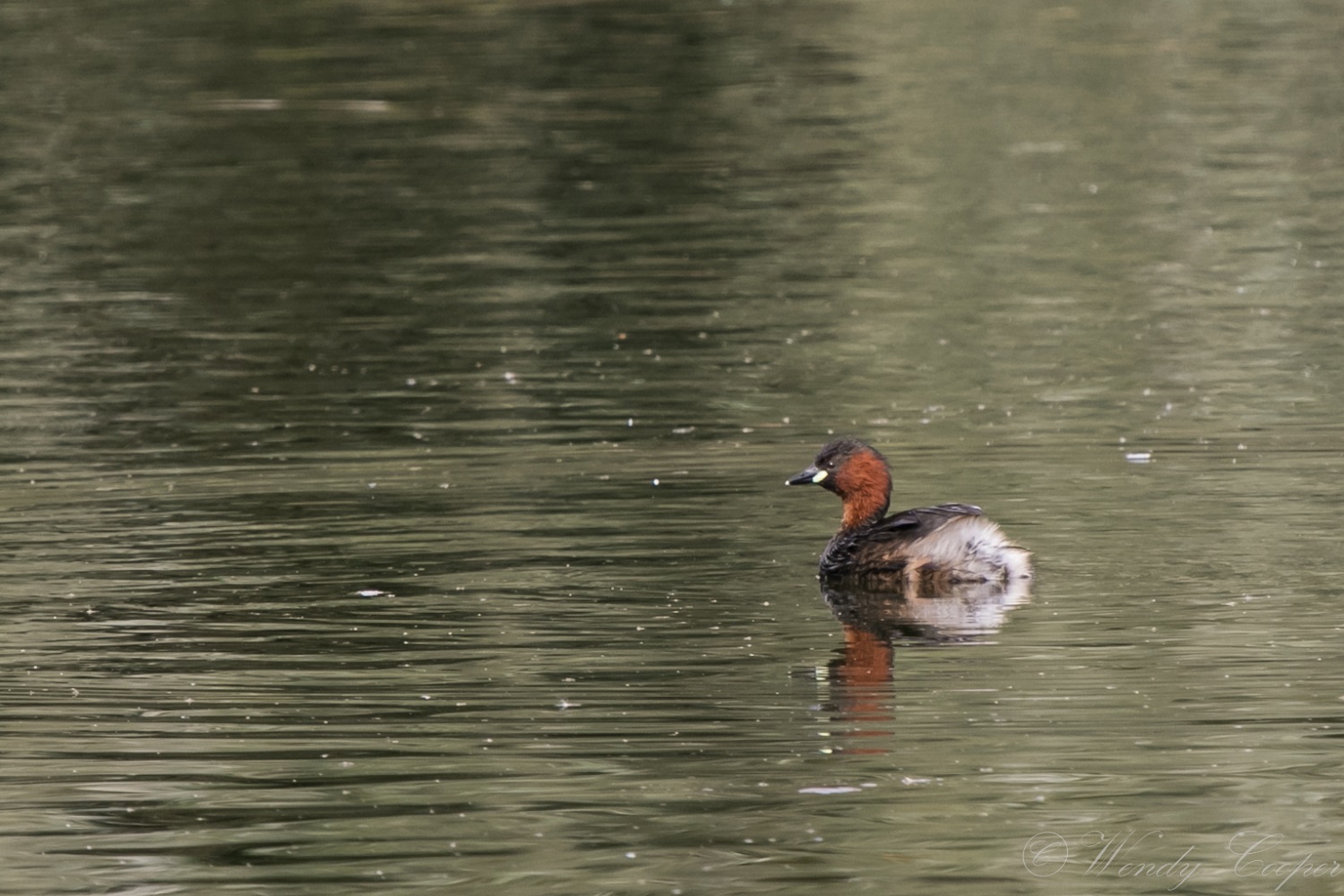 I paused a little while at Fullers Mill, where halfway up a Weeping Willow I could see a Little Egret, whilst below a Cormorant watched grumpily as a Mallard took a rather splashy bathe…
Time was getting on, so I began to retrace my path, watching Green Veined Whites fluttering and feeding,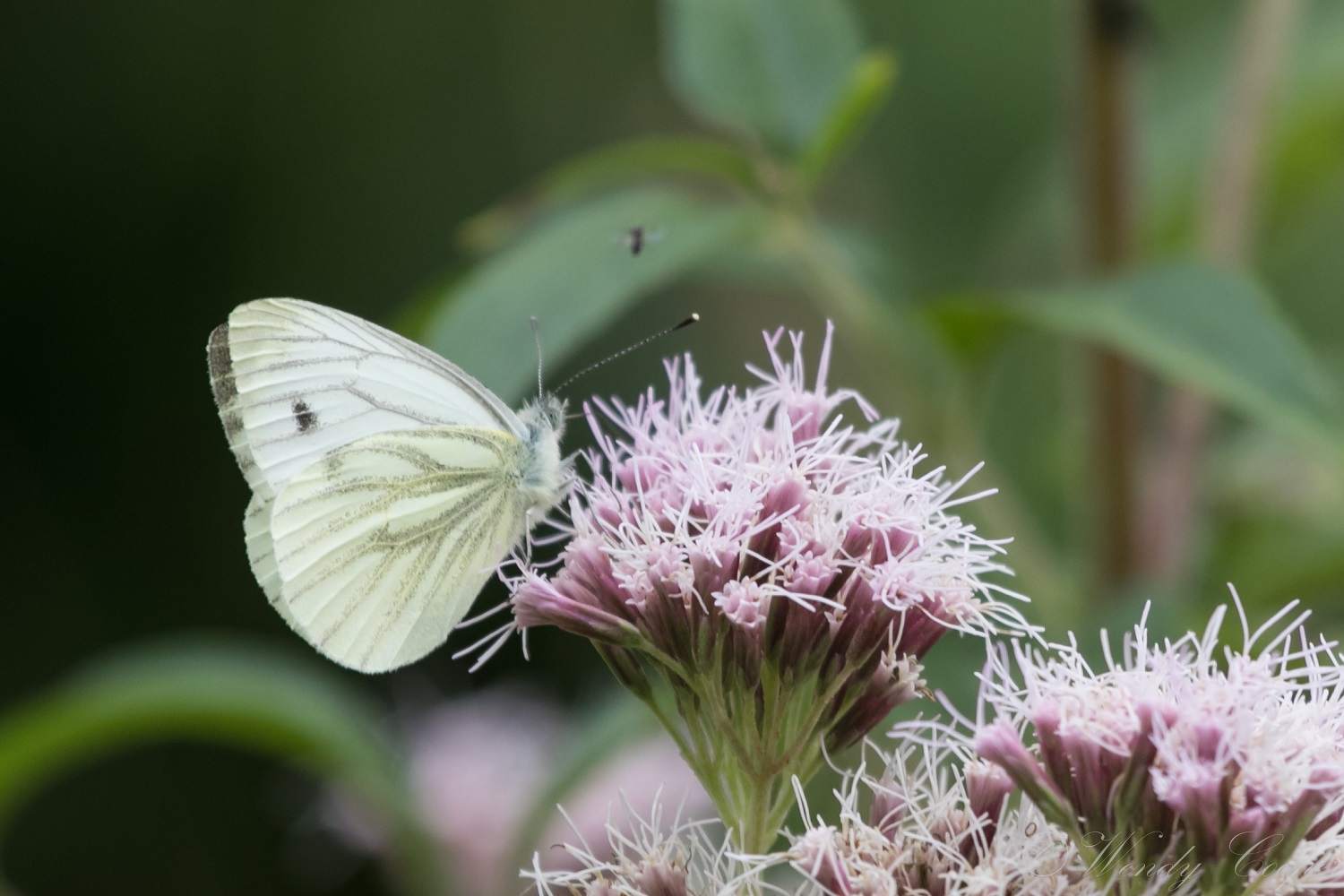 as well as Bees feeding in the White Comfrey.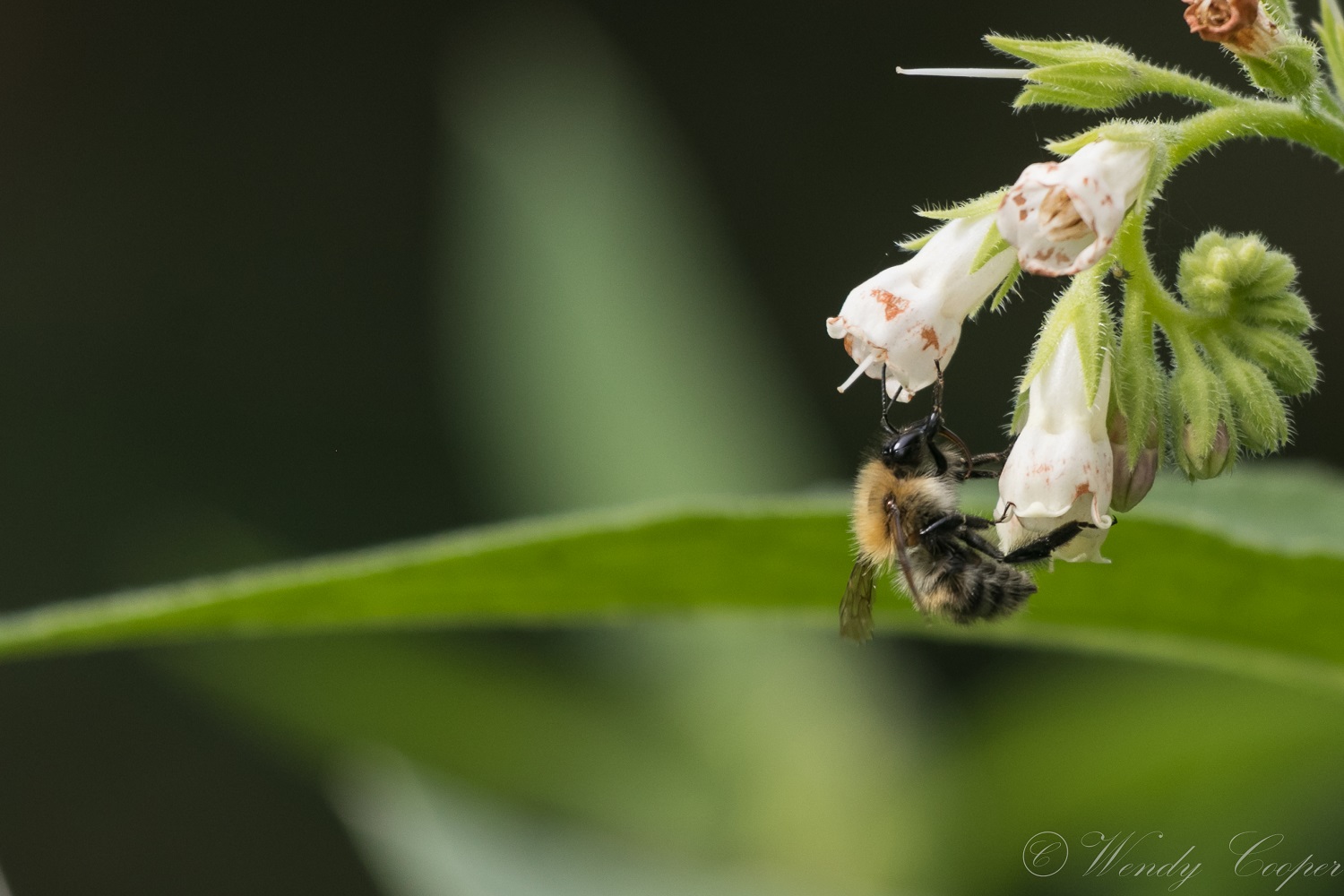 I stopped for a little sit and listen just past Ash Carr, where I watched Chiff Chaffs flitting and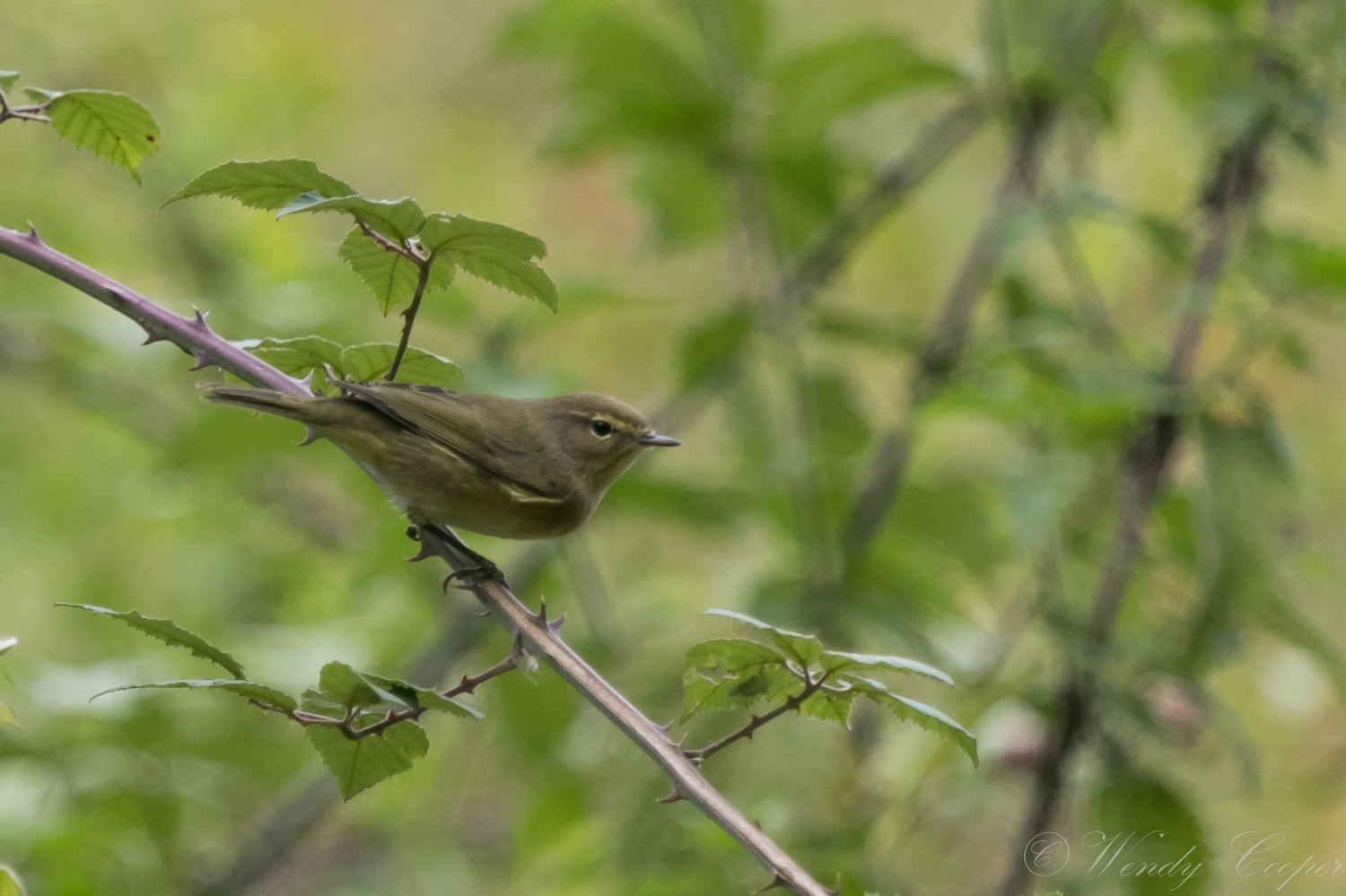 as I sat, I had the feeling of being watched and sure enough, in the dead tree ahead of me I was under scrutiny – a Hobby ! (silly grin#7) Deciding that catching dragons was better use of it's time, the bird flew off so on along the 'kingfisher' trail I wandered; as I did, one of the Rangers appeared, after a little chatter, he mentioned that one of the Ospreys which had appeared the previous weekend had reappeared. Mindful of the time and rushhour traffic, I stopped briefly back in Bernard's Hide, but then decided any likely views would be better from the next hide along so repaired there on the off chance. The Osprey had flown over moments before.
There were a few flybys by a pair of Kingfishers, Great Crested Grebe youngsters were busy preening or fishing out on the water, the Greylag Geese were somewhat restless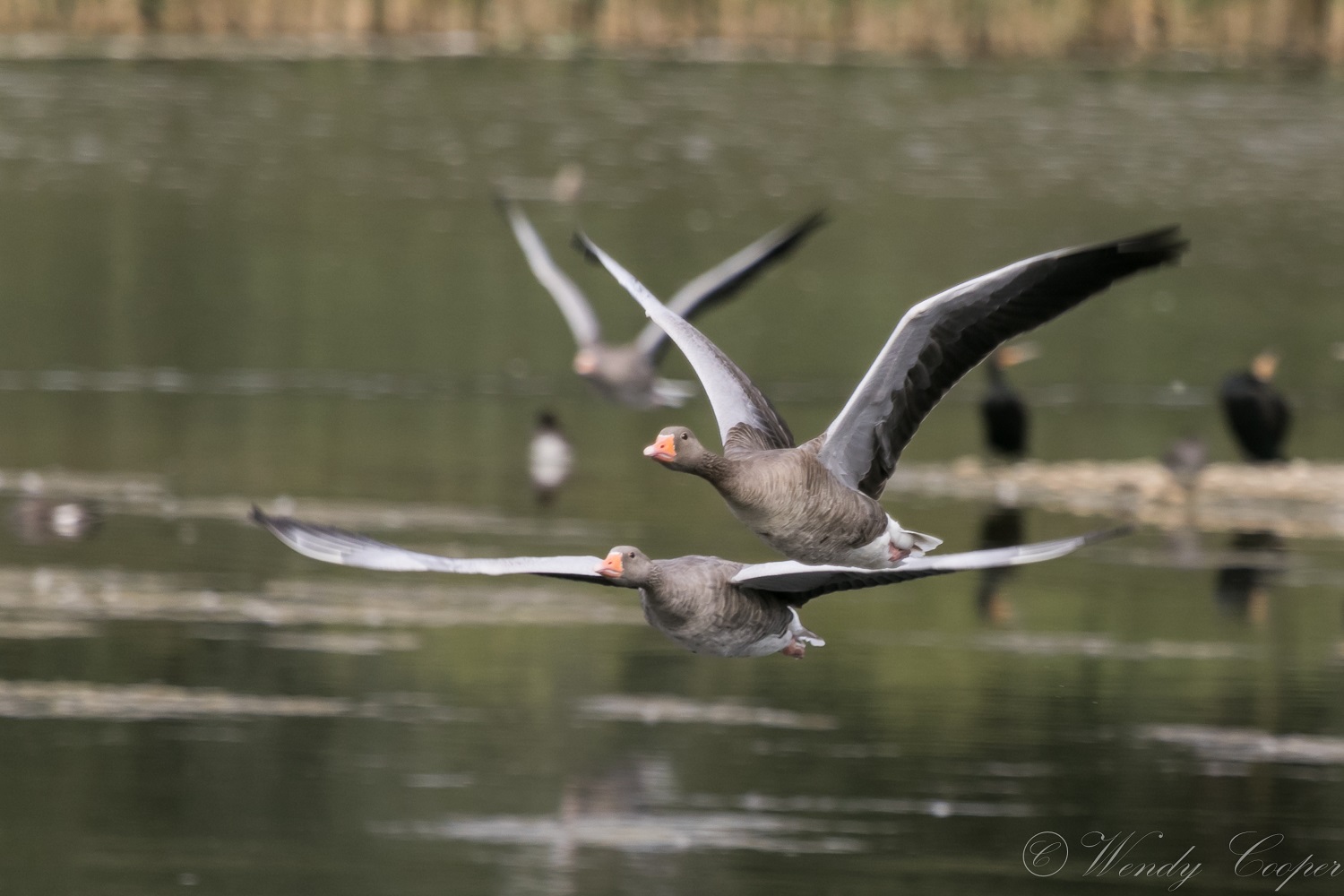 And a young Grey Heron was back and forth deciding where to stand.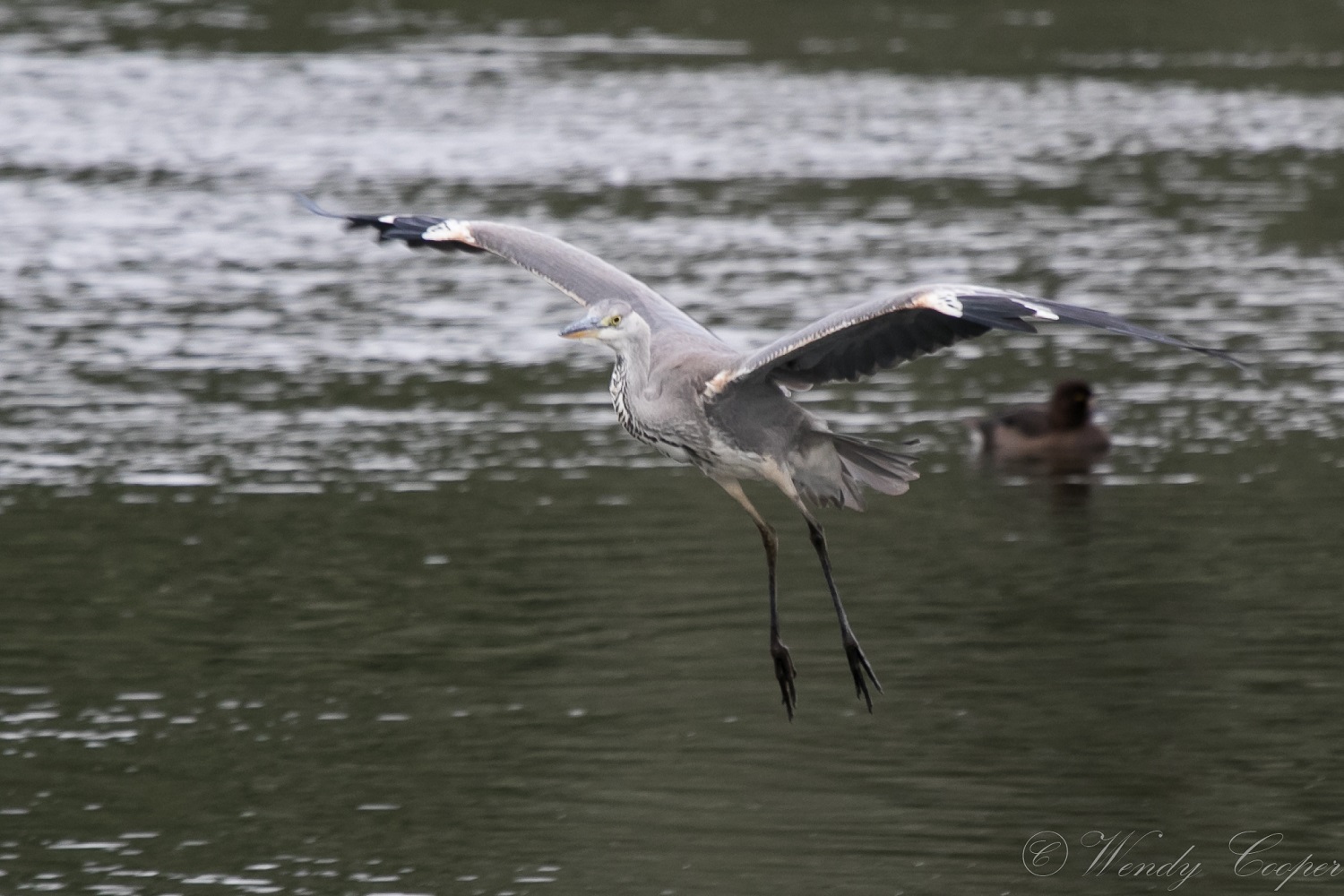 A few of us got chatting just outside the hide when a voice from inside said 'Osprey' and I don't think I've ever seen three folks get through a door so fast! Camera grabbed I watched through the viewfinder as this beautiful bird floated effortlessly across in front of us. (by now utterly silly grin#8)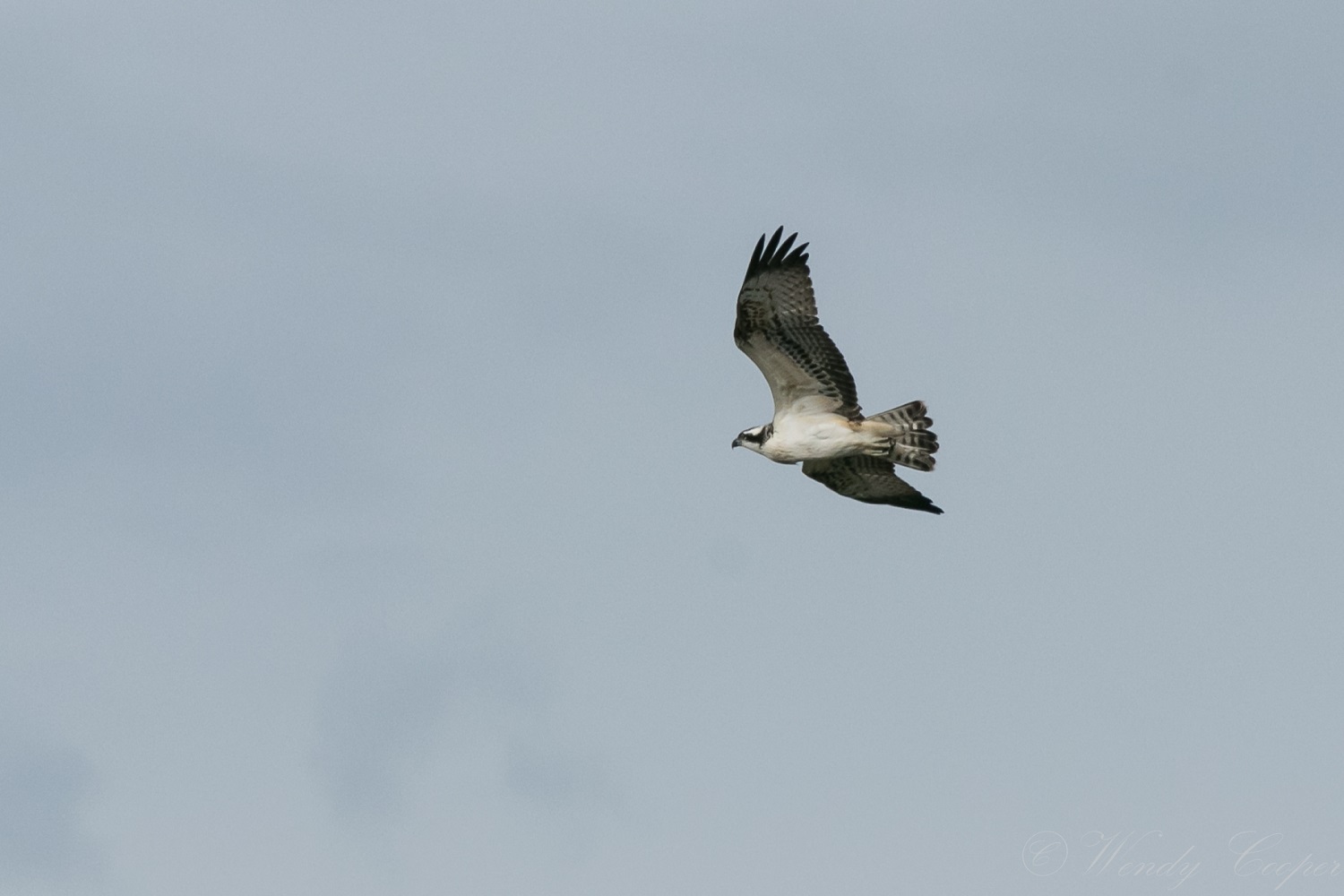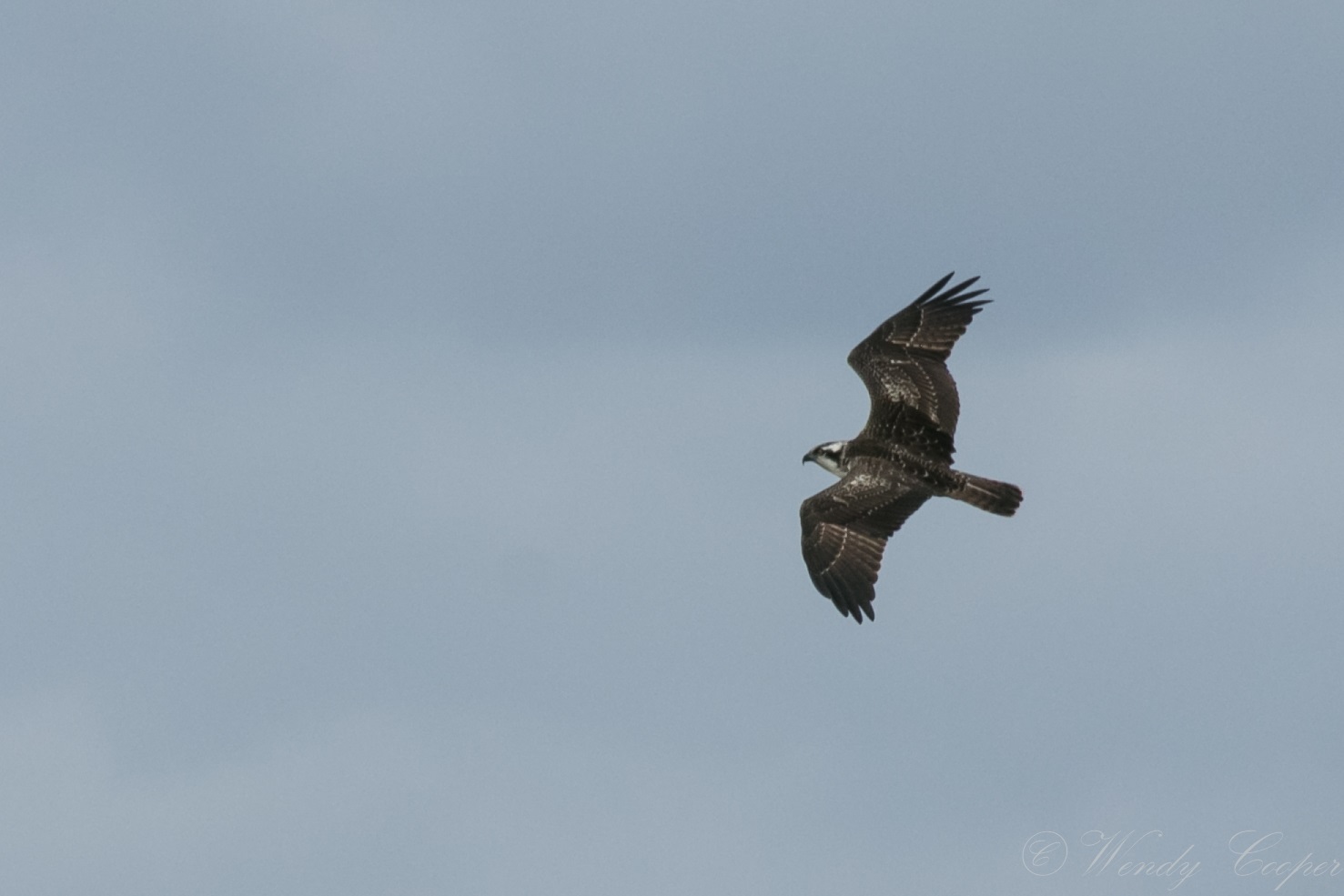 I waited a little while longer in the hope that the bird would pass by again, however, there was an elegant end to my day with a graceful Swansong by this pair.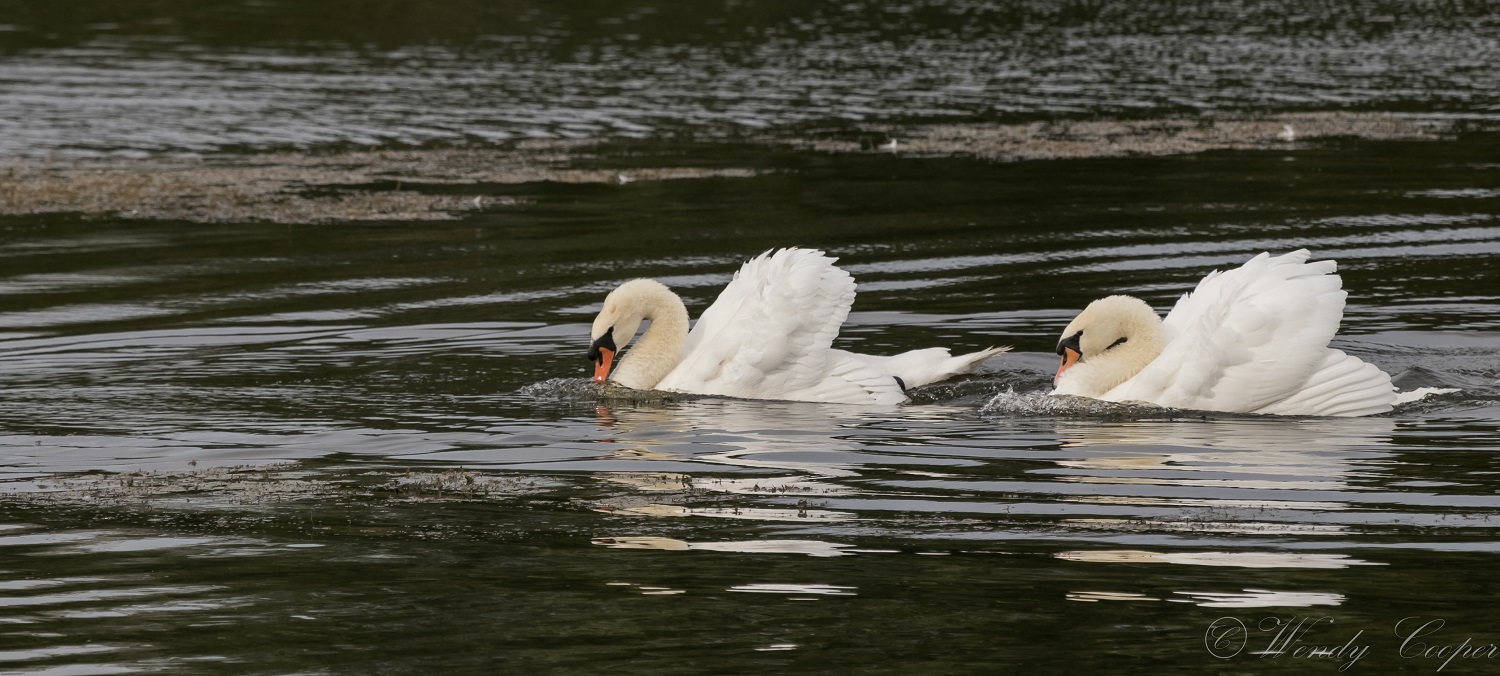 There's always something to see and I'm still grinning!
I hope you have enjoyed my blog, if you would like an email notification when my next blog is published, please add your email address to the 'Sign Up' box below, you will then receive an email with which to confirm your subscription. (please be sure to check junk/spam just in case – without the confirmation I cannot let you know about a new instalment!)
As always, comments, feedback or questions are welcome, so please feel free to contact me via the comments section below or via the guestbook.
Comments