Spring Progresses on My Local Patch..
24/05/2016 - 14:57
Over the past couple of months I've been out and about on my local patch and after a few stops and starts from some changeable weather, spring is now charging full steam ahead. The local patch is a mixture of farmland, a large fallow meadow and three areas of unmanaged woodland, which are a mixture of Beech, Oak, Ash, Hazel and Birch, with Blackthorn and Hawthorn around the margins.
On the penultimate weekend in March, I finally heard the song I had been waiting for, the first of several Chiff Chaffs to return to the area,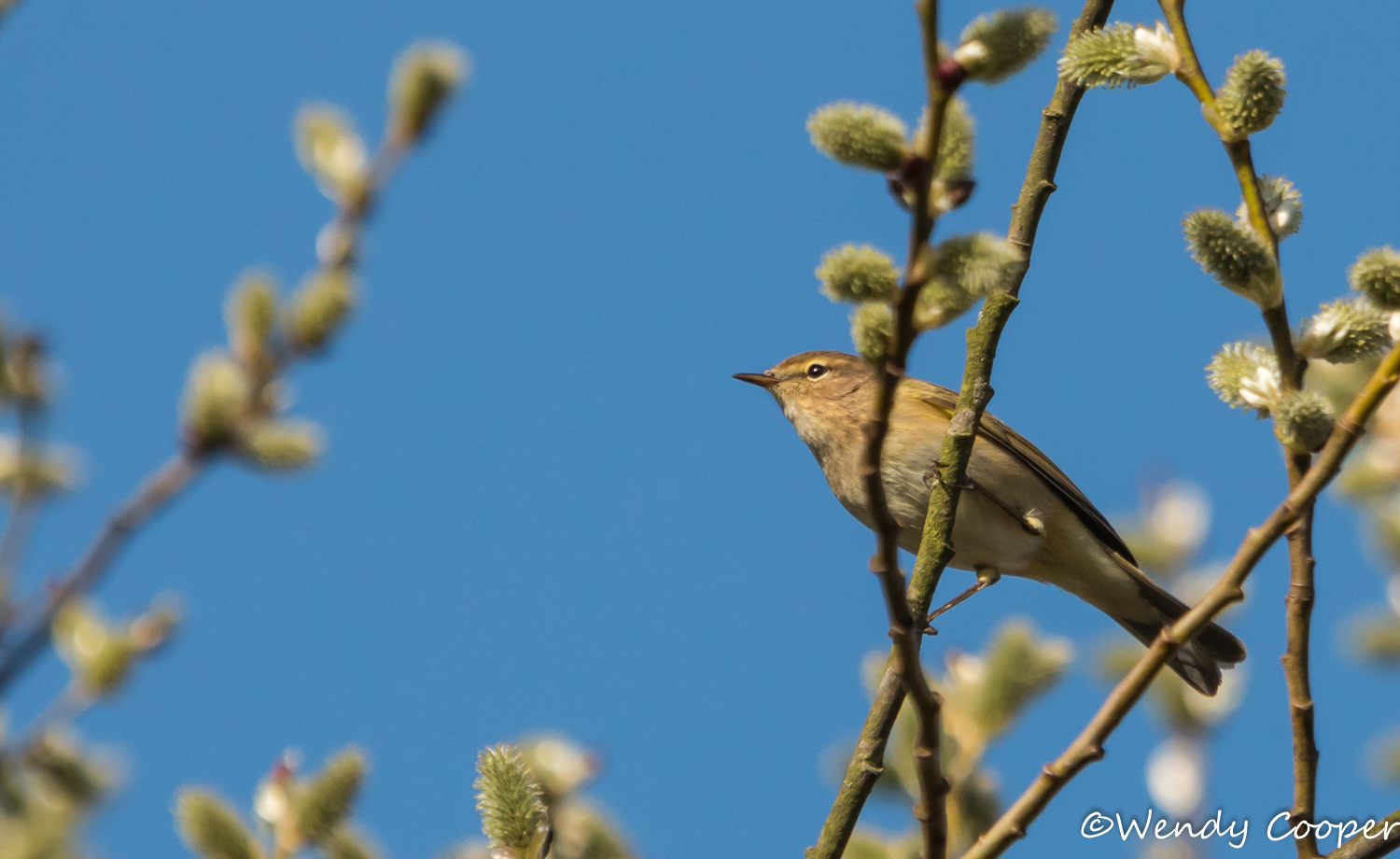 This one was in a stand of Salix, across a small brook and was happily calling away, having claimed his patch of trees - over the next few weeks more have appeared, along that stretch and elsewhere around the woodland margins and have been busy calling. Similar territories seem to be taken up from year to year and during the summer months, I'll be looking for the parents as they go back and forth to nests in the Blackthorn, after foraging for insects in some of the hogweed patches in the meadow.
The very same afternoon, as it was warm, I had a look at where I'd found the Common Lizard colony last year, sure enough, there were a few Common Lizards of varying ages who had ventured out to take advantage of the sunshine.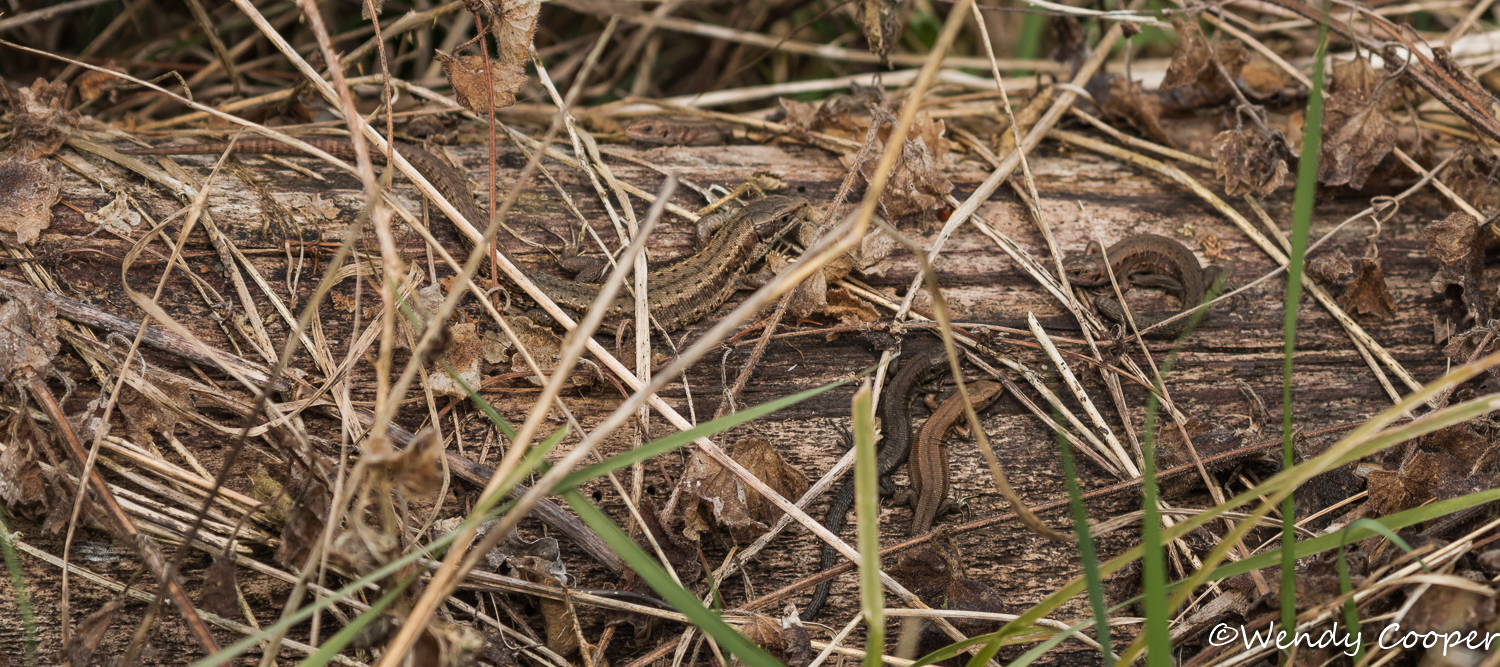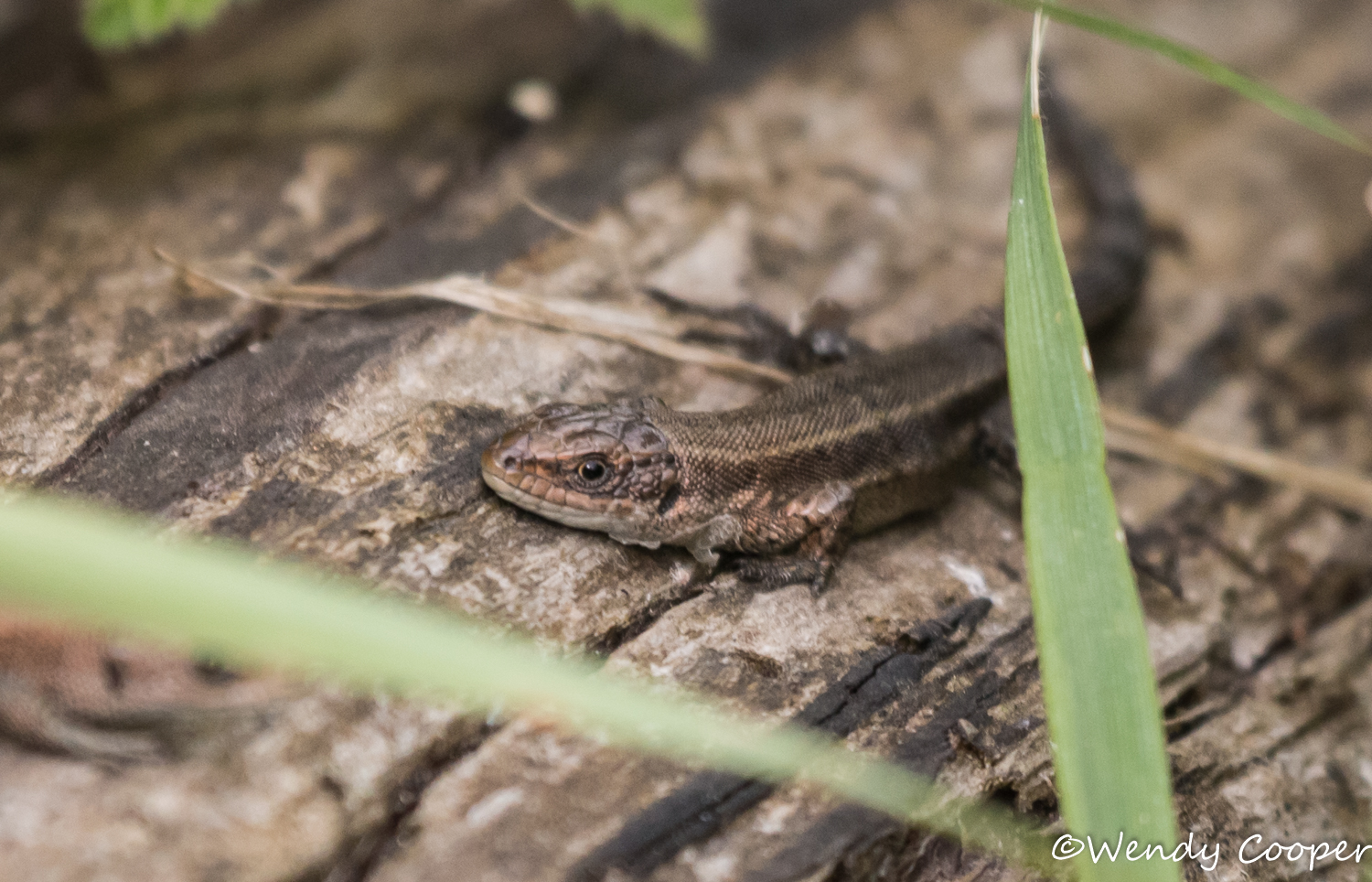 They all looked in fine fettle, although a couple were minus their tails, the one above also appeared to be in the process of shedding it's skin.
On my walk home that afternoon, I had a pleasant surprise - I've often heard them far off, however had never seen them actually on the fields where I walk, so I was delighted when a Skylark began to climb upwards, in full song just ahead of me. I think this is the earliest (March) that I have ever heard them.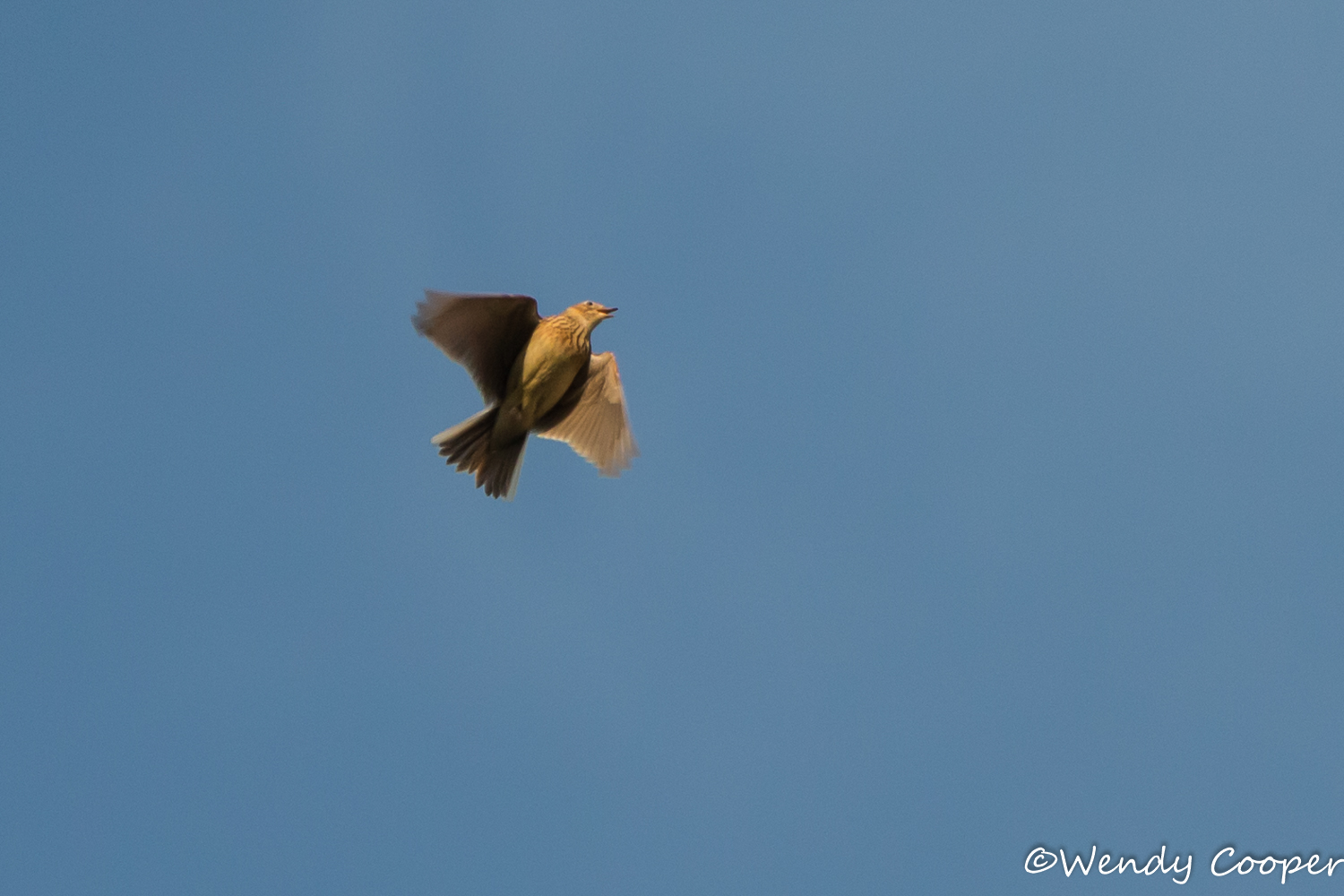 In early April, we were treated to several displays by the local Buzzards, on many occasions they were appearing over the woods and field at the top of our road, however, one morning, three flew over the houses and gardens in a fairly leisurely fashion, deciding who would 'get the girl'. One eventually flew off, but I did manage this shot from my back door of two of them having a closer look at each other.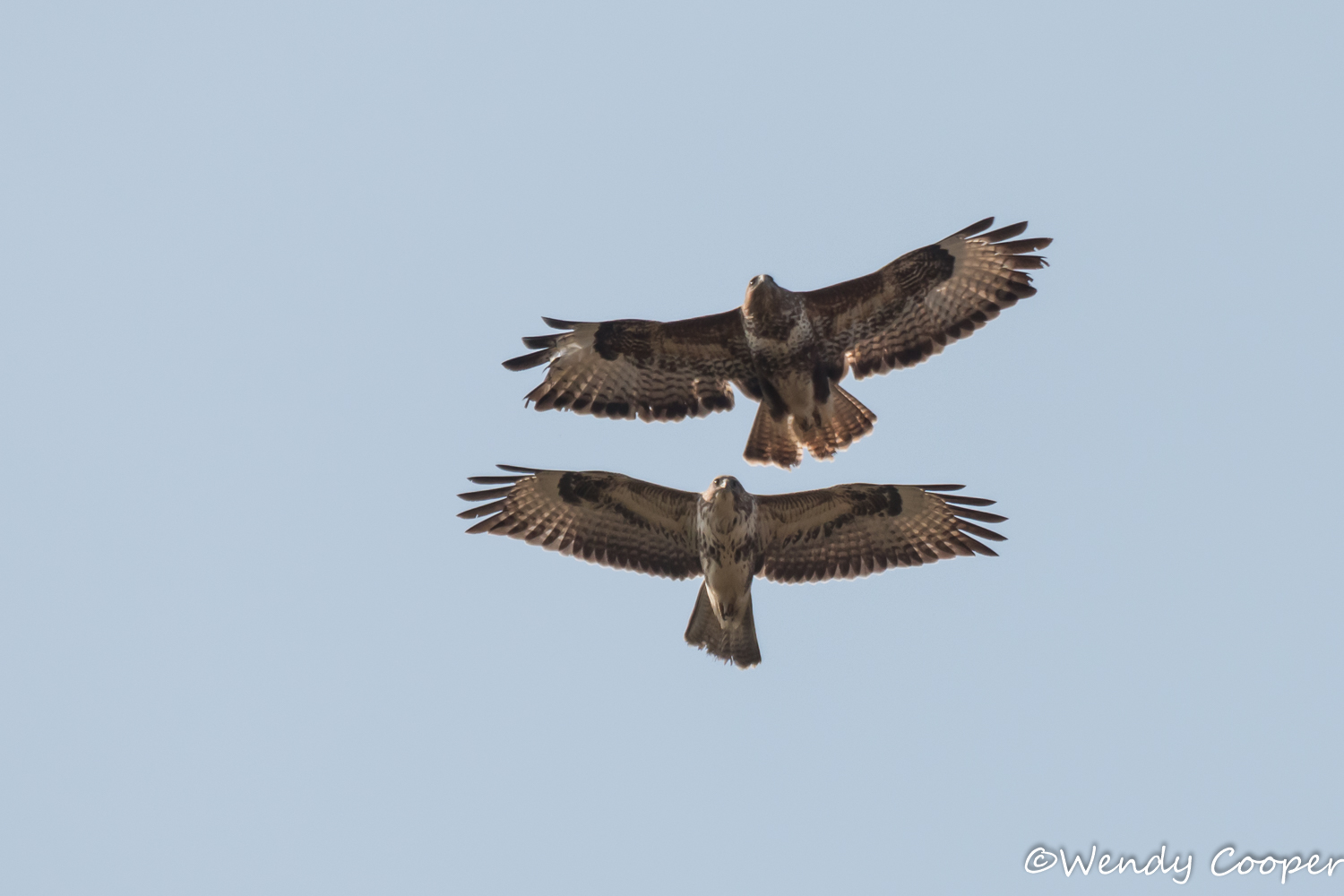 I've heard them calling a few times since, however haven't seen them recently, so hope that they are on a nest and I'll get to see them whilst they are out hunting (they have been known to raid the Crows' roost at the far end of the woods for 'take-out!)
Inside the woodland, Wrens, Great Tits, Blue Tits, Jays and Nuthatches have been busy courting, nest building and currently glimpses of very busy birds foraging can be had. There seem to have been considerably more Dunnocks about this year, both in my garden and in the woods, even now there is quite a bit of courting behaviour going on. I encountered this character in the woods and was treated to the most beautiful serenade.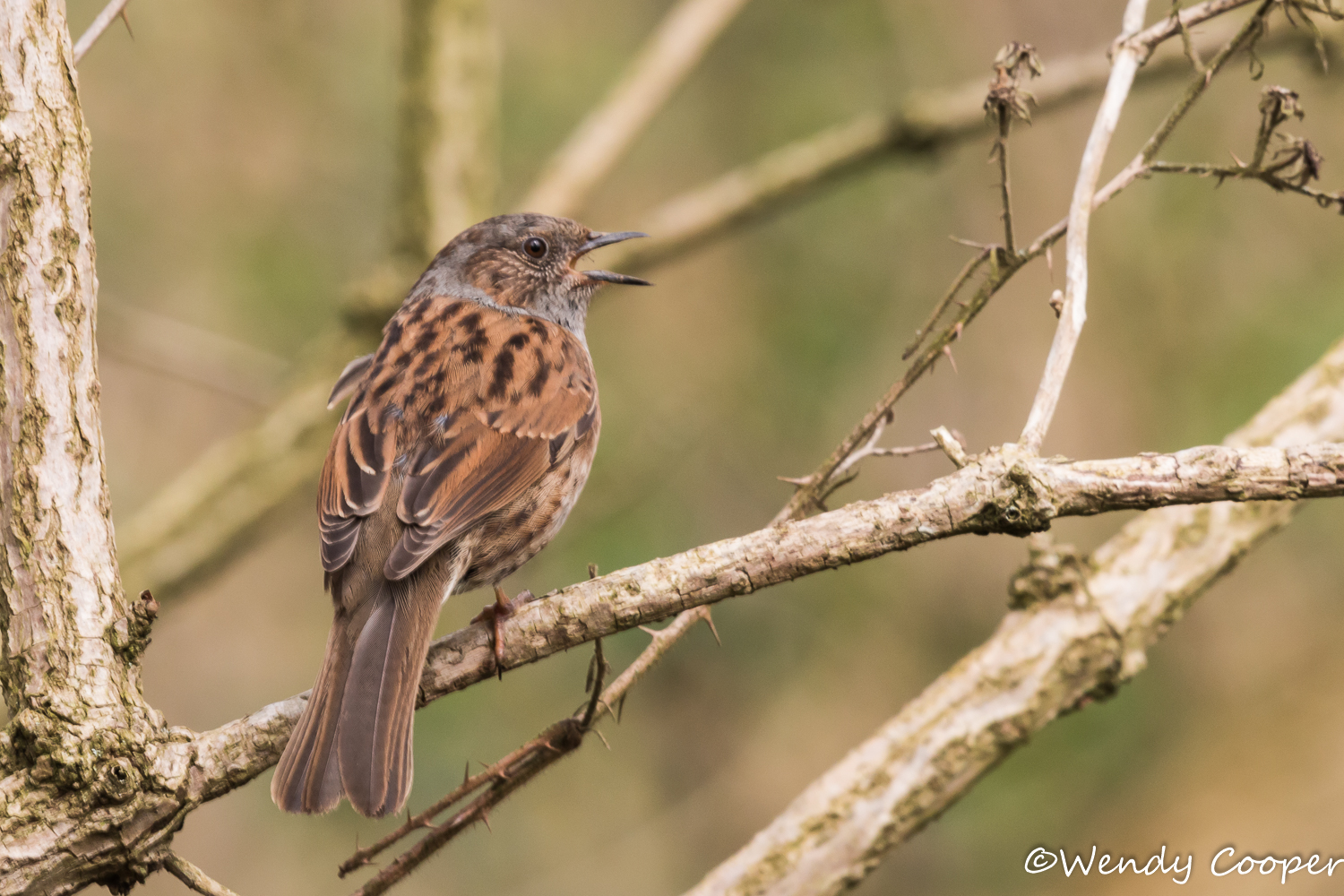 During April, on the warmer days, a few insects began to appear, tired looking Peacock Butterflies, Bees, the occasional Small Tortoiseshell Butterfly and a few Bee Flies.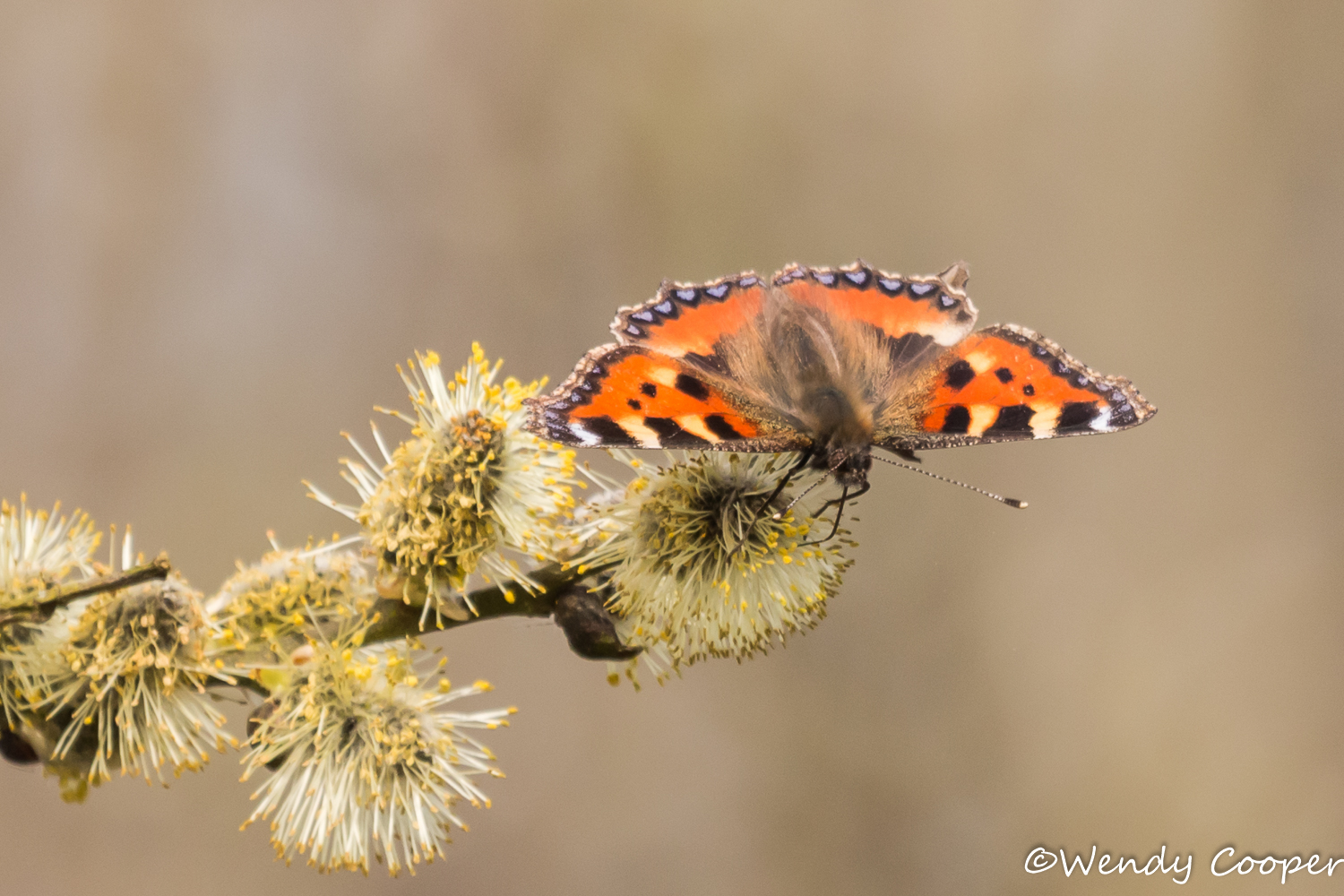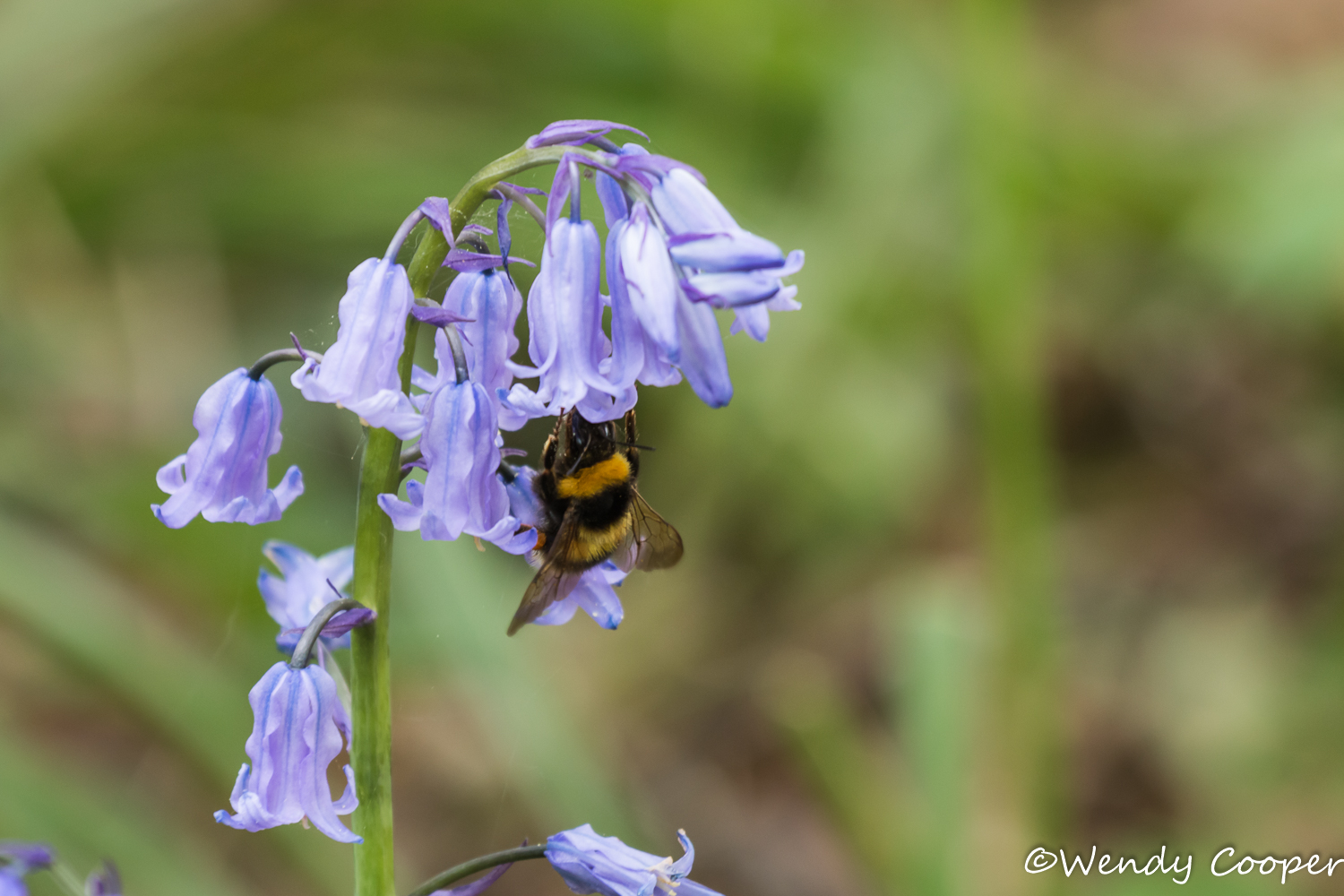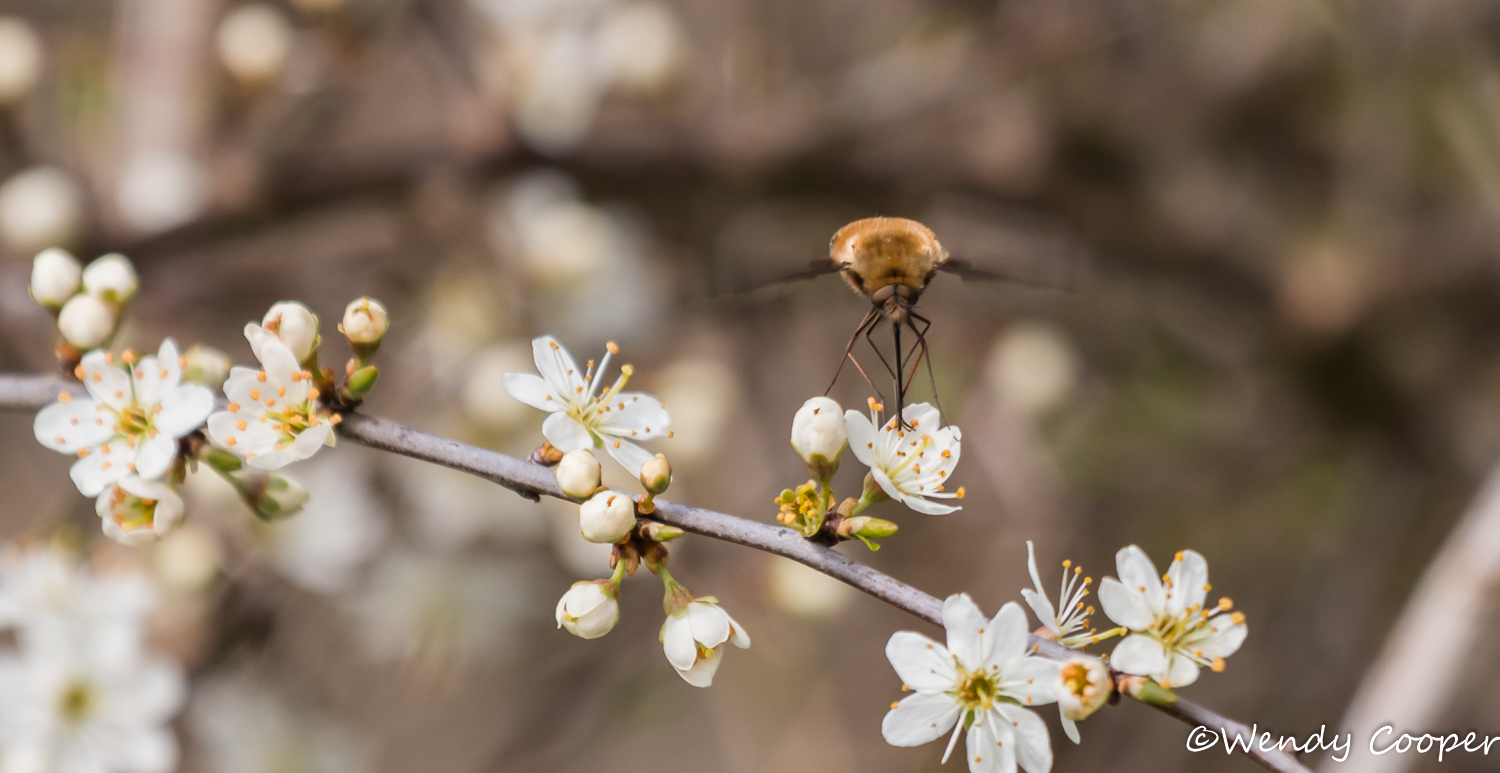 The insects were making the most of whatever blooms were about, none of the Brambles have bloomed yet and apart from in the woods, where the Bluebells were slowly coming into bloom, there was very little blossom until late April and the beginning of May, when suddenly the boughs are bowed with blossom - Hawthorn, Horse Chestnut, Rowan and Elder is just starting to appear.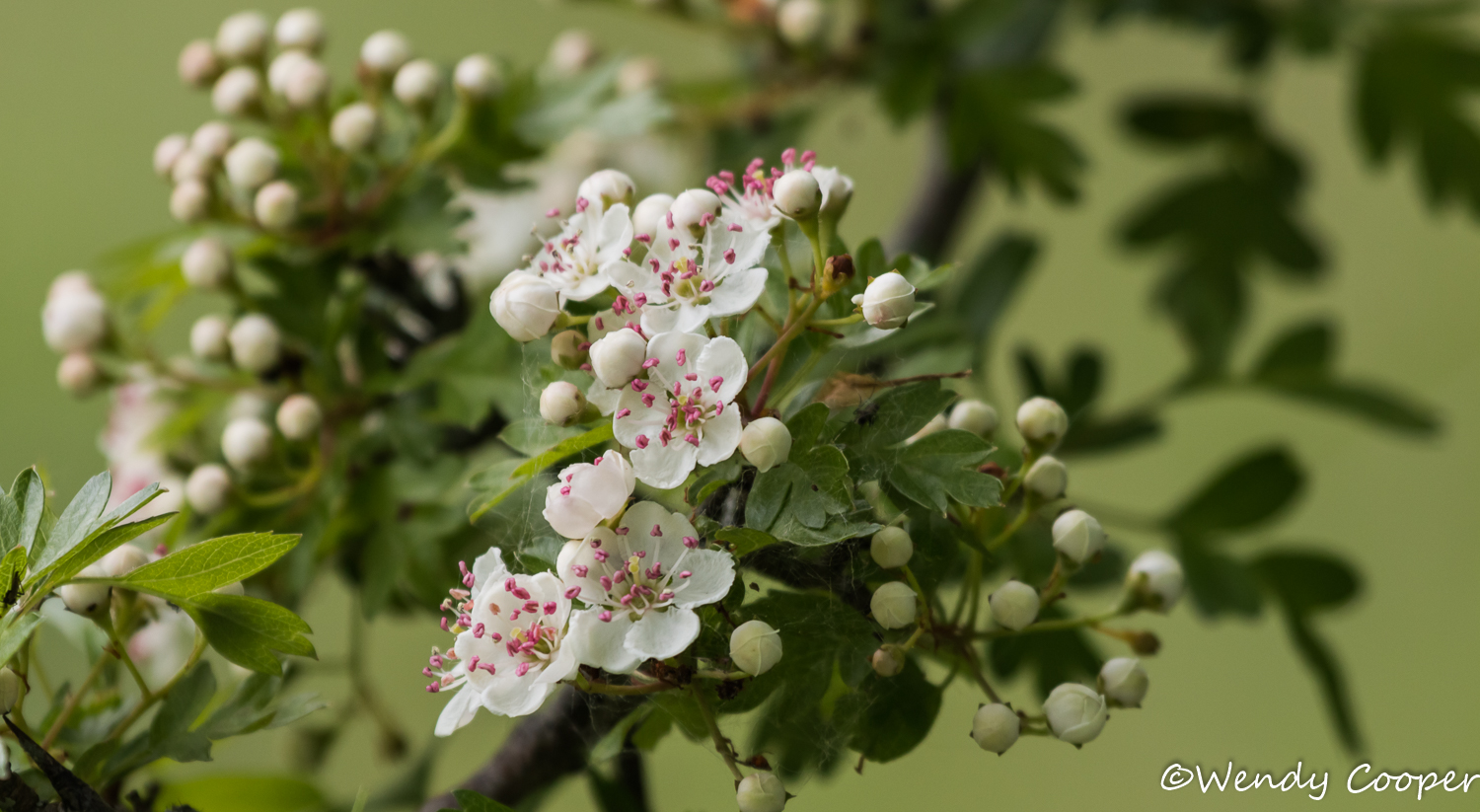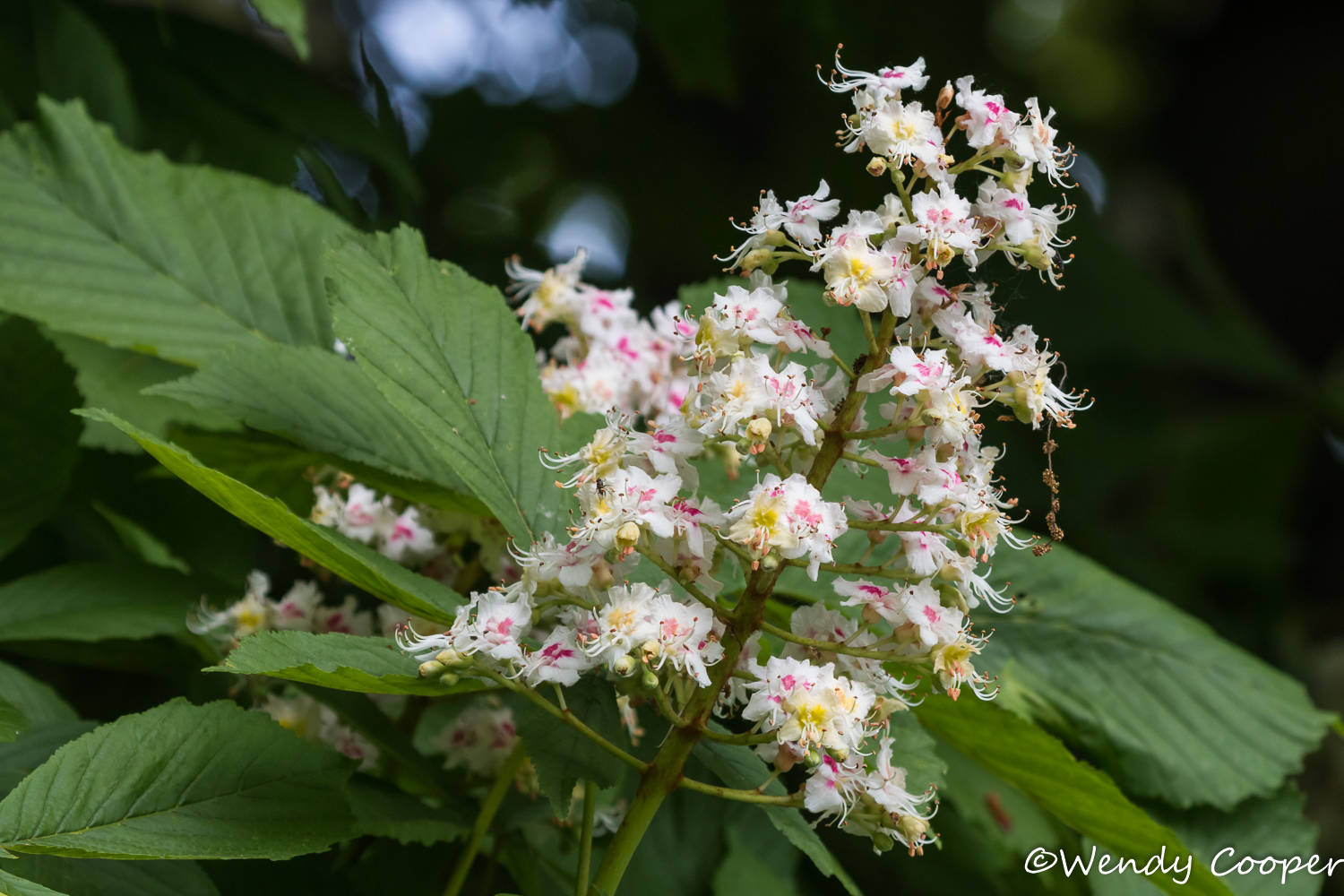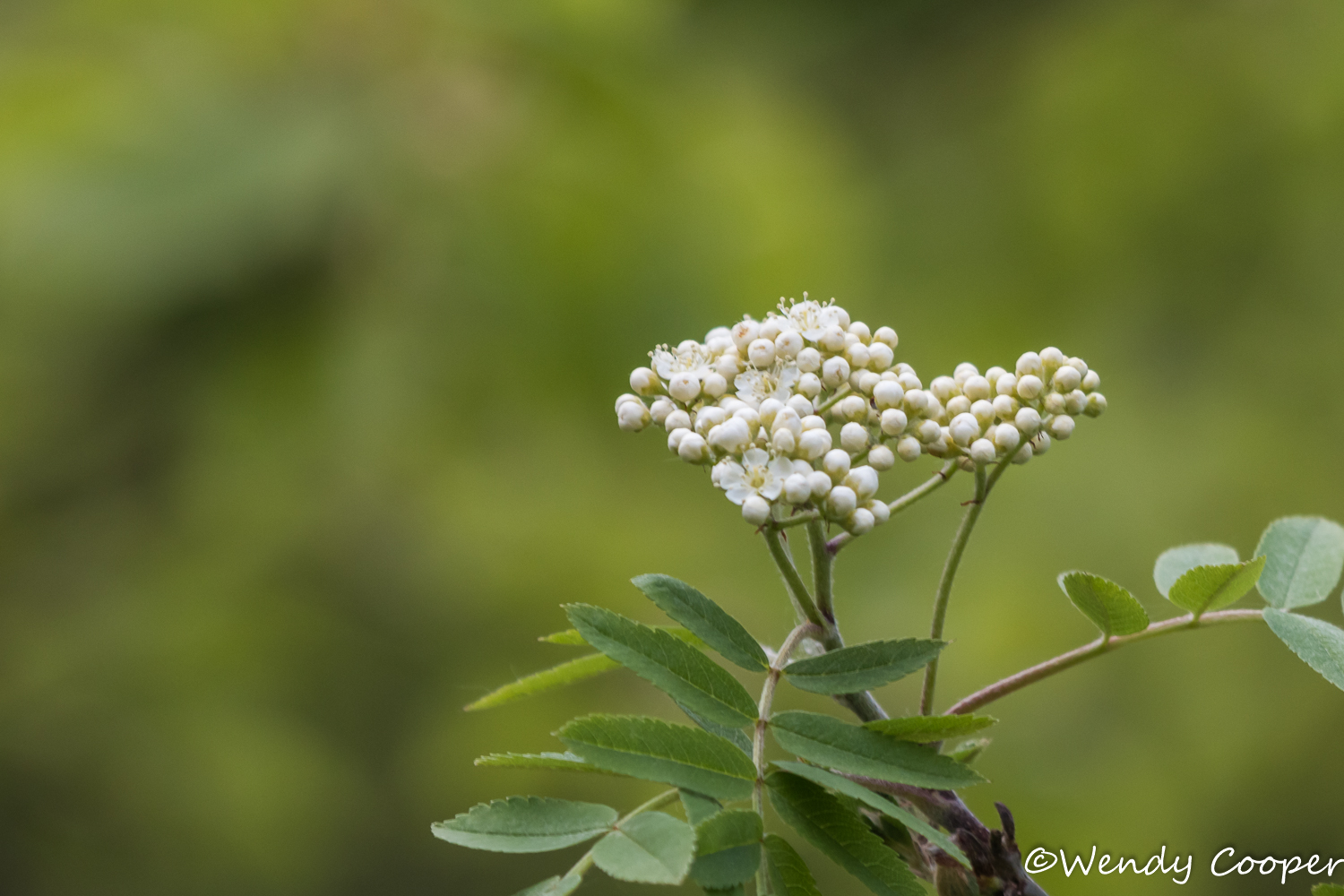 and the woodland floor was a blanket of blue, with occasional glimpses of white and pink...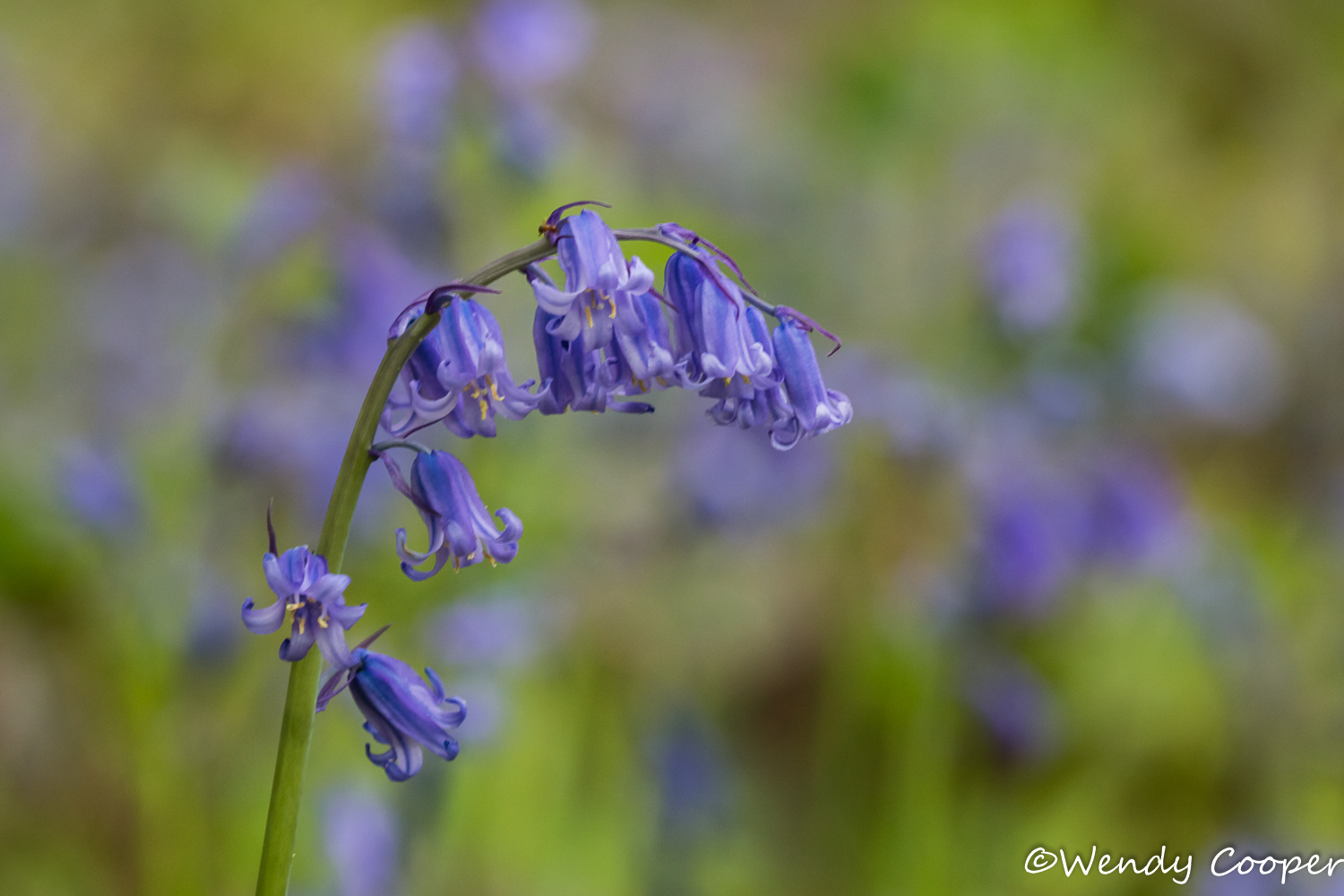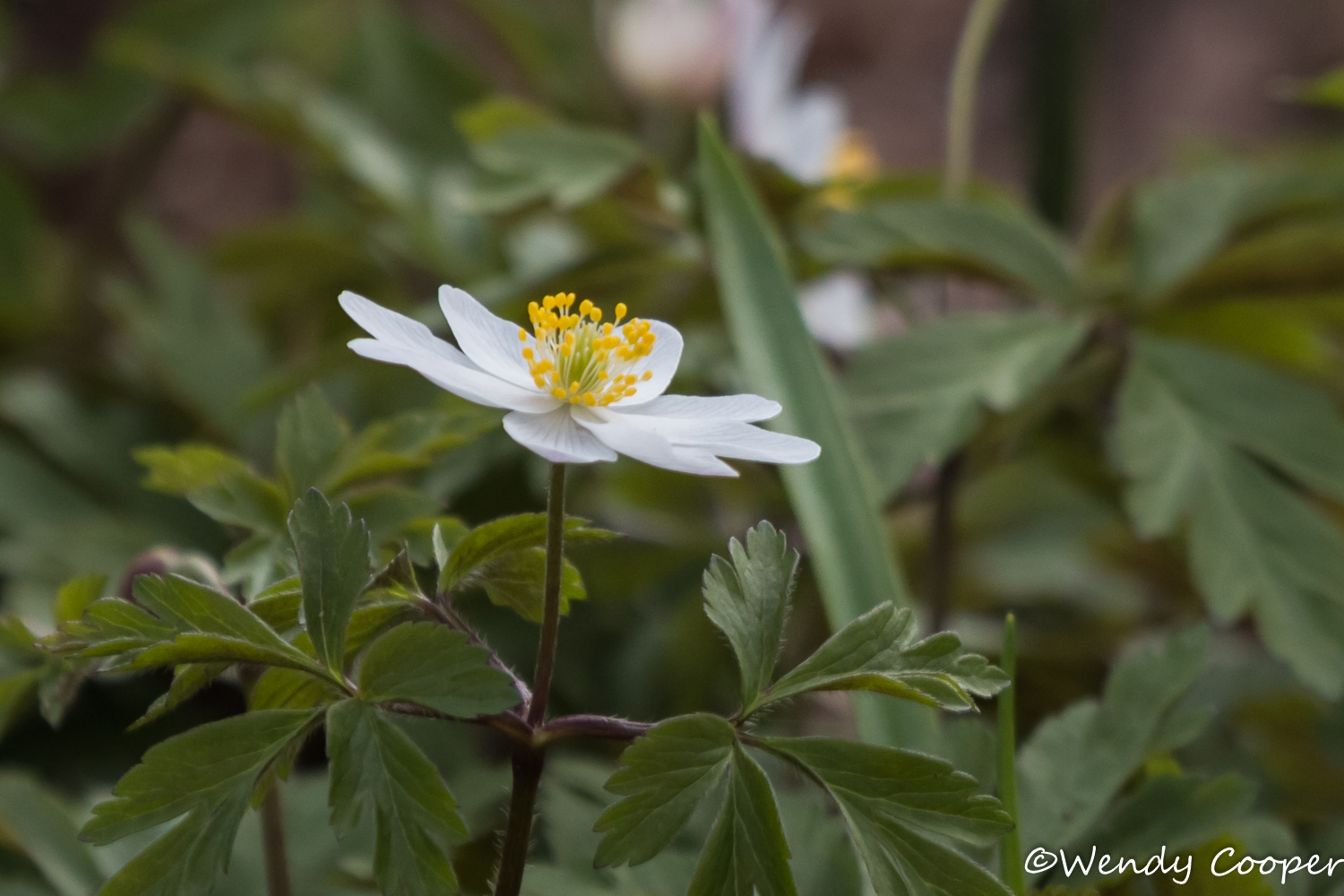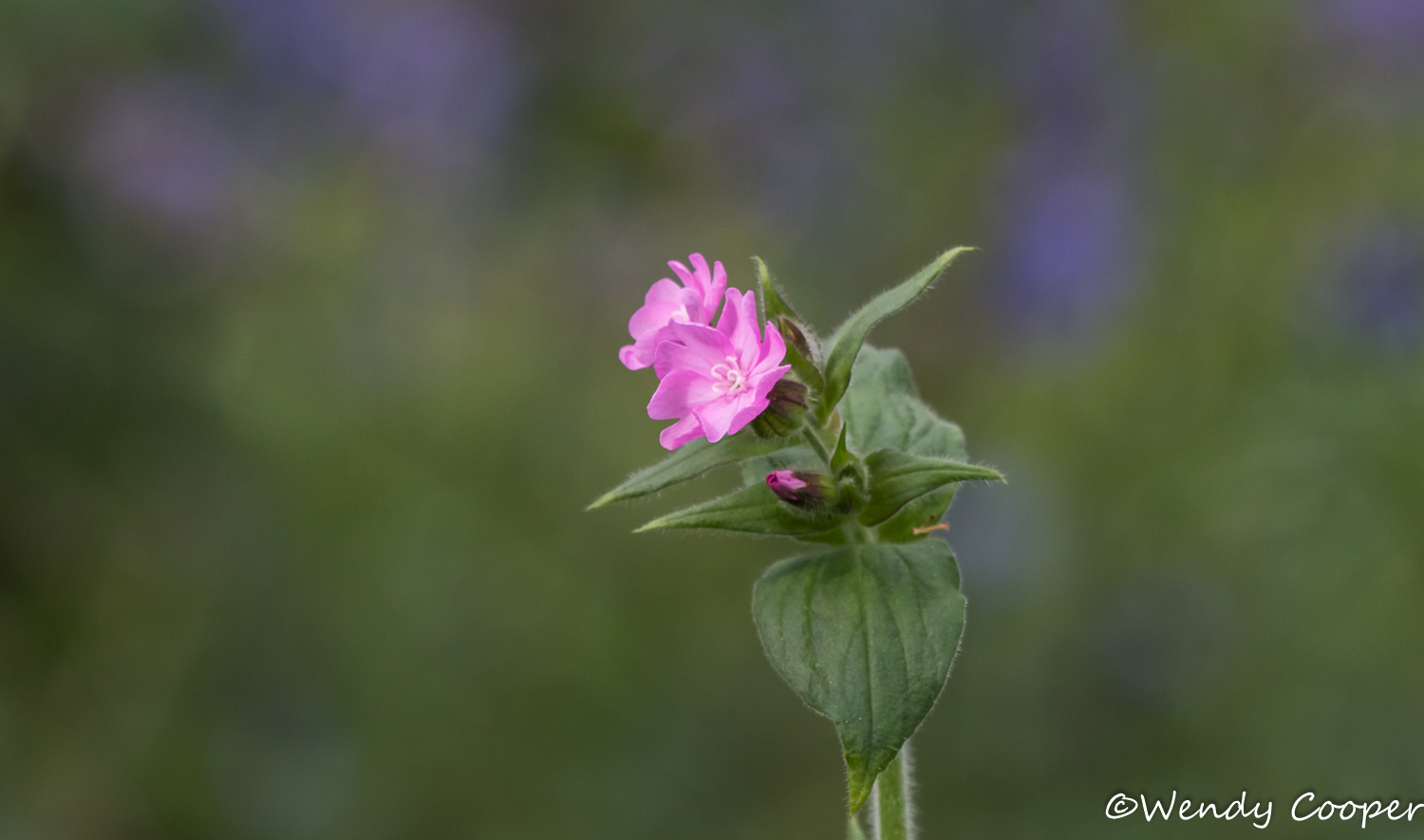 In early May, I began to hear another familiar song, from the depths of various trees around the edges of the woodland, the Blackcaps were back and the males were in fine voice!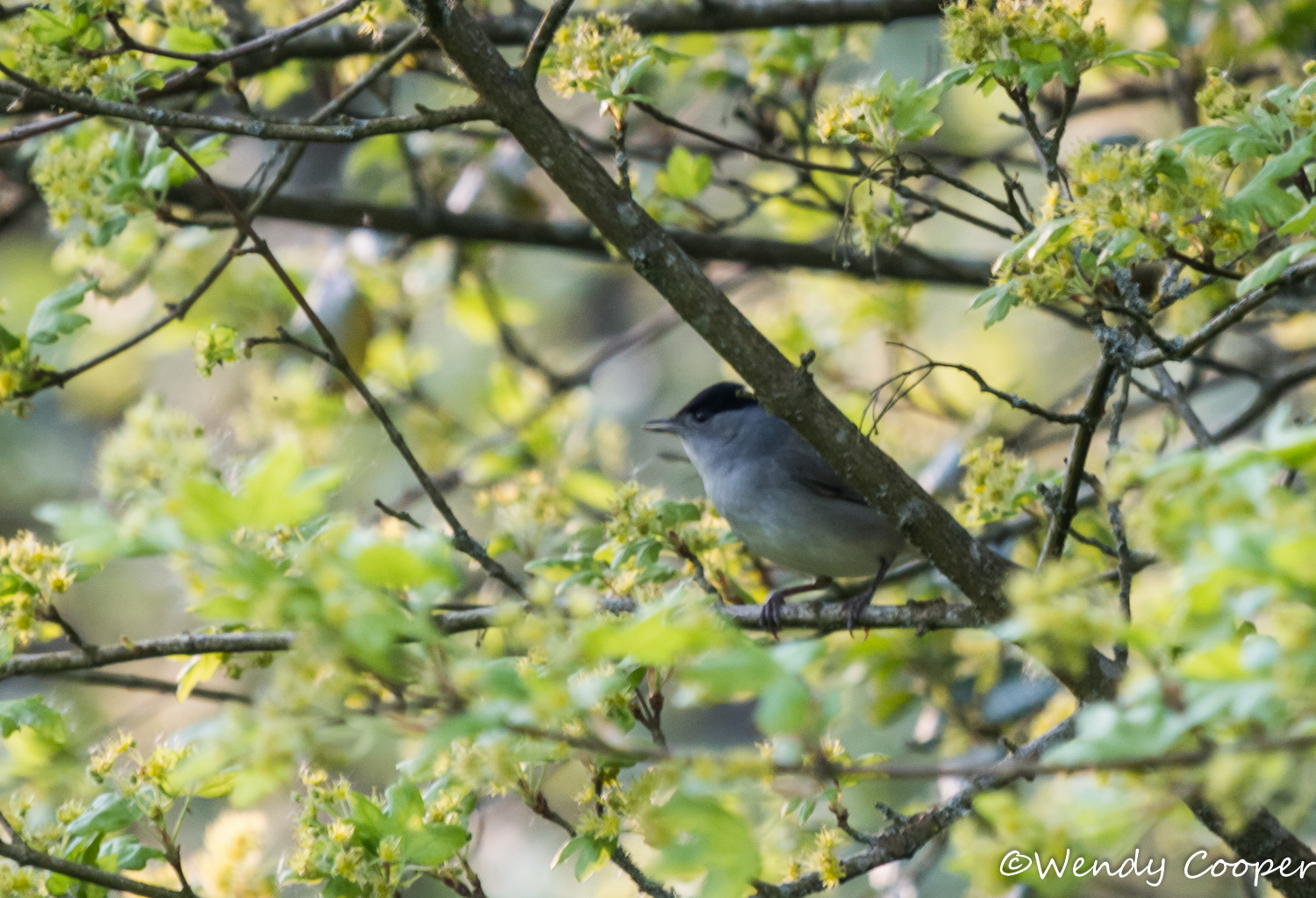 A few years ago, there was only one part of the woodland where I'd encountered these, however over the last couple of years, I do seem to be hearing and seeing more of them. This year, there are half a dozen spots where I can pause and listen to them singing and if I gaze long enough, just catch a glimpse as they change perch!
Down by the brook, I have started to hear the occasional Whitethroat, there is a stand of Blackthorn which they seem to favour and, as with the Chiff Chaffs, I will be keeping an eye out for them foraging in the Hogweed stands in the summer months.
You may recall that back in March I saw a pair of Long Tailed Tits busy building a nest deep in a bank of Brambles, also along the brook. Well it had all been quiet there for a while, however the first weekend in May, as I was watching the Lizards, there was a familiar chattering. The parents were out and about foraging for food and taking it in turns to flit into the nest.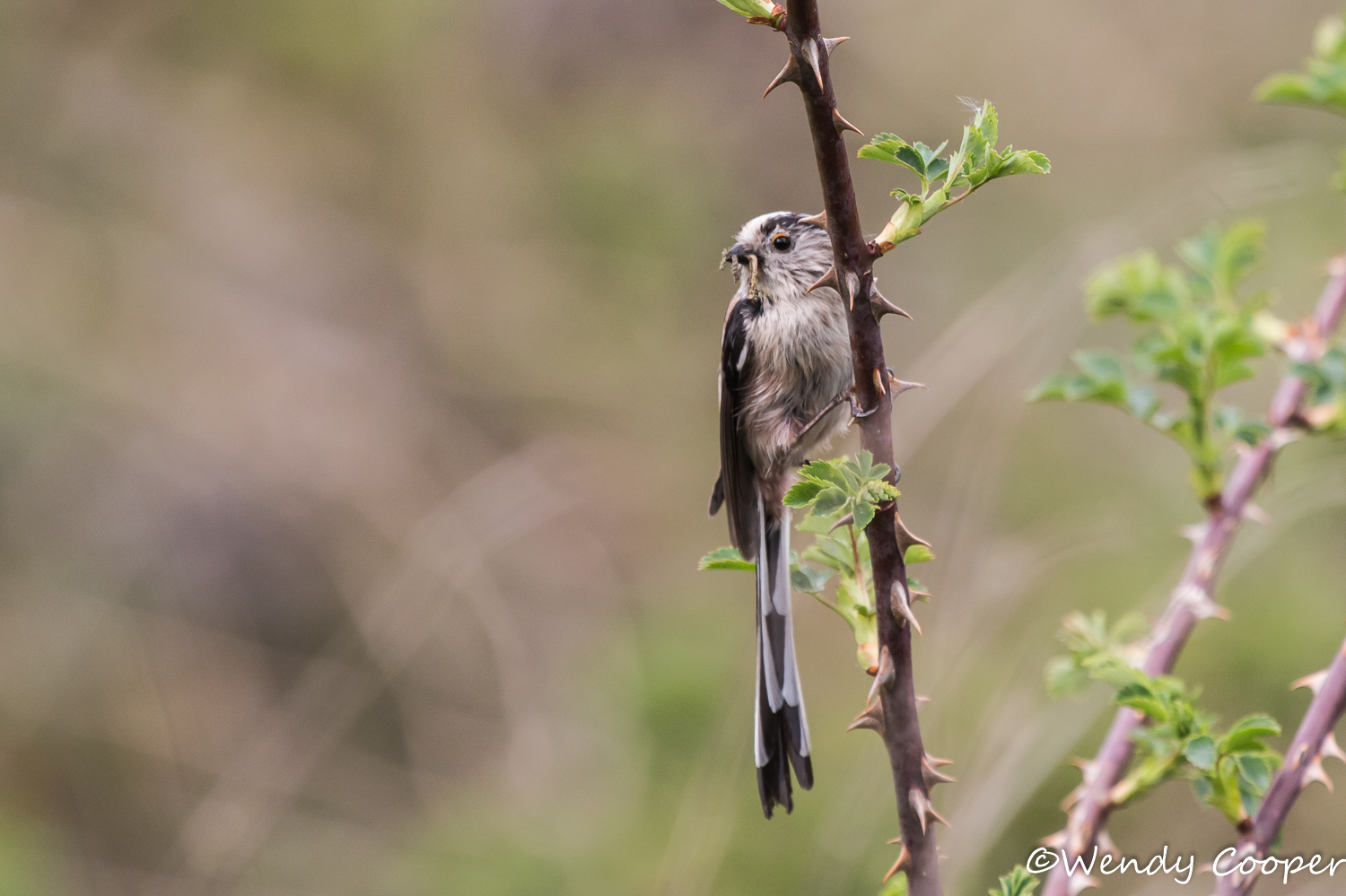 A week or two later and all was quiet at the nest site, however, there have been quite a few little troupes of Long Tailed Tits flitting along the tree line by the brook and also in the woods.
Elsewhere around my patch, I have also seen Great Tits taking food back to a hole in an Oak, Blue Tits doing the same, using an old woodpecker hole in a spruce, watched a pair of Great Spotted Woodpeckers feeding their brood in a nest hole high up in an Oak tree and watched a Jackdaw taking food deep into a hole in the remains of an old tree...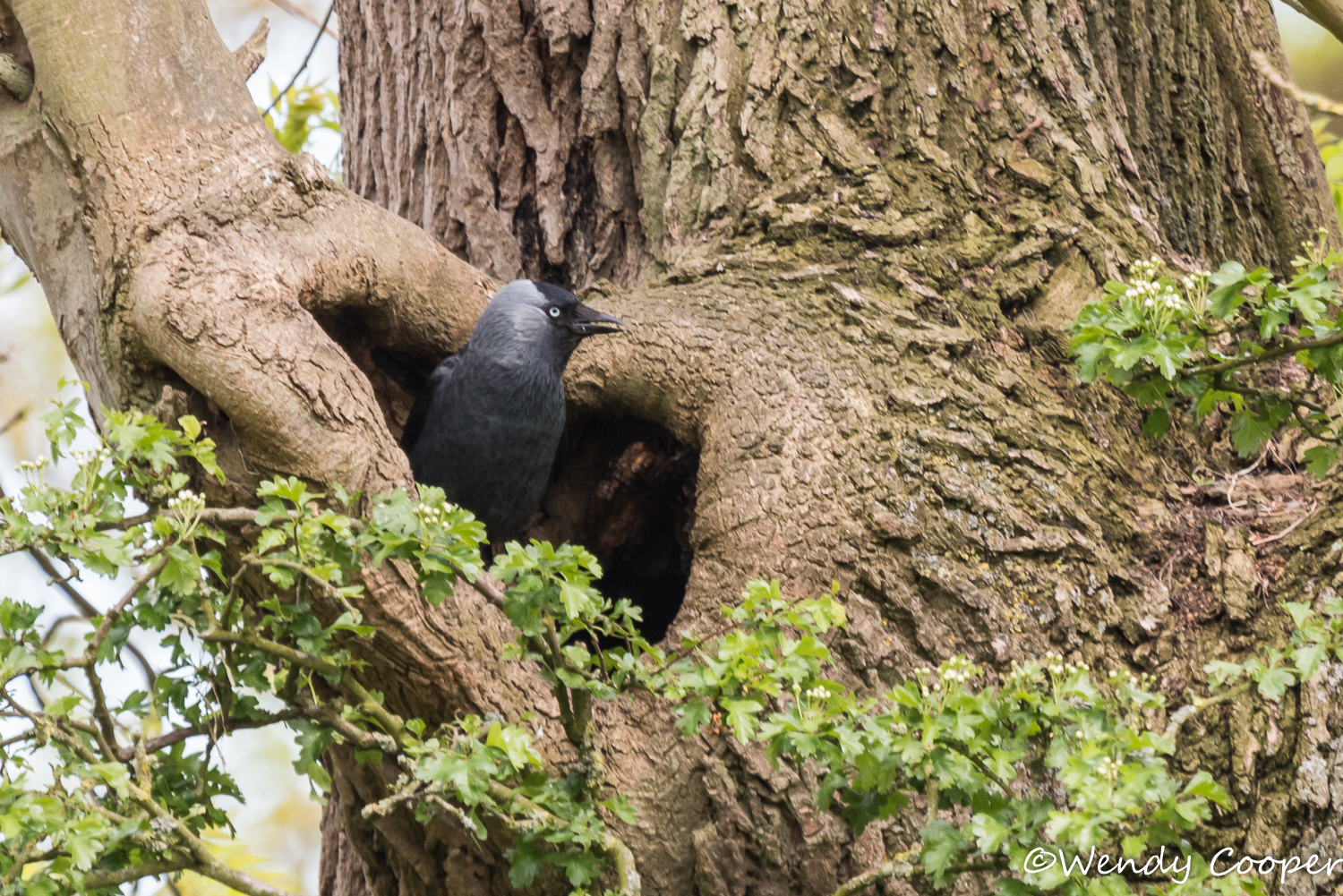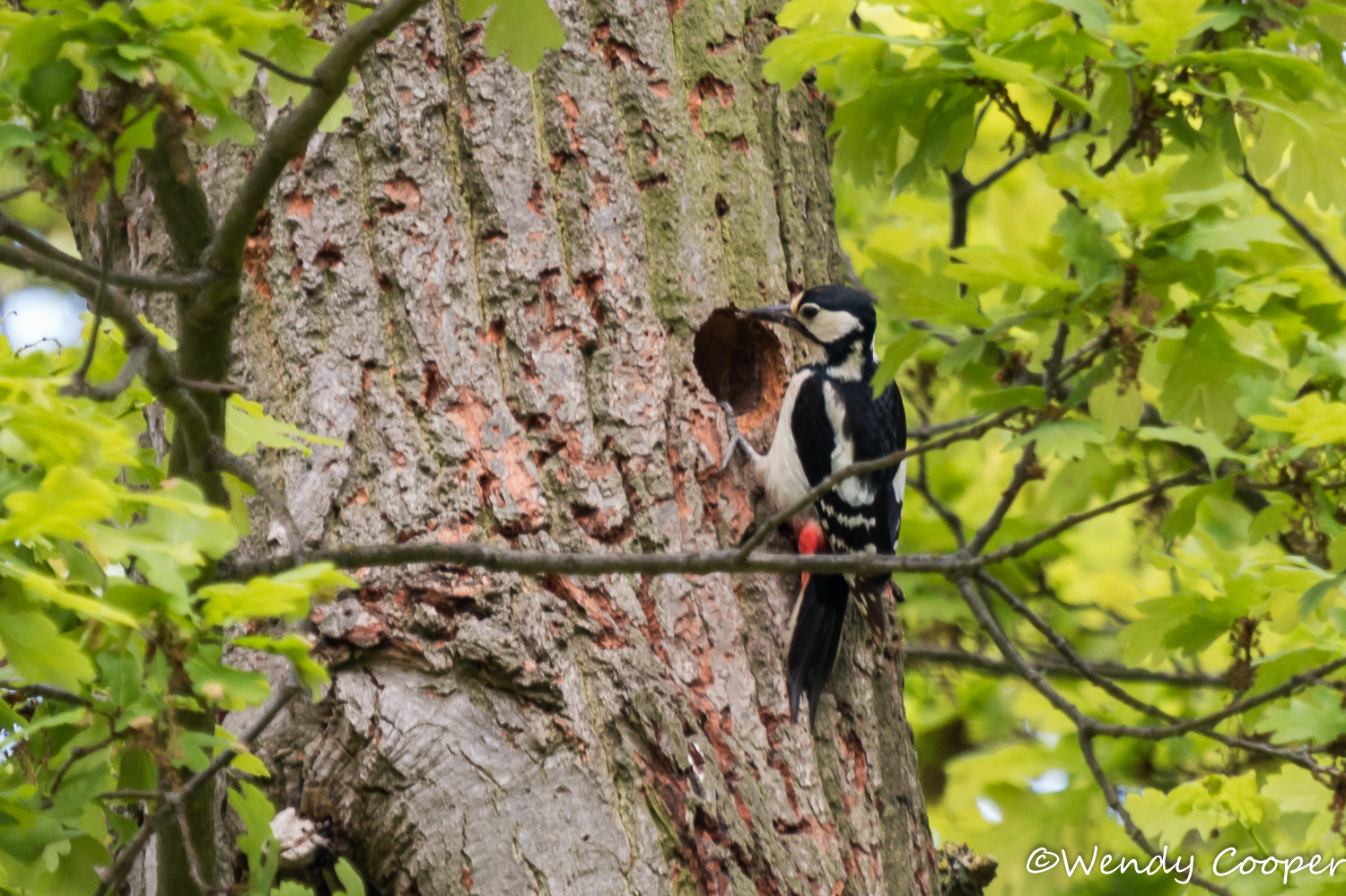 The warmer weather over the past few weeks has seen the emergence of a few more butterflies, as some of the flowers begin to bloom. There have been a couple of Brimstones fluttering furiously past as well as one or two Orange Tips; one even settled briefly.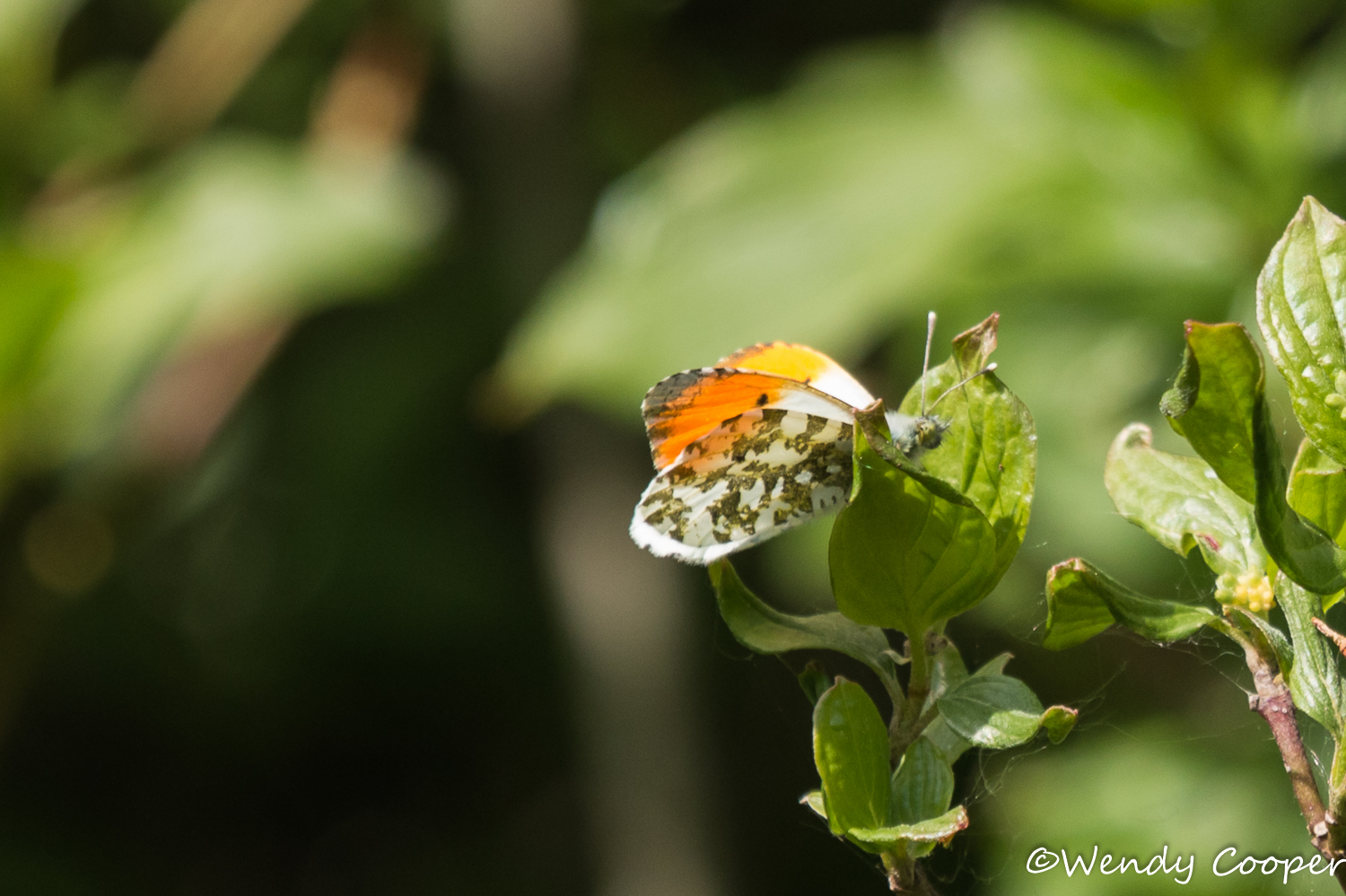 On one warm evening's walk the other week, there were quite a few Comma Butterflies out basking in the sunshine as well as a few Peacocks fluttering around over the field.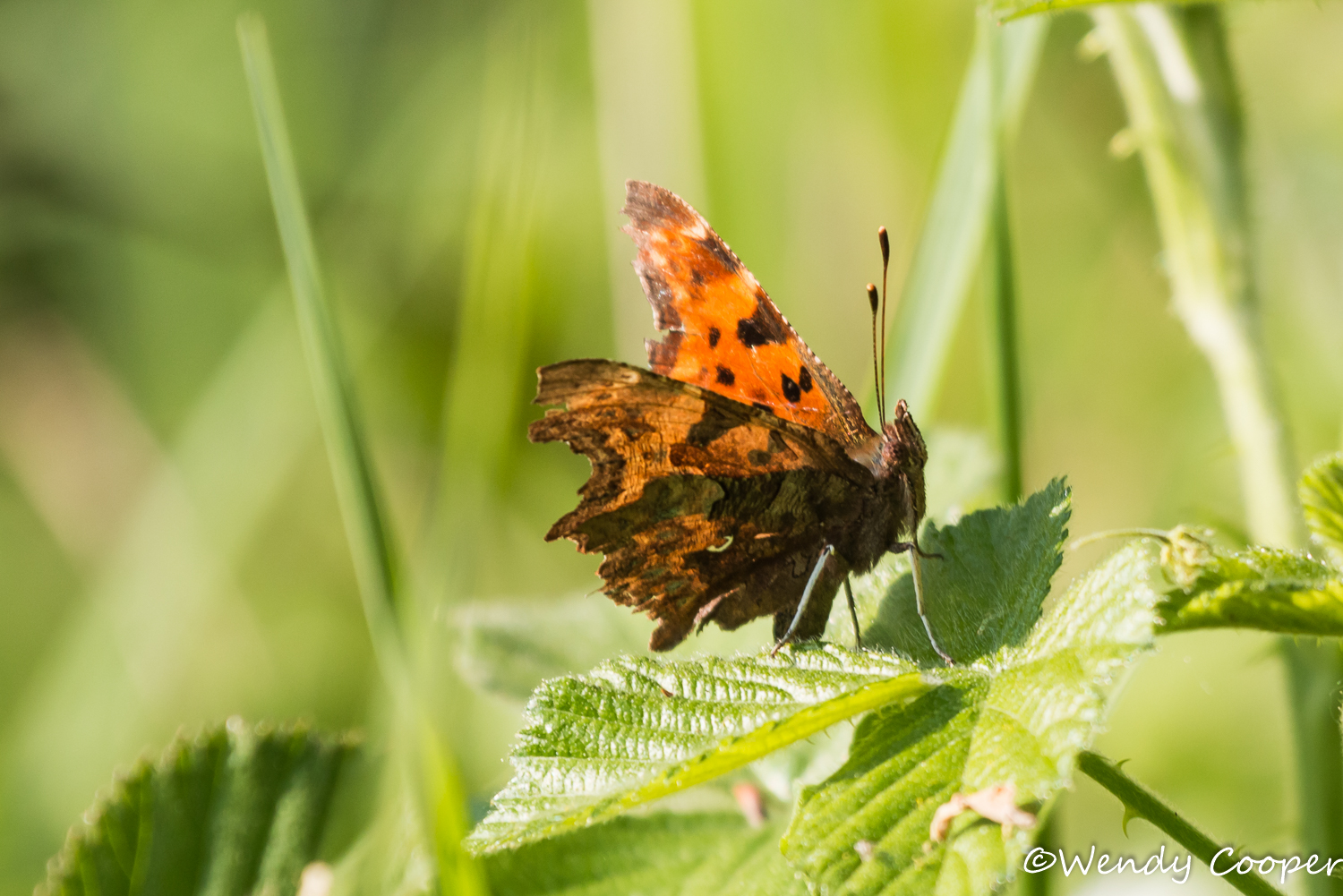 In one quiet corner of the field, taking advantage of the Stitchwort flowers, were three Green Veined White Butterflies, who were being disturbed at various times by a feisty male Orange tip who was on patrol.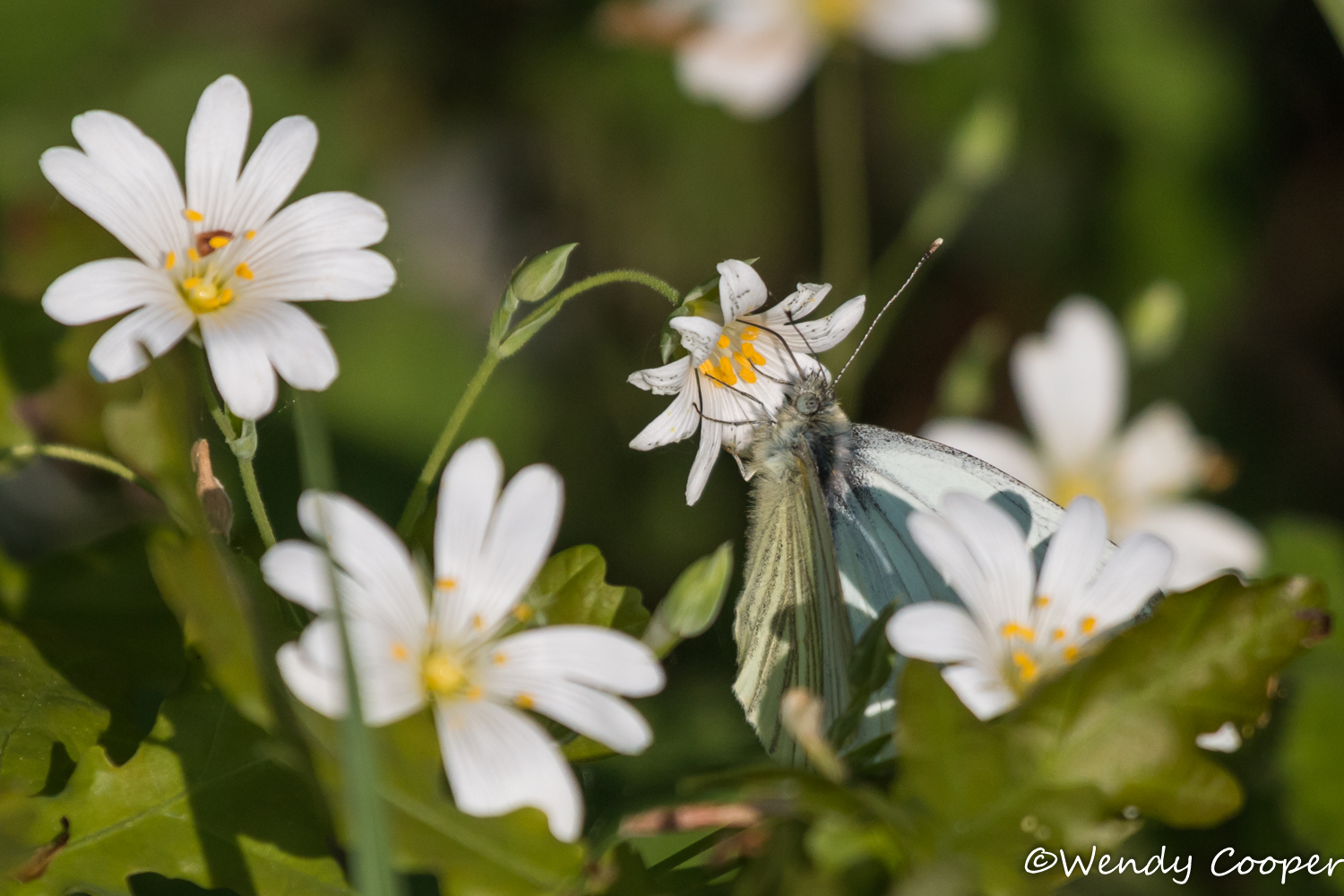 Above them, nectaring on the blossom of a Field Maple, were two Holly Blue butterflies, of which I have seen quite a few so far this year, I wonder if it will be another good year for them?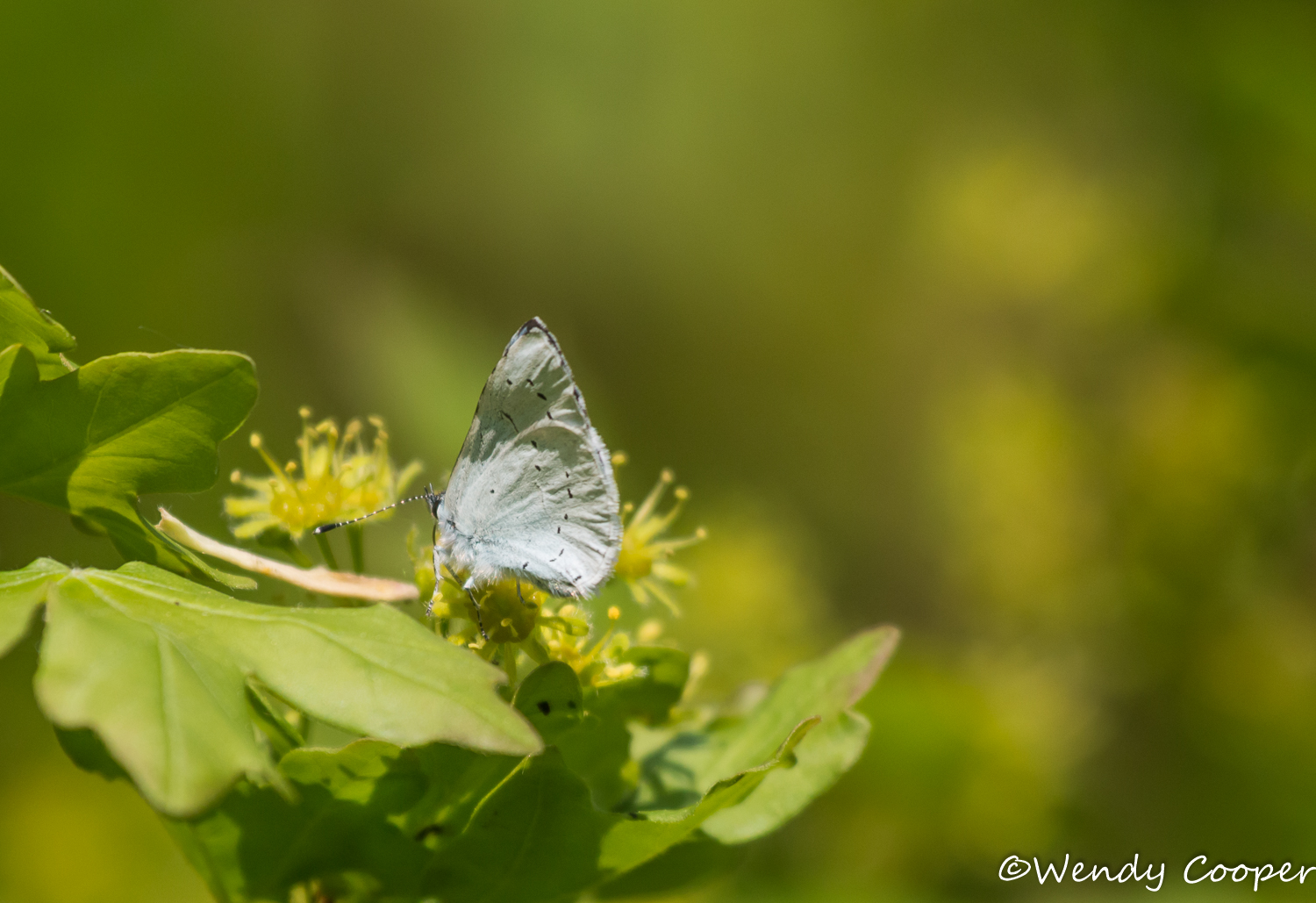 That same evening, I saw my first local Speckled Wood Butterfly of the year, perched on young Beech leaves along the edge of the wood. These are quite territorial and I suspect that this was 'his' lookout point and any visitors will be firmly chased away!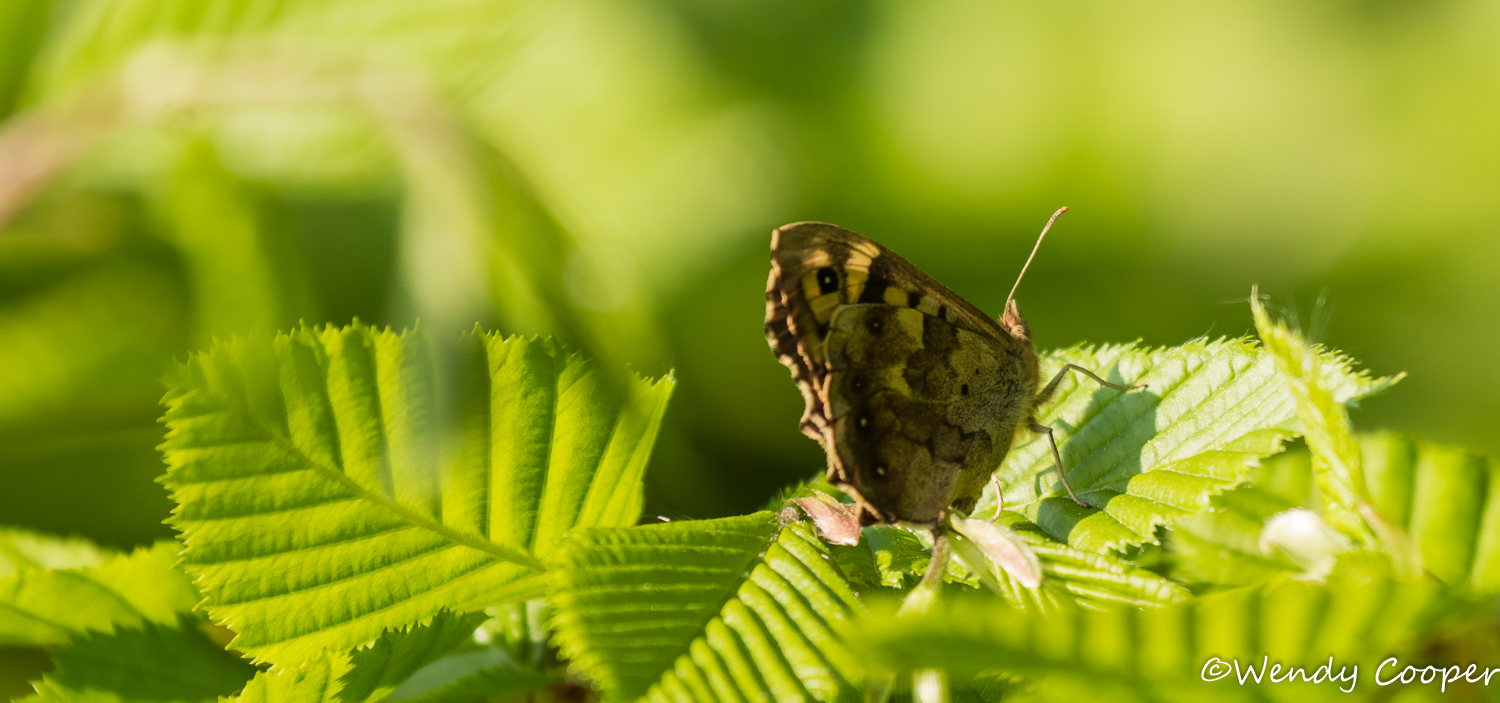 Around the meadow and some of the fields, some of the rabbits are starting to appear, bringing youngsters out to graze....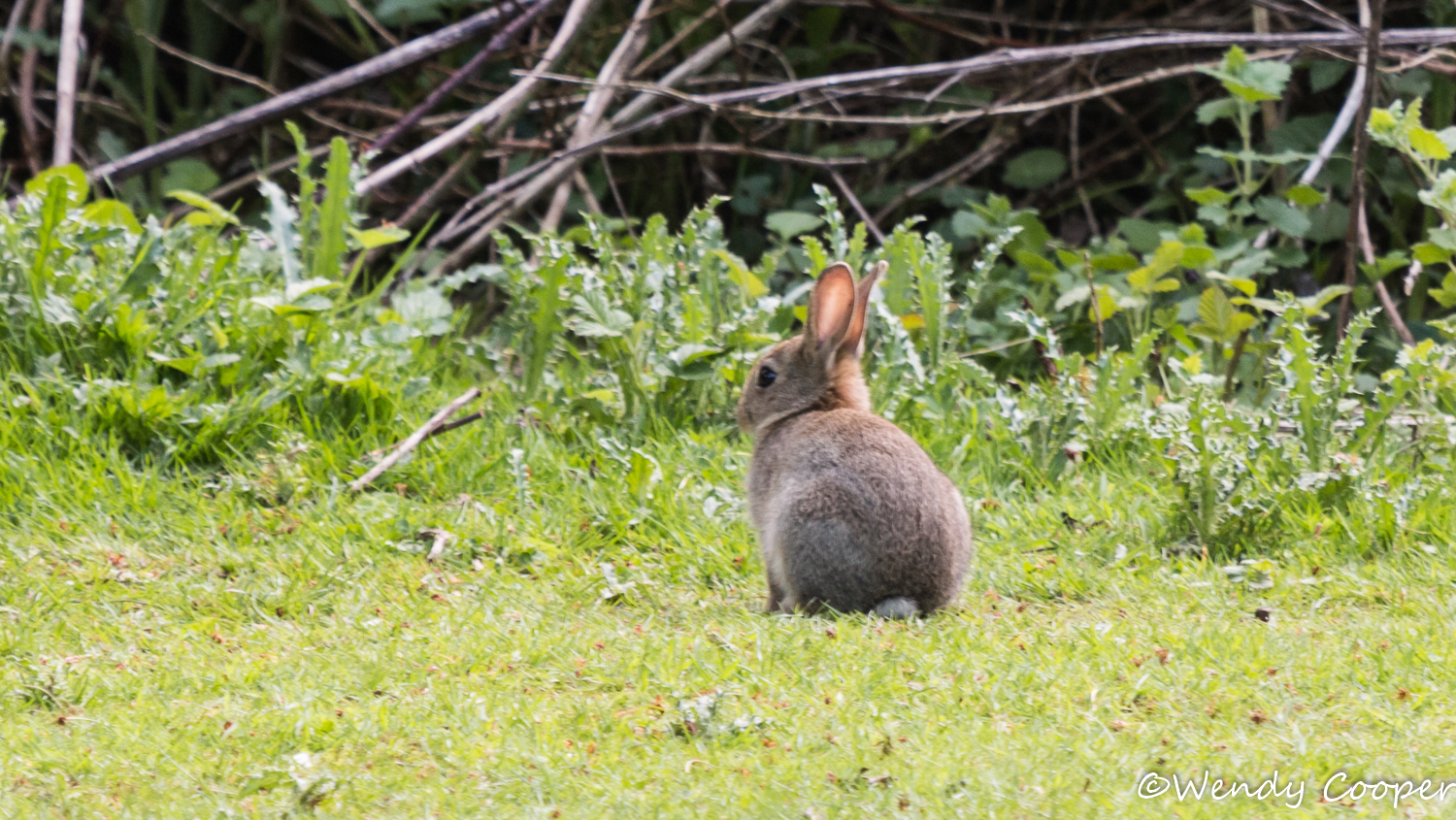 and the other afternoon, instead of just seeing little hoofprints, I had a chance encounter with a young Muntjac doe for a few moments before she morphed back into the undergrowth.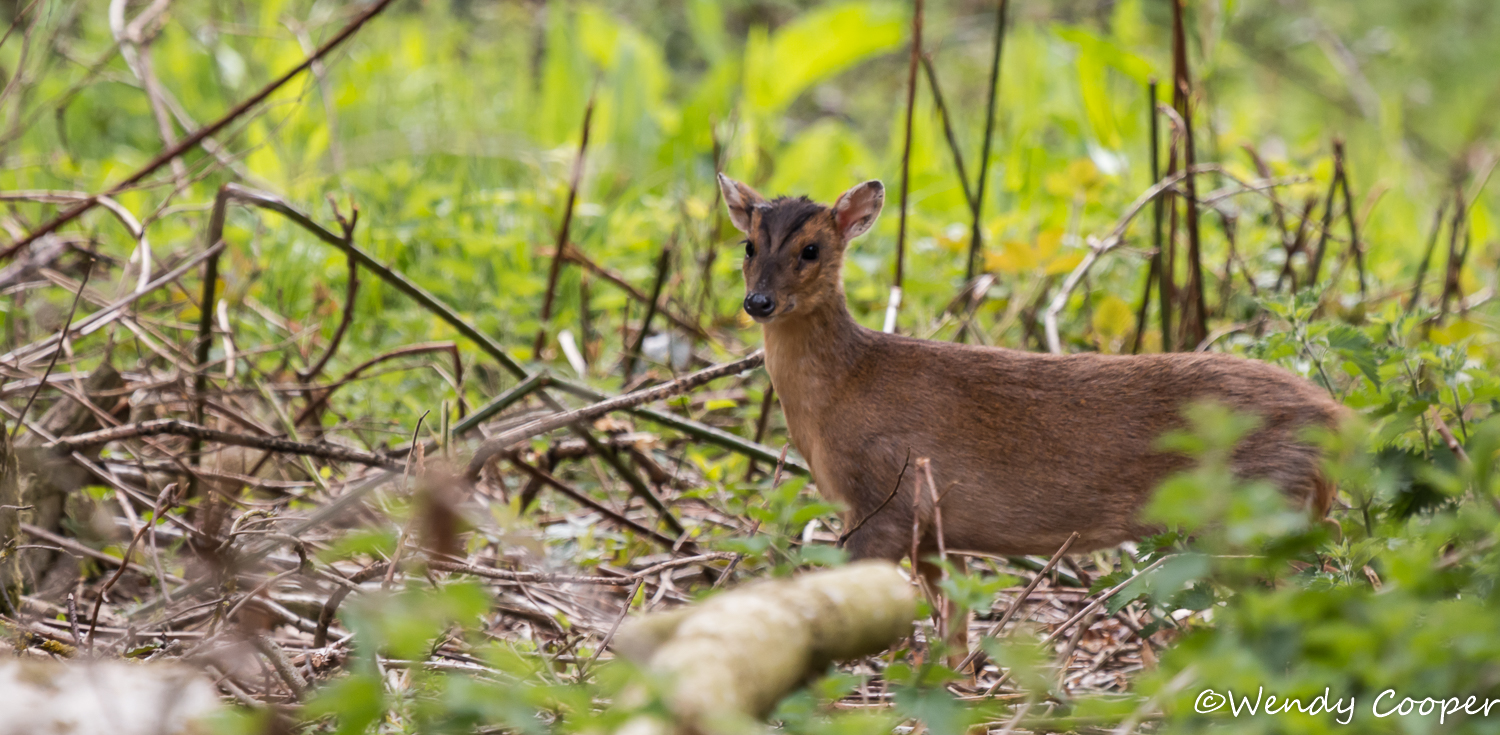 Around the field margins, the banks of Brambles are getting ready to bloom and the Stinging Nettles are getting taller, where Scorpion flies, craneflies and other insects are making themselves at home.
The meadow is no longer varying shades of beige, but fresh green with hints and splashes of colour, from the dainty clear pale blue of Speedwell,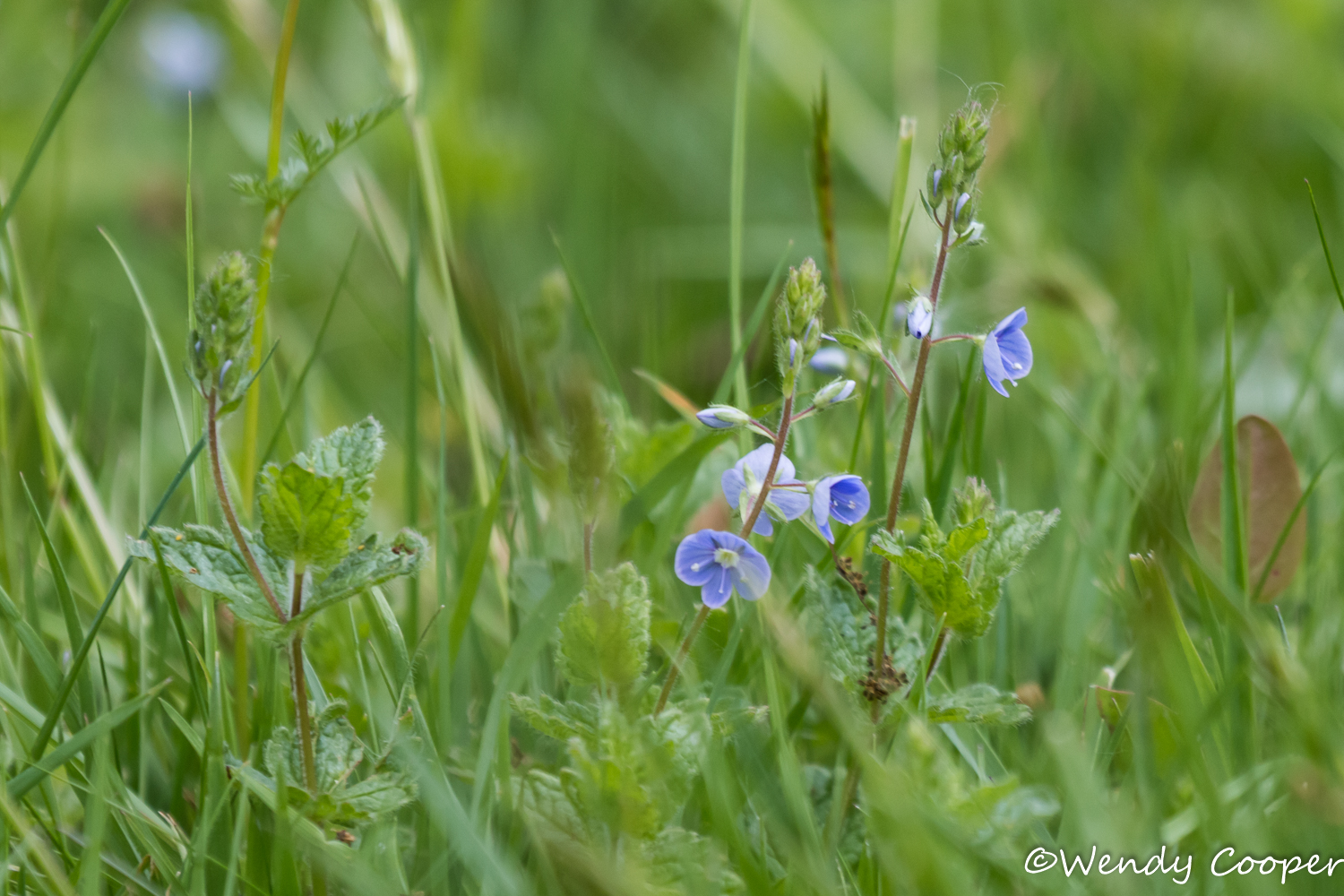 to the spotty leaves of orchids to come, slender stems of Lesser Stitchwort and occasional bright pink Vetch flowers, to huge swathes of brilliant yellow Buttercups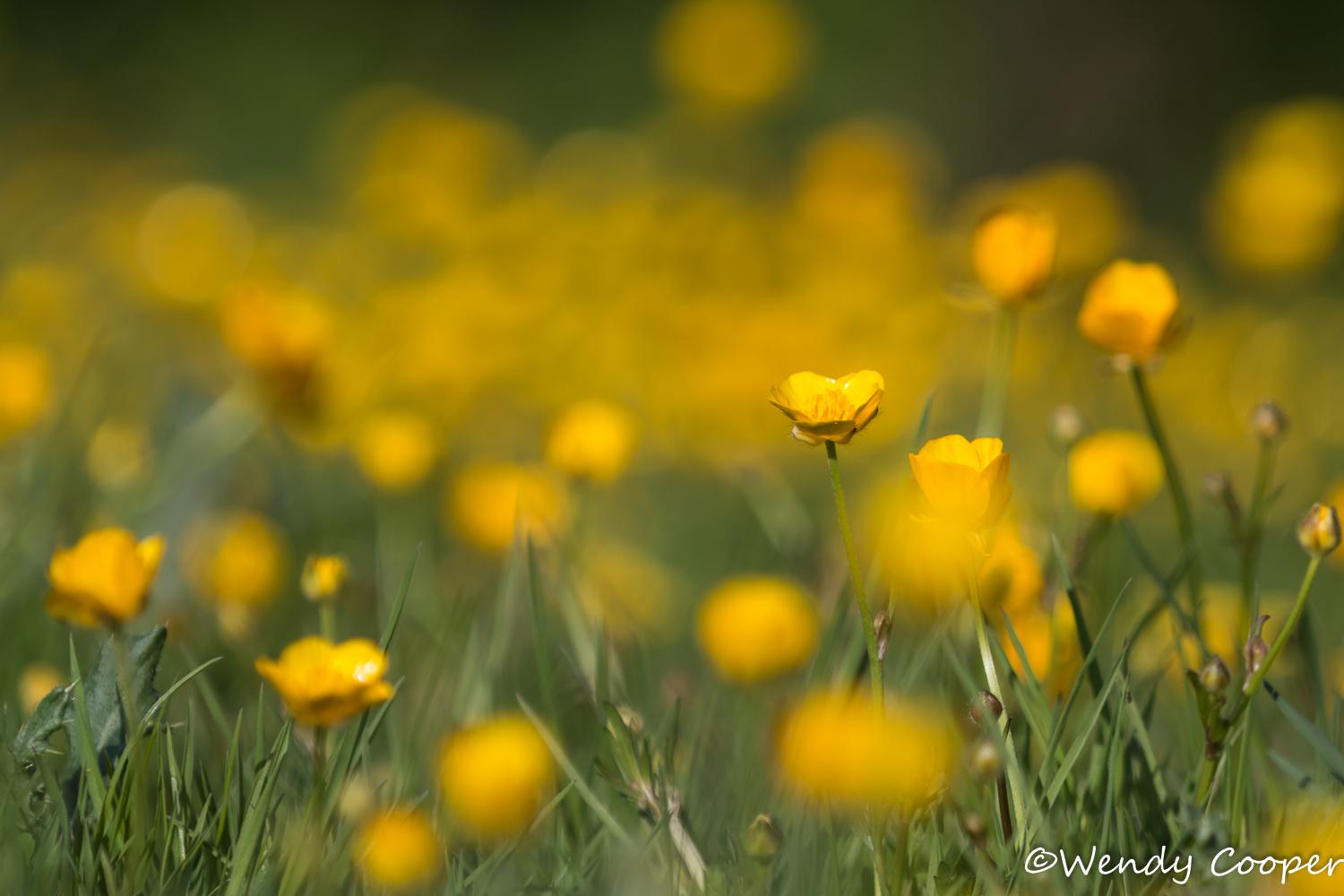 Whilst in another corner of a field, a bank of Dandelions have already bloomed and are counting time as spring proceeds to summer.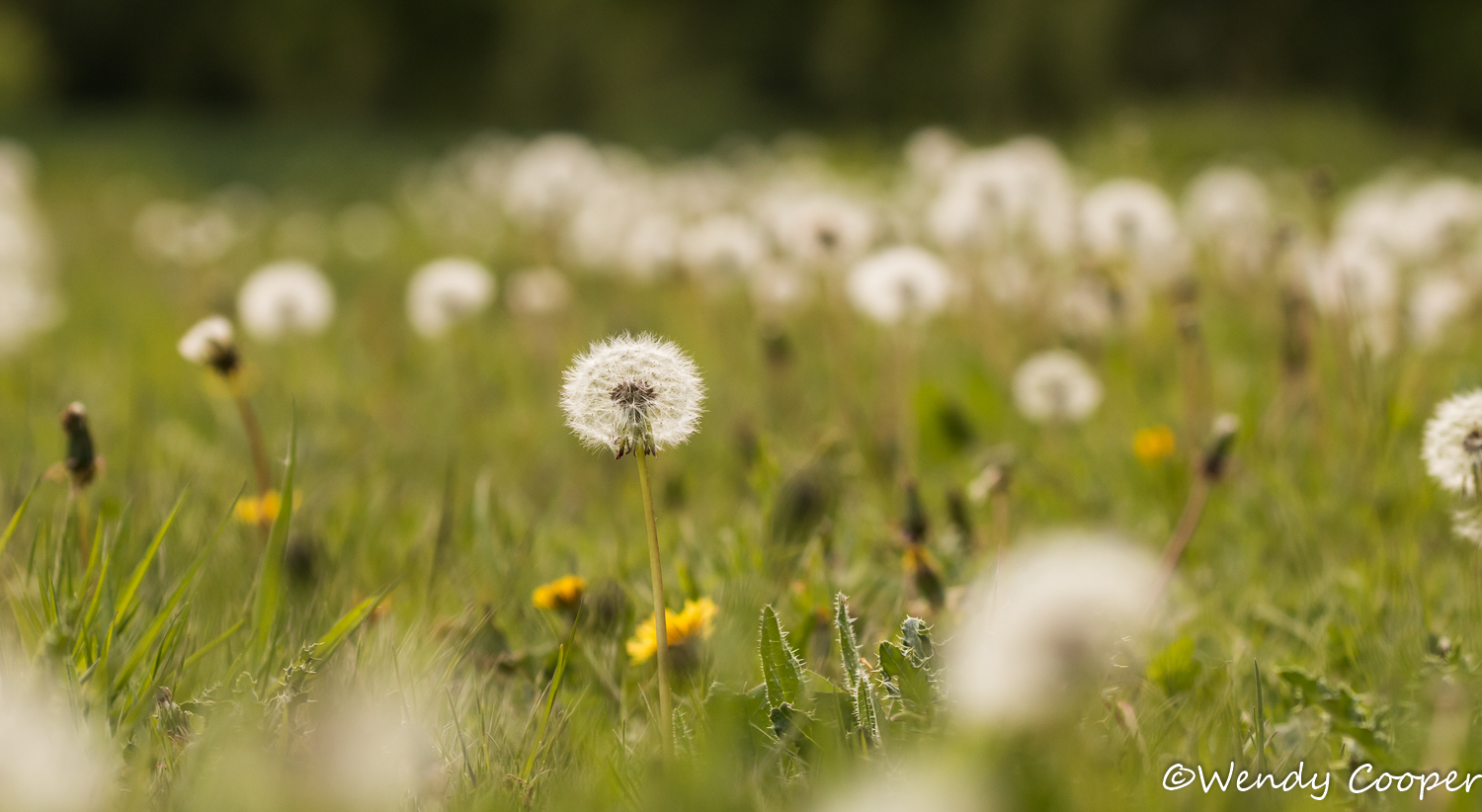 I hope you have enjoyed my blog, if you would like an email notification when my next blog is published, please add your email address to the 'Sign Up' box below.
As always, comments, feedback or questions are welcome, so please feel free to contact me via the comments section below or via the guestbook.
Comments